Whether you are a member of That Clean Life or thinking of joining, you might be wondering how to get the most out of the software.
That Clean Life can help you take every aspect of your nutrition business to the next level. Here is what some members of That Clean Life have to say about using this tool in their nutrition business:
"Today on a Mastermind group call with other private practice dietitians, I mentioned That Clean Life and found myself getting excited as I described how easy it is to use, how much I'm enjoying it as a resource, and all the potential uses for it in private practice." -Katrina
"That Clean Life has saved me from having to hire an assistant for my private practice, and it enables me to make beautiful recipe books even for my eating disorder clients who are deep into fear of food. I've even used it while screen sharing with a client to have the client lead the meal planning, and this has been a powerful experience for some of my clients in ED recovery." -Alyson
"That Clean Life has completely changed the way I practice as a Clinical Nutritionist. It has given me confidence in building therapeutic diets and created so much ease in my business, it's given me time back that I can better spend with my clients. The best part is my clients love their simple and delicious recipes and guides." -Ashleigh
Today we are sharing the most common ways our members of That Clean Life are using the software to improve their offerings, provide more value to their clients, attract new clients and earn more money.
1. Offering Custom Meal Planning as a Service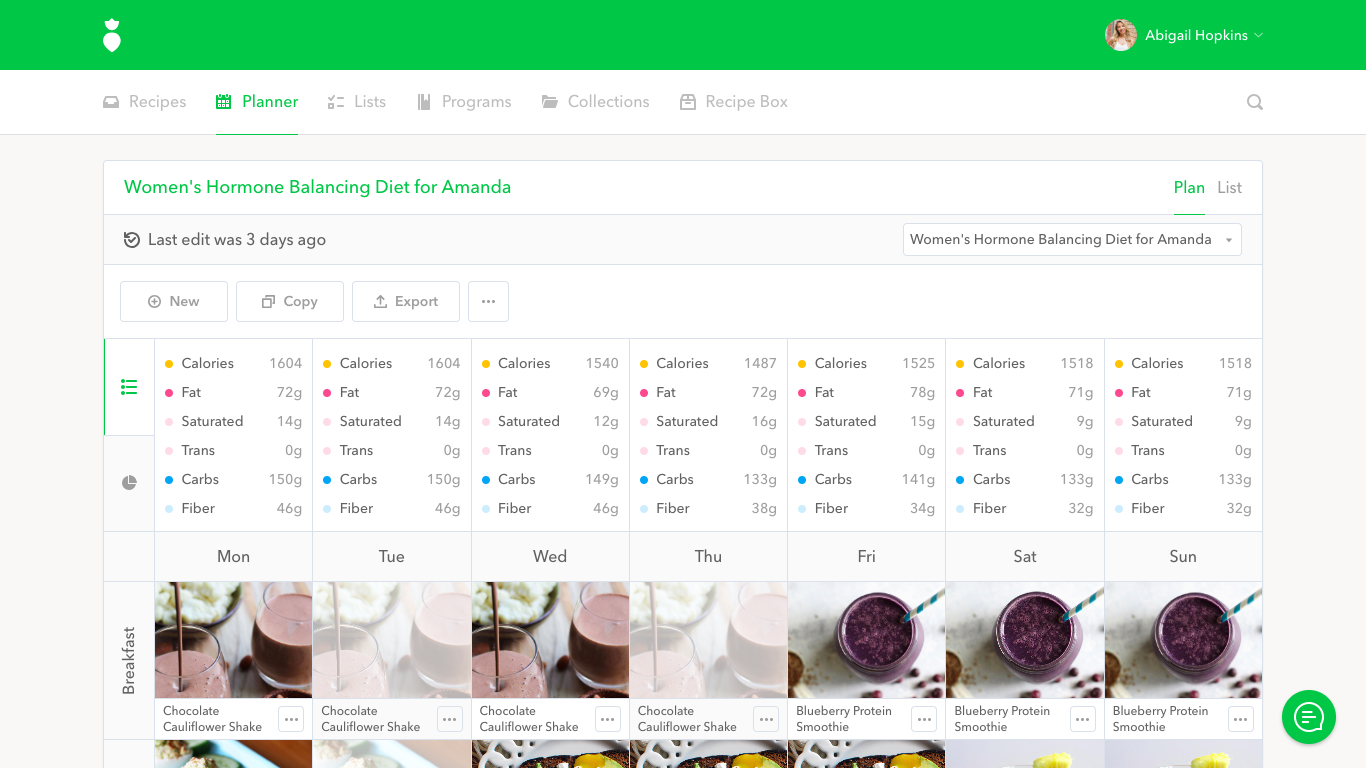 Let's start with the most obvious way you can use That Clean Life to grow your business, and that is to offer custom meal planning as a service.
Here's how this typically works: A client comes to you for a consult, and you offer them a custom meal plan based on their needs.
Whether they need an autoimmune paleo diet, a thyroid health diet, a prenatal diet, or something else – you can use That Clean Life to quickly generate a meal plan with a grocery list and recipes so they can very easily take the knowledge and advice you are sharing with them and put it into action. You can create meal plans from scratch, or use our pre-made programs. We even offer a free meal planning assessment tool that will help you ask your clients the right questions so you can create them a truly awesome plan.
Creating custom meal plans from scratch, compiling recipes, and writing out grocery lists in a Word document will become impossible as you take on more clients. That Clean Life will allow you to work with more clients, without sacrificing the value you provide.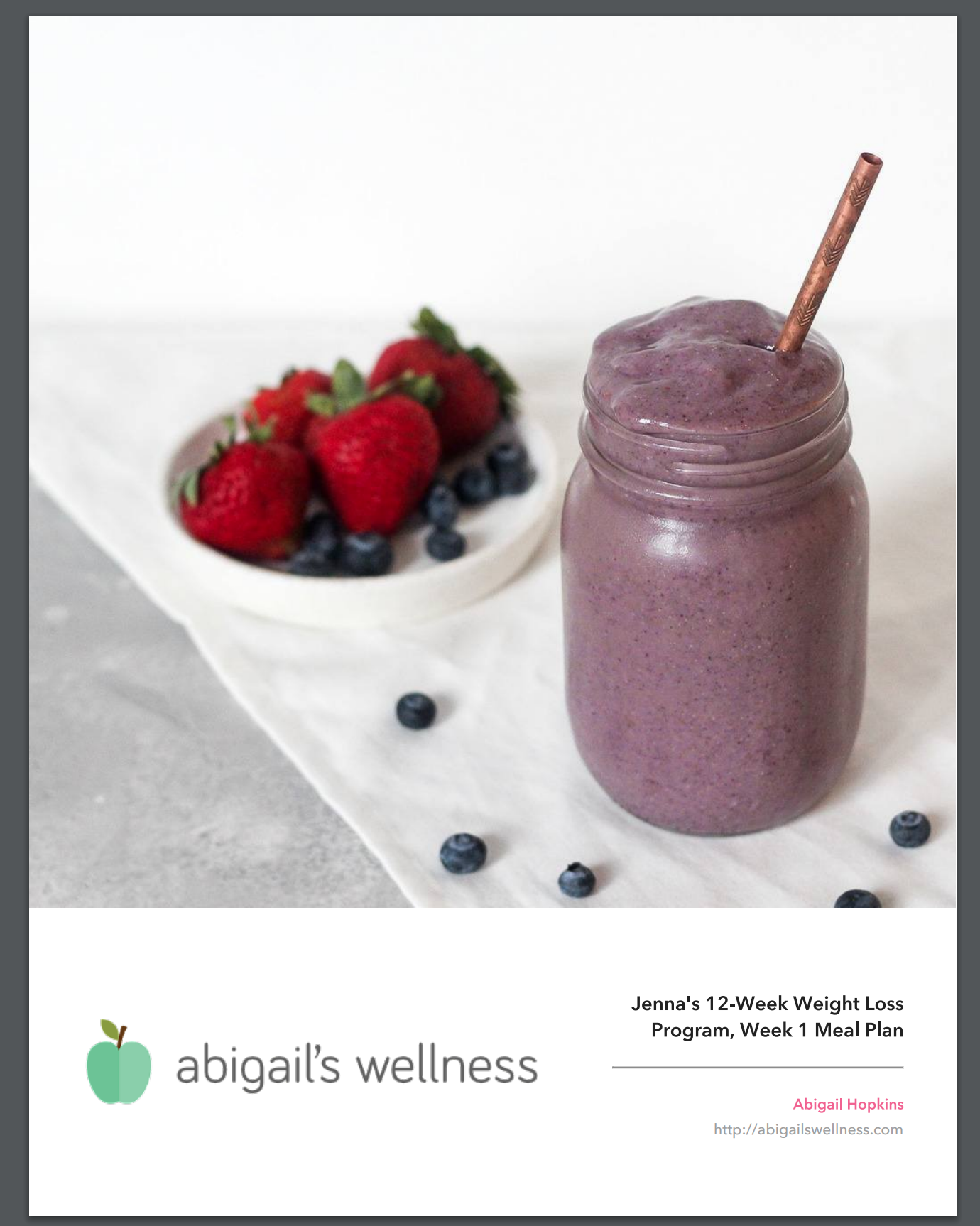 Learn more about how to price your custom meal planning service here.
2. Running Group Programs
Coaching clients one-on-one is super rewarding, but it can also get very time consuming as your business grows. You may find that you eventually plateau in revenue, as you only have so many hours in the day that you can see clients.
This is why group programs are so great. You can work with multiple clients at once, which allows you to help more people, impact more lives, and boost your income without having to spend more time. You can run group programs online or in-person.
One of the hardest parts of running a group program is creating the content. But That Clean Life makes it super easy for you to generate weekly meal plans with grocery lists and recipes that you can send to participants in an impressive, professional package all custom branded with your logo and contact information on it.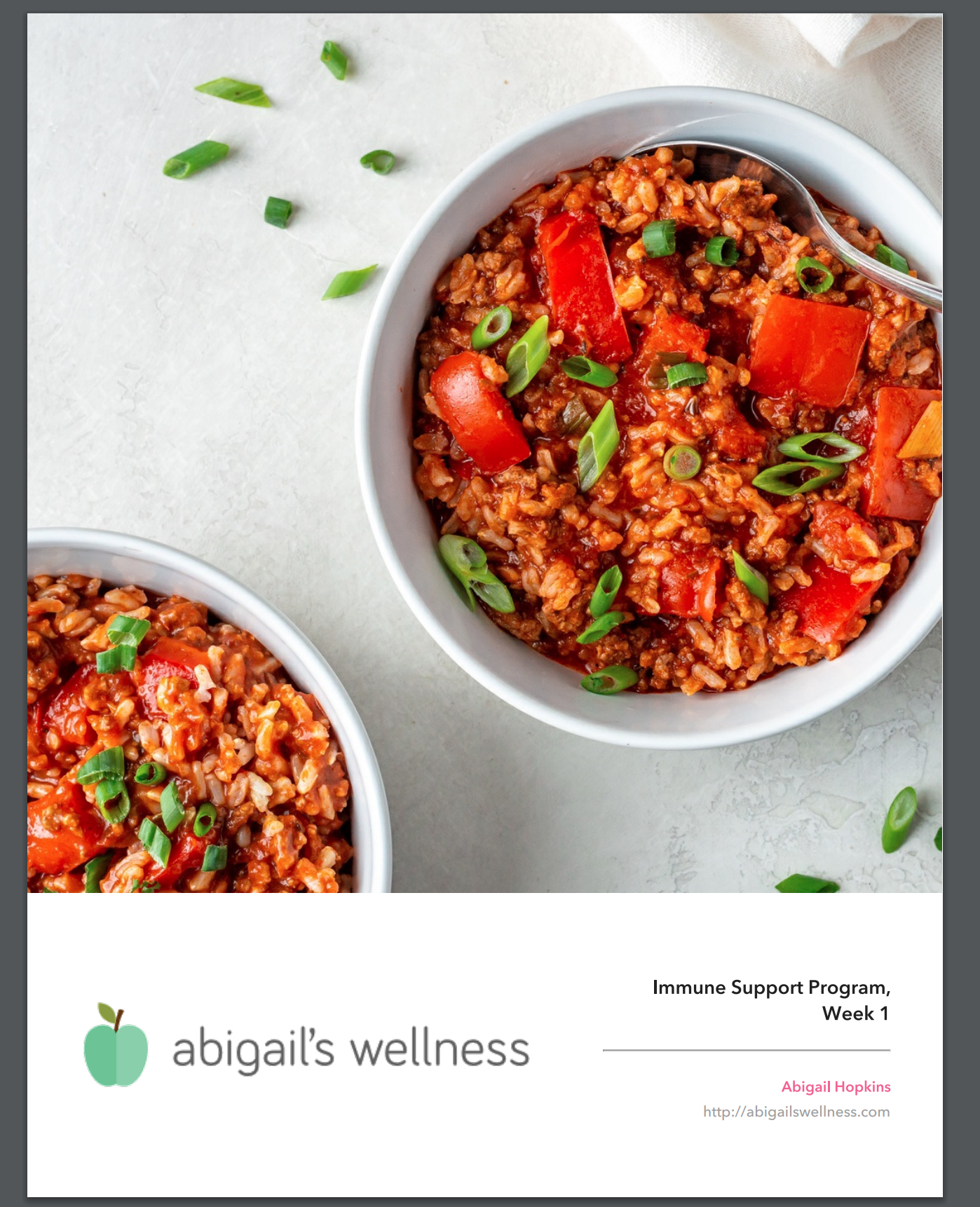 Here's how one of our members used That Clean Life to create a paid group program.
3. Creating Lead Magnets to Attract Ideal Clients
Having a mailing list gives you the opportunity to serve your clients before you sell to them. It allows you to connect with the people who have chosen to hear from you and gives them the chance to get to know, like, and trust you.
Use your email list as a way to deliver tons of free value. Then when it comes time to sell something, whether it's your custom meal planning service or a group program - you've got an entire list of people who already know, like and trust you, and therefore are much more likely to buy from you.
Think about it: when was the last time you bought a product from someone you hadn't been following for more than a few months? I don't know about you but it takes me months of checking a person out, following them on social media, and reading their emails before I'm ready to buy into what they are selling. So use your email list to deepen the trust between you and your potential clients, and show your audience that you know what you are talking about. Prove to them how much you care, and how much value you can add to their lives.
To build an email list full of people who are your ideal clients, create a super awesome lead magnet. Your ideal client will happily give you your email if you are offering to send them something of value.
Using That Clean Life, you can create an offer that would be irresistible to your ideal client. For example, let's say you specialize in helping busy, burnt-out, working moms feel great again, you can use That Clean Life to create a free download of "10 Easy, Family-Friendly Dinners That Can Be on the Table in Less Than 15 Minutes".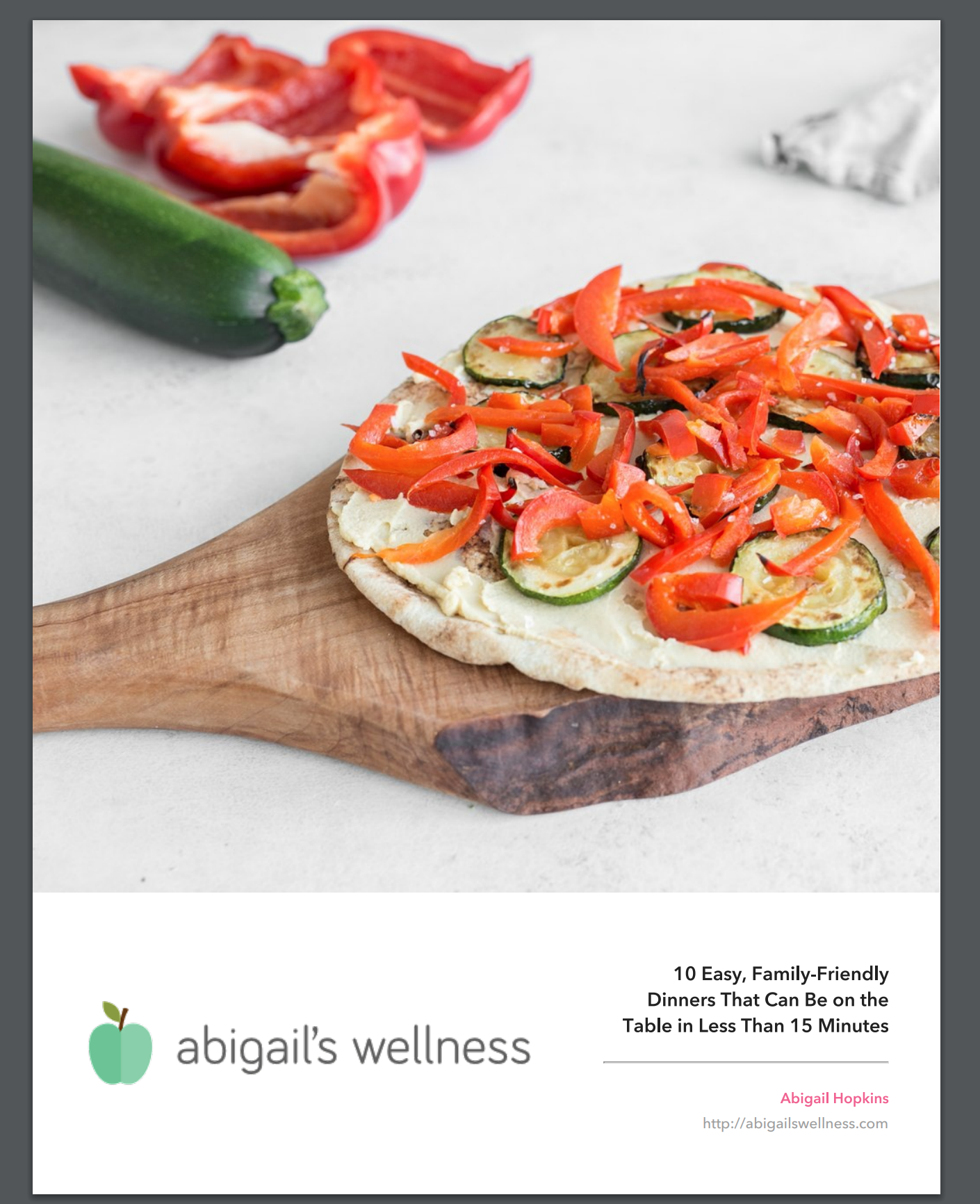 Or maybe you help women with IBS feel comfortable again. In that case, you could use That Clean Life to create a free download of "10 Delicious Low FODMAP Breakfasts to Avoid Morning Digestive Drama".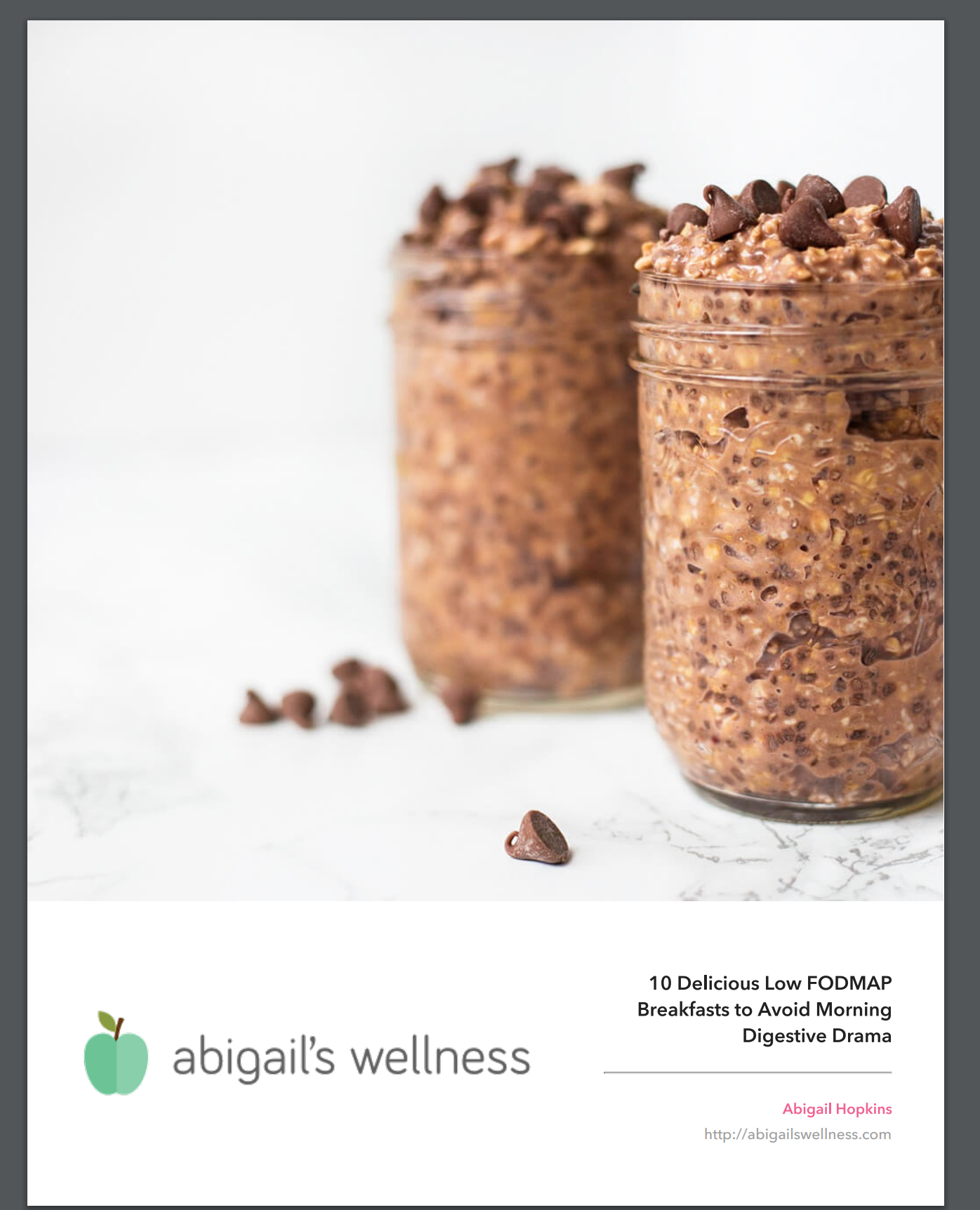 You can embed a form on your website where visitors can download your lead magnet or use Mailchimp's Free Landing Pages Creator. Once you have that set up, promote your lead magnet on your website, and on social media. Nurture the people on your list weekly by providing them with free value.
Keep in mind that your lead magnet can go stale. Don't be afraid to switch it up if you notice your list has stopped growing. That Clean Life makes it super easy for you to generate something new like a "3-Day Detox Meal Plan" or another recipe book. This new lead magnet may appeal to people more than your original offer.
Grab our free Lead Magnet Creation Guide for Nutrition Professionals.
4. Creating Recipe Books
When meal planning isn't the right fit, you should definitely leverage the power of recipe books. That Clean Life makes it really easy to customize recipe books with just a few clicks.
Here are just a few examples of how you can use custom recipe books to grow your business:
If you have a consult with a client who has diabetes and is sad about giving up dessert - you can create them a low-sugar dessert recipe book.
Surprise a potential client with a mini recipe book of five breakfast recipes that fit their macros, and let them know you can create them a full meal plan based on their macros.
Re-engage a client who has fallen off with a slow cooker recipe book.
This is a fun and different approach that not a lot of health professionals are doing, so it's a great way to differentiate yourself. Clients will love feeling like the resources you create for them are personalized and created specifically for them.
For more on how to use That Clean Life to create recipe books, click here.
5. Creating Handouts for Workshops & Cooking Classes
Running workshops, classes, and seminars in your community or online is an incredible way to network, build relationships, get new clients, and grow your business. And you can totally use That Clean Life to create incredible resources for your events.
For example, let's say you are doing a cooking class. You could use That Clean Life to create your recipe cards. You could also offer to email out a bonus meal plan or recipe book to your participants after the workshop, in exchange for their email address. This not only helps you grow your list, but it also helps you continue to build that relationship after the workshop is over.
When it comes to planning your workshops and classes, use That Clean Life to build your grocery lists too. This will save you a ton of time and energy.
Here's how the members of That Clean Life have been offering online workshops and cooking classes.
6. Offering a Meal Planning Club
Many members of That Clean Life have been able to create a recurring revenue stream for their business by creating a meal planning club, where their clients subscribe to get weekly meal plans from them.
Click here to see how one That Clean Life member is running a successful membership site.
7. Running Free Challenges
It may sound counterintuitive, but running a free challenge is a great way to get paying clients. Many members of That Clean Life offer free challenges, and then present an irresistible offer at the end of the challenge to entice participants to continue working with them.
Read more about how you can use a free challenge to convert your leads into paying clients here.
8. Re-Engaging Clients Who Have Fallen Off
Have you ever had a client come in super excited to work with you, only to do one session and then never hear from them again? If so, use That Clean Life to send them a recipe or a customized recipe book that would be perfect for them. It gives you a great chance to reach out, re-engage and let them know you would love to see them again.
9. Creating Meal Planning Guides
Instead of building a complete meal plan, you can provide your clients with a guide, which contains everything they need in order to create their own meal plans that fit your nutrition recommendations. By providing your clients with resources to do their own meal planning, you're setting them up for life-long success.
You can create meal planning guides for individuals, families, and even for your group programs. They are a great way to help clients implement the changes you've laid out in their nutrition plan, and using That Clean Life, they are super easy to put together.
Learn more about what to include in your meal planning guides here.
With That Clean Life, the options are endless. Whether you use it to offer custom meal planning as a service, run group programs, grow your mailing list, create recipe books, support your workshops, run a subscription meal planning service, or something else - you can know that we are here to support you and give you the tools that will help your business grow!