Running in-person cooking classes and workshops are such a great way to get in front of your ideal clients, show them what you are all about as a health professional, and help them get to know, like, and trust you. But, what do you do when a worldwide pandemic hits and many in-person services are restricted?
We connected with three That Clean Life members who asked themselves that exact question.
Yamira Lee Johnson is a Certified Holistic Life Coach and Wellness Chef.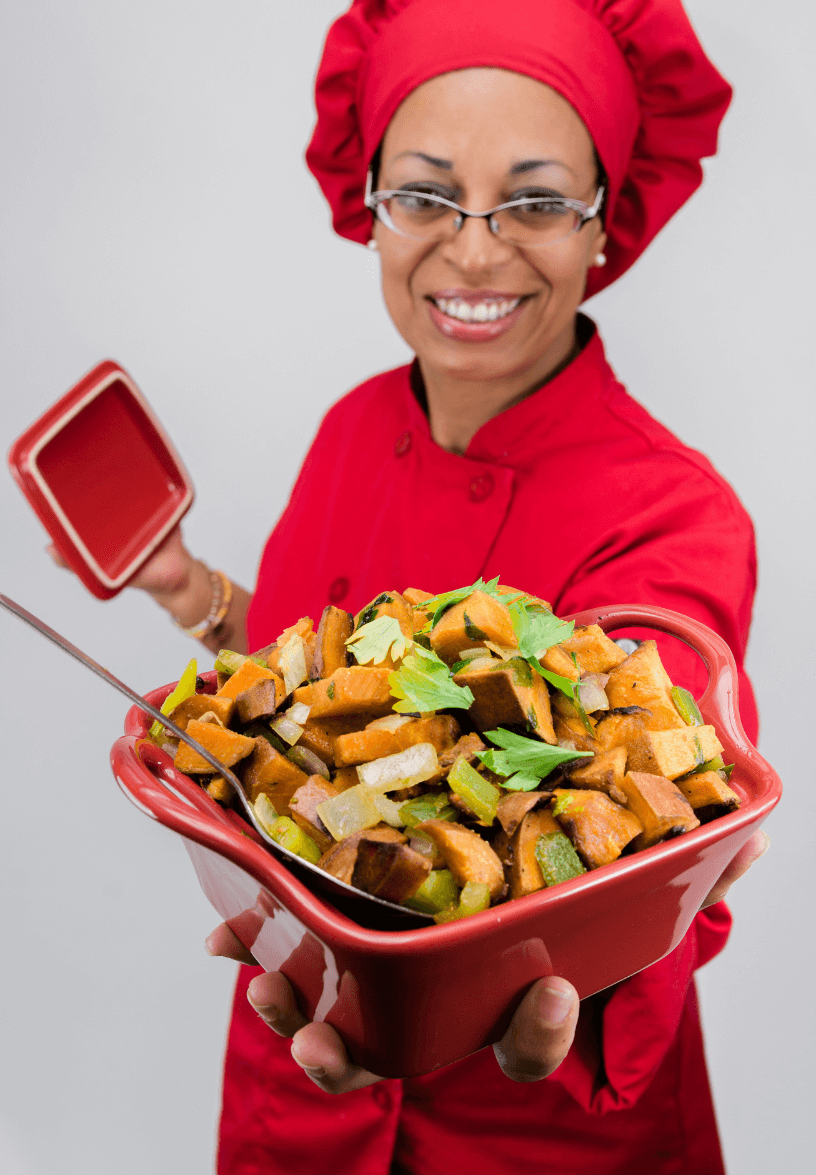 Sujata Kale-Banerjea is a Holistic Nutritionist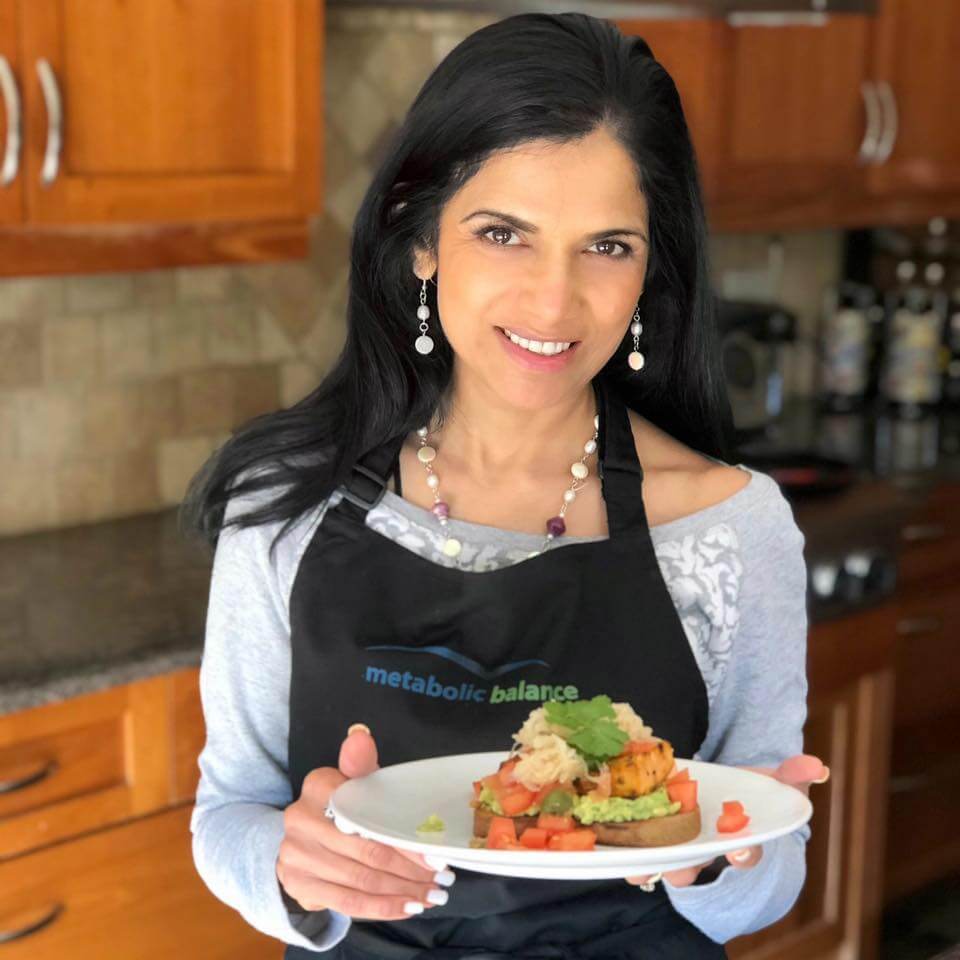 Jacquelyn Jones is a Holistic Health Coach and Vegan Chef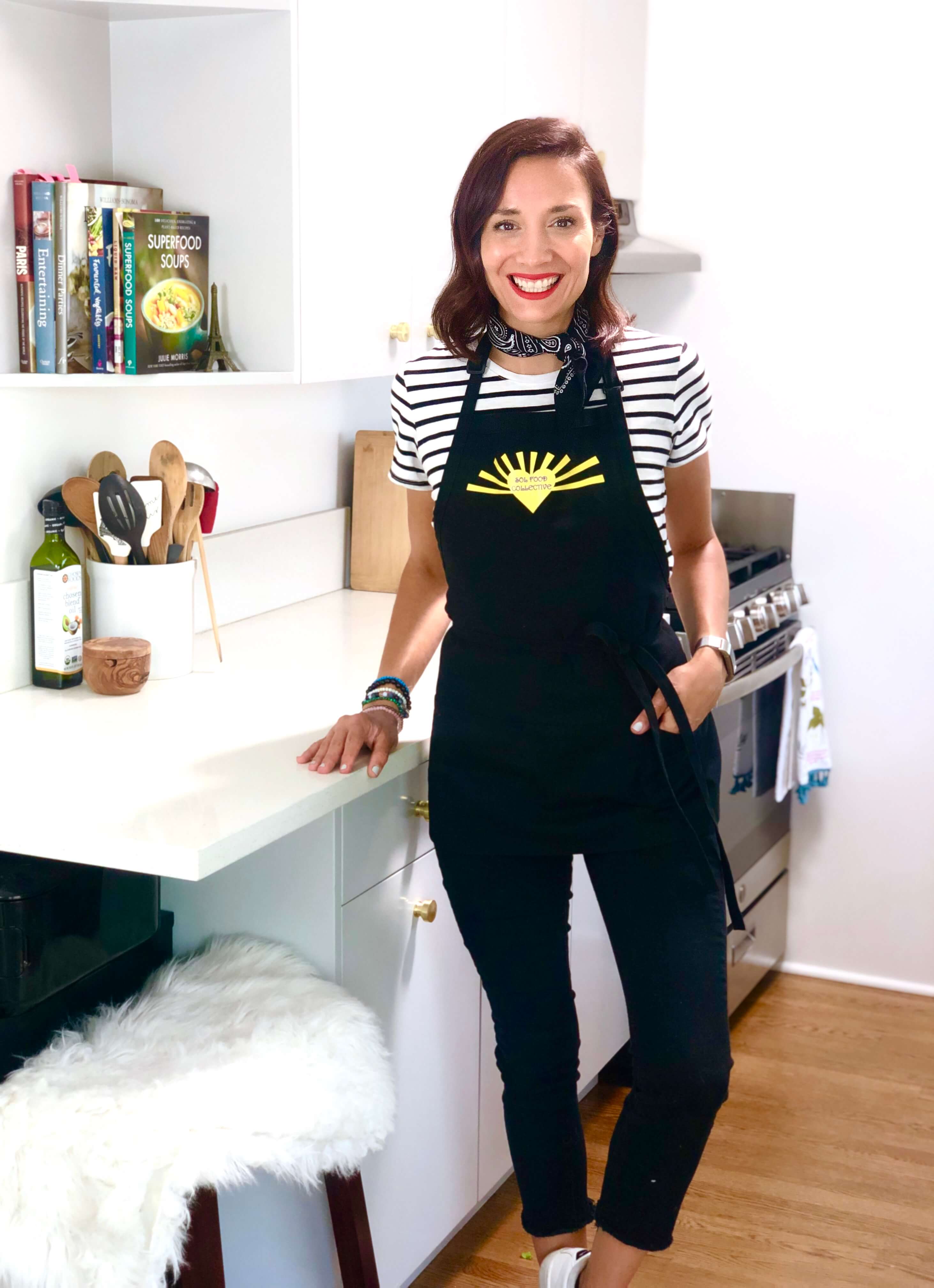 All three of these health professionals offered in-person cooking classes and nutrition workshops before March 2020. They would see clients one-on-one or in groups to lead them through cooking classes and workshops, educating them about the food, its nutritional power, and how they can implement health-promoting behaviors at home.
But then COVID-19 hit. They all knew they needed to pivot their businesses, and fast.
"When the pandemic hit, I had to get crafty, so that's when I decided to start doing online cooking classes. Before the pandemic, I was hosting wellness retreats, where I would educate on using food as medicine, do a food demo, and serve a three-course plant-based meal. I would send everyone home with a little goodie and a recipe card for one of the dishes served. My retreats were very special and unique. It was difficult for me to accept that my retreats had to take a back seat for the unforeseeable future. There is nothing like the connection you make when you are face-to-face with someone." - Jacquelyn Jones
While the transition from in-person workshops to online workshops wasn't easy, these health professionals knew they were needed.
"Before the pandemic, we used to travel to our client's location and set up a mobile kitchen to perform our classes and workshops. Locations included libraries, medical offices, community centers, corporate rooms, and private homes. Because some of our classes include seniors, children, and people with underlying conditions, all of our scheduled classes were canceled during the month of March. It was our clients who asked us to move our classes to online platforms so we could continue to serve them. I had to turn my home kitchen around and set it up as a home version of a commercial kitchen studio." - Yamira Lee Johnson
We chatted with Yamira, Sujata, and Jacquelyn to learn more about their journey from in-person cooking classes and workshops to delivering them online. We learned about the technology they use, the structure of their classes, how they create materials for their participants and so much more. Today we are sharing their amazing insights that we hope will inspire you to take your workshops and cooking classes online too.
Choosing the Right Technology
When it comes to taking nutrition classes and workshops online, choosing the right technology is key. You'll need a way to deliver a broadcast to your participants. Yamira, Sujata, and Jacquelyn all agreed that Zoom was the best choice. No fancy equipment or set up is required - just a laptop with a built-in camera.
One thing Sujata loves about Zoom is that it allows you to stream to Facebook Live, which allows her to expand her reach.
"We use Zoom (with my co-host with Vera Jamin). She then shares the Zoom meeting as a Facebook live. I also share this Facebook live to a watch party on my Facebook page." - Sujata Kale-Banerjea
There are two common ways to use Zoom to deliver an online workshop or cooking class. The first is Zoom's meeting format, which allows everyone to be seen on screen and interact, and the other is Zoom's webinar format which allows just the teacher to be on screen, and the participants to interact in a chatbox.
How to Structure Your Online Class
While it might seem like you need to totally restructure your in-person classes to deliver them online, Jacquelyn assured us this is not the case. She only had to make a few minor changes to her in-person workshop structure to make it work online.
"Each student receives an email with a PDF with their recipe, shopping list, and how to prepare and set up for class. Once everyone has signed into Zoom, I do a short introduction and we get started. As we go step-by-step through the recipe, I talk about the healing powers of the meal, so not only are they learning how to prepare the meal, they are also learning what it's doing for their bodies. People ask questions, we laugh, and we just have a great time cooking - it's a very laid back environment. Once the meal has been plated, we take pictures, then we eat together. It's SO MUCH FUN! Most people say, 'I can't believe I just made this! It's so good!' Cooking should be fun, not a chore! My cooking classes, even though we aren't physically together, still give you that sense of community and feeling like you are with family." - Jacquelyn Jones
Yamira has a great, organized structure for her online workshops too:
"During our online healthy cooking classes, I choose a recipe or create a recipe book, depending on the length of the workshop. I demonstrate step-by-step how to make the recipe and give them examples of some substitute ingredients and cooking techniques they can apply. We also discuss the nutritional value and purpose of ingredients." - Yamira Lee Johnson
Depending on the format of the class, participants can talk in the group chat or choose to turn their cameras on and cook alongside the teacher.
Creating Materials for Your Online Nutrition Workshop
When moving a workshop or cooking class online, you miss out on that face-to-face, real-life human interaction. This is why it is so important to provide your participants with awesome materials to guide them through the process.
Jacquelyn, Sujata and Yamira all use That Clean Life to create their workshop materials.
"That Clean Life has been used to save my recipes, include nutritional information, and create recipe booklets for the workshops. In addition, I also use it to create a simple and easy shopping list for attendees to ensure they are prepared prior to attending the class. That Clean Life has significantly reduced the time spent on creating these booklets as the platform is so simple and efficient!" - Sujata Kale-Banerjea
Not only are they able to create materials that were suitable for online classes, Jacquelyn also adds her own recipes to That Clean Life.
"I create all of my recipes using That Clean Life. This makes it so easy for me to email everyone a PDF with the class description, important class information, shopping list, and recipe. I use Snippets to create an introduction to each class, a list of kitchen supplies, as well as the class info and how to prep your kitchen for class. I have received great feedback regarding the presentation of the PDFs! Students started creating their very own binders!" - Jacquelyn Jones
Charging for Online Classes vs. Doing Them for Free
Online classes can be paid or free, depending on your business goals. If you are ready to start converting your audience into paying clients, then charging for your online classes is the way to go. However, if you are looking to build your audience and nurture your existing leads, offering a free class is a great way to accomplish this.
Jacquelyn's online classes are paid, but instead of setting a firm registration price, she decided to make them donation-based.
"I wanted to make my classes donation-based so they were accessible to everyone. I find that having to pay, even a little something, holds people more accountable and they tend to show up!" - Jacquelyn Jones
Yamira offers both paid classes and free classes. Her paid classes increase her revenue, while her free classes build her email list and nurture her audience.
"In cases when we don't charge for classes, we use them for promotional marketing purposes. It's a great way to showcase our work. We also ask for attendant emails. That way I can send them more information and keep them in our database for future marketing, promotions and sales." - Yamira Lee Johnson
Sujata decided to make her online workshops a free offering that will attract her ideal clients and give them an idea of what it is like to work with her.
"Our in-person workshops ranged from $50 to $75 based on the menu and included enjoying the meal at the end of the workshop. In lieu of the pandemic impacting virtually everything, I decided to move the workshops online and offer it for free, or by donation. I also felt that it was important to pay it forward and support good causes." - Sujata Kale-Banerjea
Once people have attended her workshop, Sujata extends an invite to book a discovery call with her so they can learn more about her nutrition services.
How to Market Your Online Cooking Classes & Nutrition Workshops
Marketing your online cooking class or nutrition workshop is absolutely essential. The health professionals we spoke to have mostly relied on social media to get the word out about their online classes.
"My online workshops have been marketed through Facebook and Instagram. I post stories during the weeks leading up to the date. Additionally, I provide sneak peaks of the meals on my Instagram feed." - Sujata Kale-Banerjea
Jacquelyn also uses social media to promote her online classes but also leverages the power of her email list.
Similarly, Yamira uses social media and email to promote her classes, but on top of this, she works with nonprofit organizations that share her classes with their audiences.
"Since we provide services to nonprofit organizations, our clients market our classes through their own marketing platforms and locations. For example, the Orange County Library promotes our classes through their monthly printed and emailed newsletter. They also print posters and place them on their buildings." - Yamira Lee Johnson
It is clear that the pandemic is not going away any time soon, so we are so proud to see members of our That Clean Life community like Yamira, Jacquelyn and Sujata thinking outside of the box to keep their businesses running and ensure that people who need their services are still able to access them.