Using That Clean Life can truly take your nutrition business to an all-new level. Today we are sharing examples of real-life nutrition professionals who are using That Clean Life and how they are leveraging the power of the software to grow successful nutrition practices.
1. Working with Clients One-on-One
Are you working with clients one-on-one? Using That Clean Life, you can create a customized nutrition guide that turns your nutrition advice into an actionable plan.
Tina Gravalos is a Holistic Nutritionist known for her practical, food-first approach to wellness and her clients love her for her realistic health plans that they can actually follow.
Tina uses our Meal Planning Assessment Tool to interview her clients and collect the right information to help her make the best, customized plan. Next, she uses That Clean Life to search for recipes she knows her clients will love, and from here, she adds them to a weekly plan and the shopping list is automatically generated.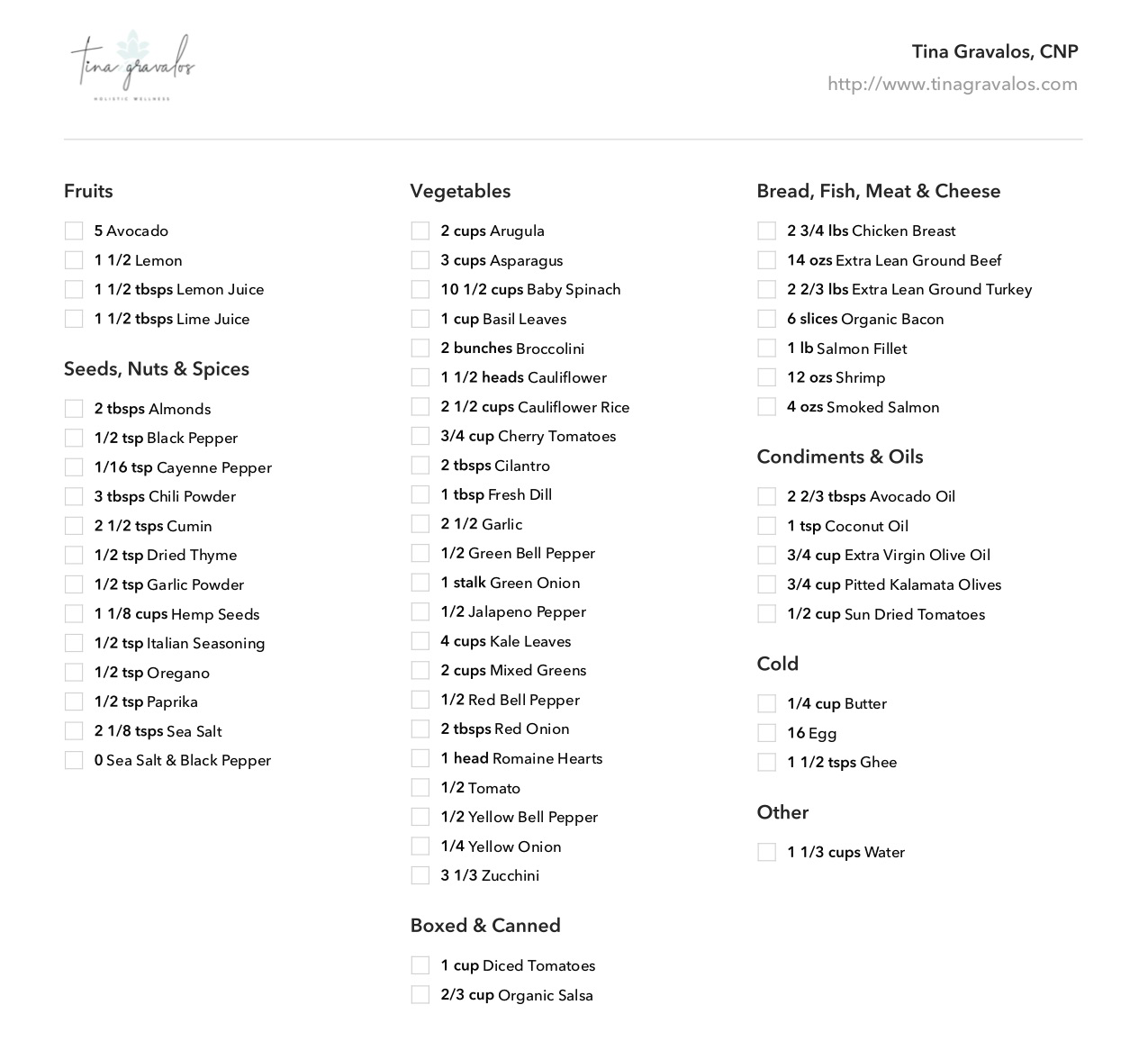 2. Running Group Nutrition Programs
Running group nutrition programs has been a total game-changer for many members of That Clean Life. Group programs allow our members to work with people at a lower price point, take on more clients, earn more money and create a community.
Julie Fischer is a Health Coach who uses That Clean Life to create materials for her group nutrition programs. The programs she runs are often free from gluten, sugar, and all grains, so she uses the filters within That Clean Life to find recipes that fit those needs. Once the meal plan has been created, Julie exports the plan, shopping list, and recipes and saves them as a PDF. That Clean Life automatically adds her logo and branding so it looks incredibly professional.
Learn more about Julie and her process for running group nutrition programs here.
3. Creating Recipe Books & Plans for Workshops & Cooking Classes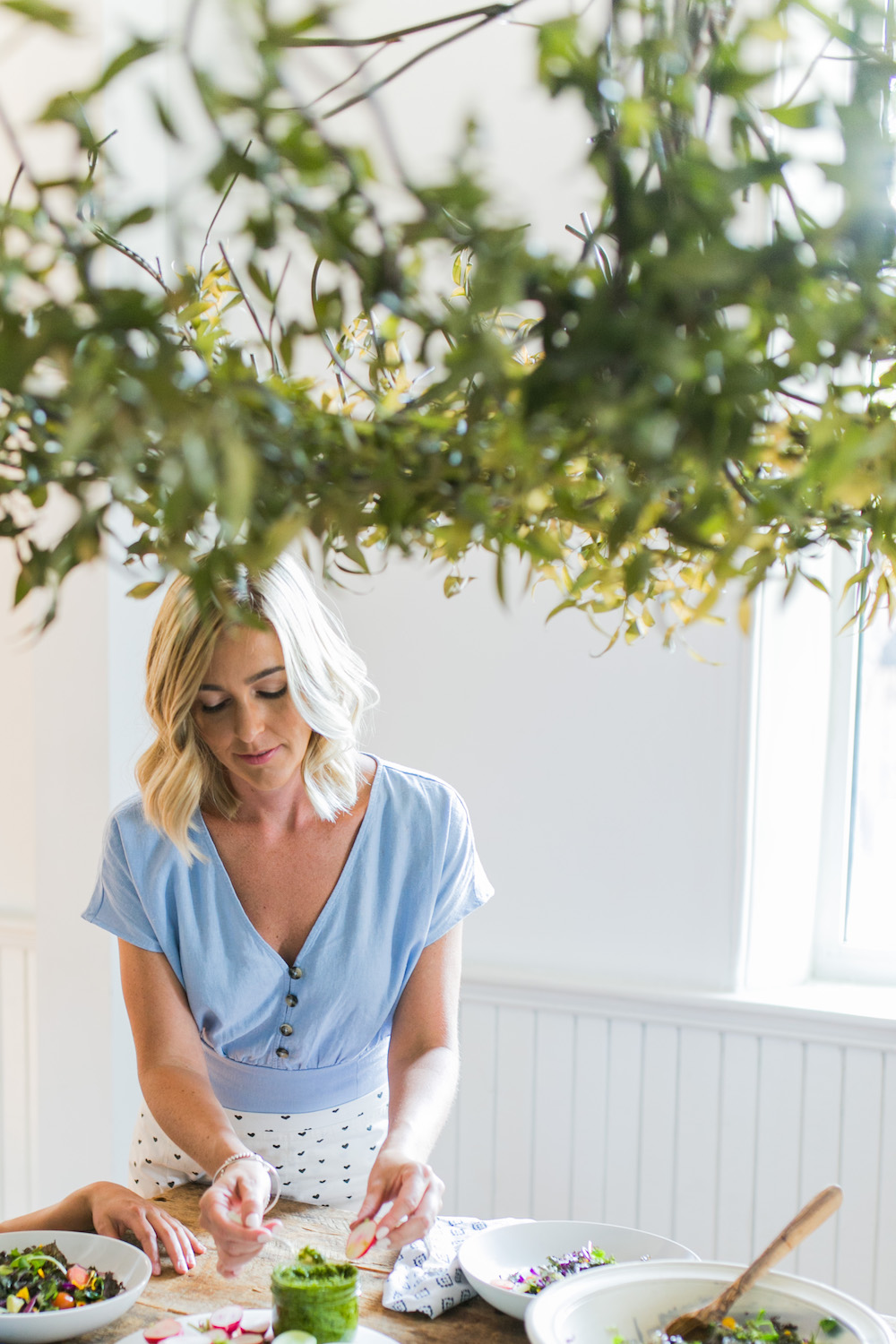 Workshops and cooking classes, whether online or in-person, are a great way to build a community around your brand. They are also a great added revenue stream for your nutrition business. Many That Clean Life members use That Clean Life to create materials for their nutrition workshops and cooking classes.
Ashleigh Norris is a Holistic Nutritionist who helps women gain control of their hormonal health naturally. One of the key ways Ashleigh has built her business is by creating and delivering amazing workshops and classes. She uses That Clean Life to easily create her workshop handouts, which are custom branded with her logo and contact information.
Learn more about how Ashleigh hosts nutrition workshops that sell out here.
4. Creating Opt-In Offers & Free Challenges
One of the best ways to grow your list is through an awesome opt-in offer that attracts your ideal client, and one of the best ways to nourish the leads on your list is to host a free challenge. That Clean Life makes it super easy to create both.
Katie Pangborn is a Nutritionist focusing on mental wellness. She used That Clean Life to create an opt-in offer to attract her ideal clients. Once she had grown her list, she used That Clean Life to create a free 5-day challenge and offered it to those on her list. At the end of her free challenge, she told the participants about her paid program. It was $250 to join, and she had nine people convert!
5. Nutrition Planning for Specific Health Conditions
Some of the most successful members of That Clean Life are working with very specific health conditions like autoimmune diseases, irritable bowel syndrome, hormonal health issues, and more. That Clean Life makes it super easy to find recipes and create meal plans or recipe books that are perfect for clients coping with an illness.
6. Grocery Store Tours
One of the best ways to educate your clients and help them succeed long-term is to take them out of a clinic setting and teach them about nutrition in the real world. Grocery store tours are the perfect way to do this. That Clean Life can be used to create handouts for your grocery store tours that clients can reference again and again.
Norine Khalil is a Registered Dietitian who empowers and energizes women through nutrition. Grocery store tours are a big part of her work, and she uses That Clean Life to generate recipe books and shopping lists to help guide the grocery store tour and give clients some culinary inspiration for when they get home.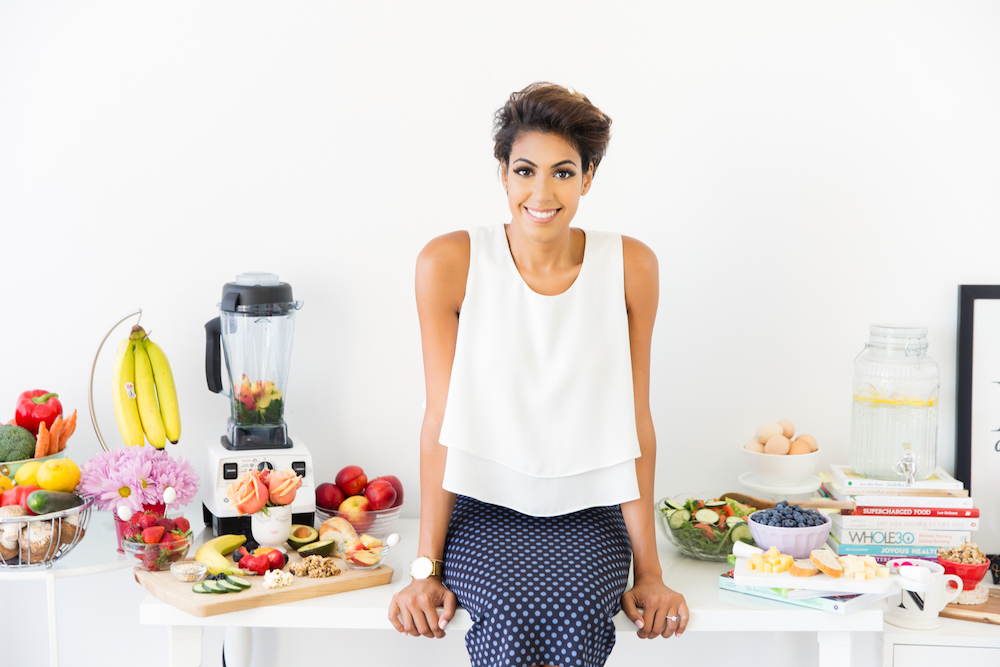 Learn more about Norine's process for grocery store tours here.
7. Creating Recipe Books & Plans for Free Talks
Giving a free talk related to your area of nutrition expertise, whether it is online or in-person, is a great way generate awareness of your nutrition business and book paying clients. That Clean Life can be used to provide even more value to the participants of your free talks.
Leanne Dawson is a Health & Lifestyle Coach who works with busy families who have young children. Leanne started offering community "coffee mornings" where any local mom could stop by for some social interaction and free health education. Many of her ideal clients are stay-at-home moms who crave opportunities to connect with each other. These coffee mornings have a social element, and give Leanne a chance to speak to the group about health topics they are interested in. To end the talk, Leanne summarizes the top takeaways and reminds people about her services. She also provides them with a free custom-branded recipe book related to the topic, which she creates using That Clean Life.
Learn more about how giving free talks has helped Leanne get paying clients here.
8. Creating Multiple Income Streams
That Clean Life has allowed many of our members to generate several income streams by offering a combination of nutrition services and programs.
Lizzie Streit is a Dietitian Nutritionist who uses That Clean Life within various revenue streams including one-on-one nutrition counselling, cooking classes, nutrition writing, digital products and more. Lizzie's first e-book "How to Host a Plant-Based Dinner Party" is an instant download available for $13. It teaches people how to cook a four-course vegetarian dinner that serves eight people in under three hours. It includes recipes, a shopping list, a cooking guide and a dinner party essential checklist.
Learn more about Lizzie and her multiple revenue streams here.
9. Scaling From Seeing 1 to 1,000 Clients
That Clean Life gives nutrition professional superpowers. Users of That Clean Life can do more in less time, make their clients more successful and truly scale their business.
Ashley Margeson is a Naturopathic Doctor specializing in women's health. By creating and offering online programs, she has scaled her business to the point where she serves 6,000 clients in a year. That Clean Life has given her the tools to make it happen.
10. Creating Materials for Membership Sites
If your goal as a nutrition professional is to generate recurring revenue, then a meal planning membership site is a great option to consider. That Clean Life helps members create things like meal plans and recipe books that they can add to their membership site.
Lauren Gayfer is a Nutritional Therapist who uses That Clean Life to power her meal planning membership site, Nourish 365. Her membership site gives those who join support from an incredible community, mindset coaching and delicious recipes and meal plans.
Learn more about Lauren and how she has created a successful membership site here.