We are big believers in the power of building a community around your brand. Community makes your business more sustainable, reputable and helps you grow faster than you ever thought possible.
Today we are so excited to introduce you to one of our amazing That Clean Life members, Ashleigh Norris – a Holistic Nutritionist, founder of The Soulful Sprout, and a total pro when it comes to creating a community around your brand.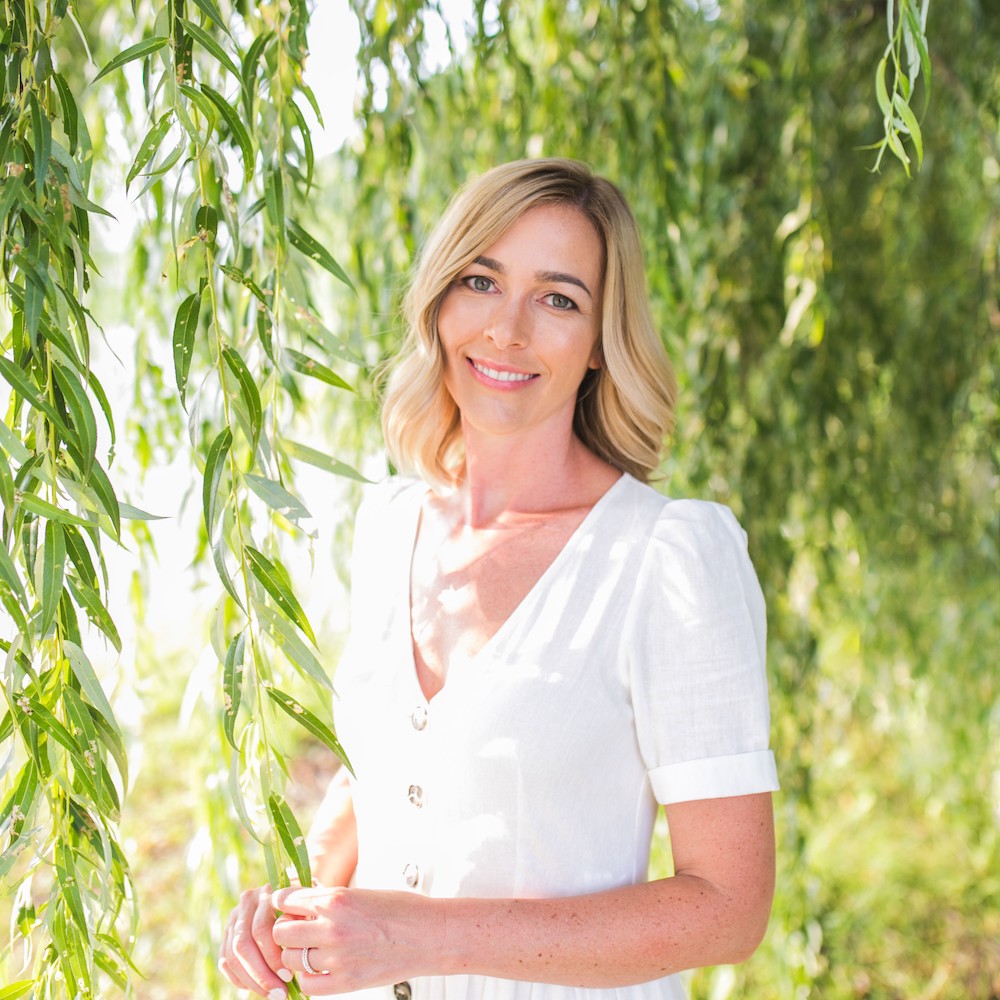 One of the key ways Ashleigh has built her community is by creating and delivering amazing workshops and classes. We spoke with Ashleigh to learn how she's done it, and she's so kindly sharing everything she knows to help you do the same.
Ashleigh Started Before She Was "Ready"
Sometimes the best things happen before you feel ready for them. If you're putting off running a workshop or class until you hit a certain milestone in your nutrition practice, you might be holding yourself back and wasting precious time.
"My first workshop was one I put together just two months before I graduated. My passion for healing herbs and flowers could no longer be contained despite the fact I hadn't graduated from school yet, and so I hosted an herbal tea blending and meditation workshop at a local art and yoga studio on a sunny Sunday afternoon."
Getting some experience with workshops before graduating gave Ashleigh an amazing advantage over colleagues who were waiting until graduation to get started. When she graduated, Ashleigh was one step ahead because she already had an audience of potential clients.
"During school, some teachers said your first workshop may flop or get no sign-ups, but I got lucky and five beautiful people showed up to create healing blends, sip tea and meditate together. I still remember the energy I felt in that space. It was that feeling that ignited my deep passion for community-based sharing, gathering, and teaching."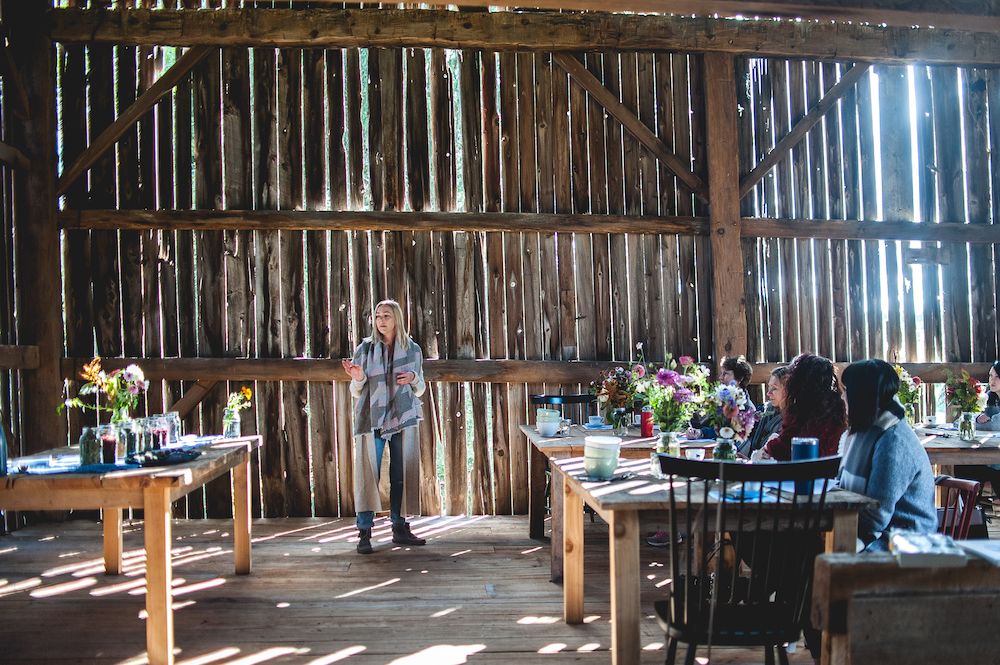 How Ashleigh Plans Her Events
Ashleigh ran 22 workshops in 2018, so she's a total pro when it comes to planning and executing an amazing experience for attendees. She was generous enough to share her exact process with us.
Step 1: Set a Date
When choosing a date, Ashleigh takes into account her own schedule and her ideal client's schedule to ensure a great turnout.
"Consider people's schedules and your own. What is happening the week leading up to the event (to minimize stress and ensure you are not drained)? When is your ideal client typically free?"
If your ideal client is a stay-at-home mom, you might want to run your workshop during the day and make it a kid-friendly event. If your ideal client is a busy professional, evenings or weekends will be a better fit.
Step 2: Set a Price
Unlike free talks, which are a lead generation strategy, offering paid workshops is an income stream. That means you need to charge for your time and cover your overhead costs. Pick a price that allows you to make a profit, not just break even.
Ashleigh explained to us that the price of her workshops depends on the cost of the venue, how long they are, the supplies required, the value the workshop provides, etc. If you are stuck on what to charge, Ashleigh recommends looking at similar events that are happening in your area.
To give back to her community, Ashleigh also offers sliding scale and non-profit workshops.
Step 3: Market the Workshop & Sell It Out
One thing that makes Ashleigh's events so successful is the way she promotes them. She doesn't just mention the workshop once and then hope that people will show up. Instead, she works hard to promote the event in various ways, which increases awareness and helps to sell it out.
"I create a strategic plan to market the event with social media and various channels I have available to me. A ticket sales page or event software is key for ease of purchase."
Ashleigh uses Squarespace to sell tickets to events, Canva for marketing materials and social media for getting the word out there.
Step 4: Make It Happen!
On the day of the workshop, it is time to educate, create connections and deliver an unforgettable experience. Ashleigh shows up to her workshops prepared, ready to facilitate and ensures everything goes smoothly.
"Most of my events and retreats take more time and energy to get off the ground than they actually do to facilitate. I would say don't underestimate that part. 70% of your energy will go into planning, marketing, prepping content, handouts and the other details, and 30% will go into facilitating and ensuring it all goes smoothly on the actual day."
Step 5: Provide Value & Follow Up
Once you've provided amazing value to your attendees, don't forget to give them something to take home and follow-up with them. Ashleigh uses That Clean Life to easily create her workshop handouts, which are custom branded with her logo and contact information.
"I always have handouts and guides at the event for participants. For example, after a fermentation workshop, I'll give them a few recipes like my favorite Kimchi Fried Cauliflower Rice or Sausage and Sauerkraut Skillet."
After each event, Ashleigh always sends a follow-up email expanding on concepts, including recipes and sharing her services and offerings. Many of her workshop participants come to future workshops and retreats, work with her one-on-one or refer a friend or family member in need.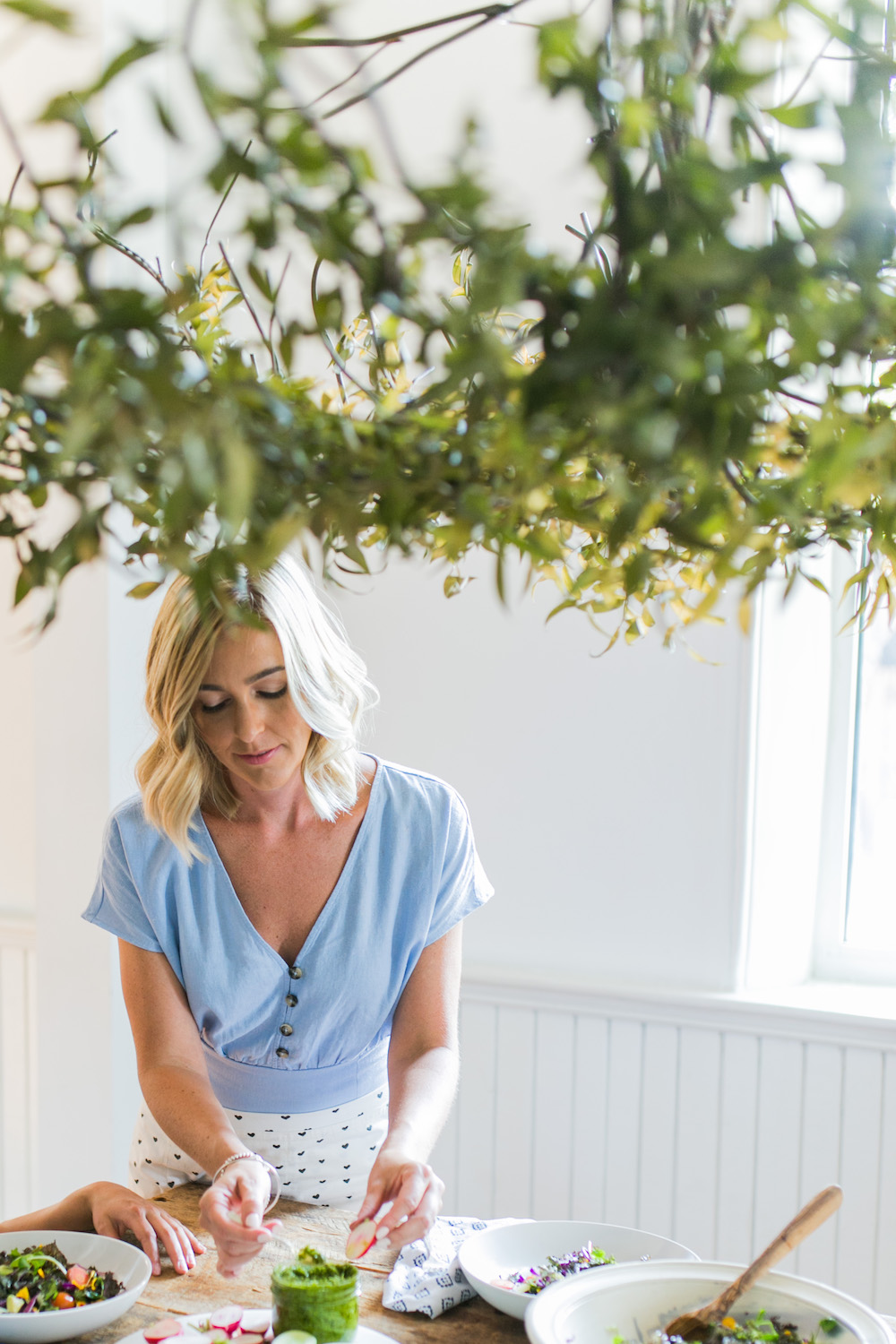 How Ashleigh Keeps Up the Momentum
Ashleigh runs numerous events every year, and we were curious to hear how she keeps up the momentum. One of her best tips is to deliver the same workshop multiple times to different audiences rather than constantly creating new content.
"When something works it's always better to rinse and repeat rather than try to reinvent the model every time. One thing I feel is important is self-improvement, even in the tiniest way, so I will make note of the questions I received at a workshop and go back and change the handout so that I clearly answer those questions."
Keep up with Ashleigh by following her on Instagram and leave her some love in the comments below. We are so grateful for her honesty and willingness to share this amazing information, and we hope it has inspired you to get the ball rolling on your own nutrition workshop!