From the outside, the wellness industry is teeming with diet gurus promoting radical nutrition philosophies ranging from raw vegan to all-meat diets. There's a crash diet out there for every day of the year, with no shortage of dogma and drama.
Meanwhile, most people struggle just to meet their daily recommended fruit and vegetable intake. Added sugars are a huge source of calories in the Standard American Diet, with the average American consuming over 15 teaspoons per day. That is almost 1/3 of a cup!
Individuals consuming huge amounts of added sugar don't need a drastic diet to see massive changes. A little guidance to get their nutrition in check will yield amazing results and totally transform their lives. If you want to make big changes in the world, start with helping these people make small changes in their kitchens.
We just released a 7-day Sugar-Free Program that you can use to help new or potential clients kick their sugar habit and feel better than ever. The Sugar-Free Program is ready to use and includes:
A full week of fun, simple, sugar-free meals and snacks
An itemized grocery list for easy grocery shopping
A step-by-step prep guide to keep clients organized all week
Leftovers and grab-and-go friendly meals ideal for busy individuals
Not sure how you can use this resource to grow your practice? Here are some ideas:
1. Use it as a lead magnet.
Attract new potential clients by offering the 7-Day Sugar-Free Diet as a free download when they join your mailing list. This way, you'll develop a list of potential clients interested in kicking their sugar habit. You will be able to write emails directly to these people supporting them while they try the meal plan, and encouraging them to book a one-on-one appointment afterwards.
Tip: If you want to create your own custom sugar-free program, be sure to use our sugar-free filter to find awesome recipes.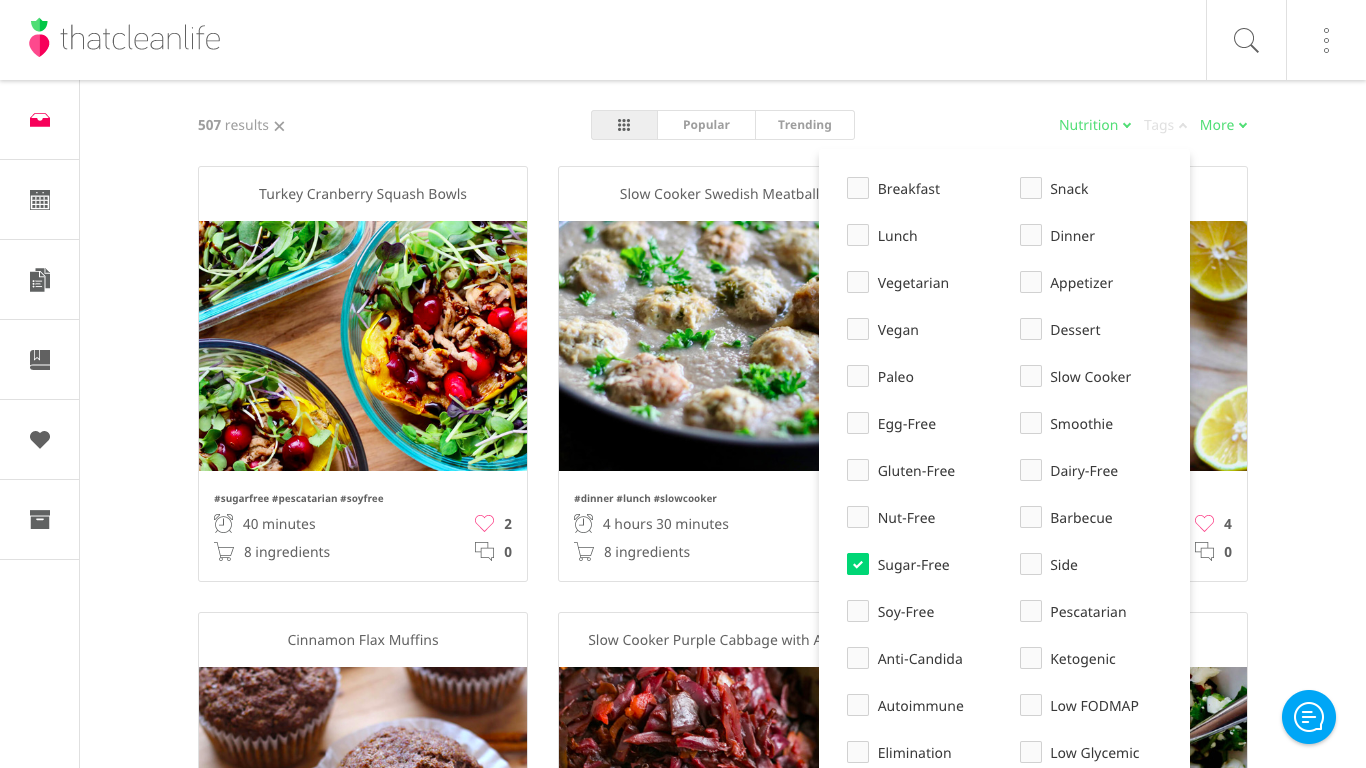 For even more information on creating a lead magnet that will help you book more clients, read this.
2. Run a free online challenge.
Do you have a private Facebook group for your community? If not, consider starting one! It's a great way to create a supportive environment, position yourself as an expert, and communicate directly with your tribe.
Our Sugar-Free Diet can be used to run a free 7-day challenge online through your private group. This will encourage new members to join and promote engagement within the group during the challenge.
Don't forget to keep track of how participants do, and use this opportunity to collect client stories for use in future marketing.
3. Plan a free talk.
Free talks are a great way to meet new potential clients and contribute to your local community. The Sugar-Free Diet is a great way to support your content and provide more value.
Plan a free talk discussing the negative health consequences of excess sugar intake and how to transition to sugar-free living. During the talk, offer to send attendees a super awesome sugar-free meal plan if they leave their email address. Add them to your email list and work on converting them into paying clients.
4. Sell tickets to a sugar-free workshop or cooking class.
You can also use the meal plan to add value to a paid workshop or cooking class on the topic of sugar-free living. People love meal plans, and knowing they will get a meal plan is a huge incentive to sign up.
Save yourself the time that you would spend creating the meal plan and prep guide from scratch! With That Clean Life for Business, all you need to do is upload your logo and business information, and it will be included on the professionally formatted PDF documents, which we can create for you in minutes.
You deserve to have a thriving business dedicated to improving lives, so get out there are change the world!
To learn more about That Clean Life For Business, click here.
Like this post? We have an epic weekly newsletter devoted to helping nutritionists, dietitians, naturopaths, coaches, and other health practitioners grow their businesses. Every week we curate the best tools, ideas, and resources. Get on the list here!
Other Articles You Might Like: