Ask anyone at That Clean Life who inspires us most on the daily and we'll tell you it's our members. We have some of the most driven, inspirational health professionals in our community, and getting to watch them change the world every day is something none of us take for granted.
Recently I had the chance to sit down with one of our members, Health Coach Sharae Jenkins, to chat about how she built her business on a foundation of empowerment. It was a conversation that gave me goosebumps and a renewed sense of our mission here: to support health professionals doing the kind of work that changes people's lives. Buckle up and get ready for a mega-dose of inspiration.
Overcoming the Fear of Getting Started
Like many health professionals, Sharae's story starts with a personal transformation.
"In 2008, I hit a breaking point and knew I needed a lifestyle change. I was done with fad diets, tired of my doctor telling me I needed to lose weight, that my blood pressure was too high, and tired of having so many health issues. I started on my journey and ended up losing a total of 60 pounds, that process taught me that I'm a lot stronger mentally and physically than I ever thought."
People around her noticed and they wanted to know how she'd transformed her health and her life. One friend encouraged her to start a blog to share what she had learned along the way.
"My first thought was 'no one will read that, no one cares.' But I realized that what was holding me back was fear. I was comparing myself to bloggers who had been writing for years and had a huge following. That wasn't fair to me and my unique story, so I decided to just write it."
While telling her story, Sharae realized that simply giving people information on how to live a healthier life wasn't leading to transformations. To learn how to provide accountability and support, she decided to become a Health Coach.
"I wanted to encourage other women because I'd experienced so much fear in my life. I was the type of person who wouldn't raise my hand in class, was afraid to write my first blog post, put off becoming a health coach out of fear, and I don't want to see fear holding other people back. I wanted to make a difference and have my own business doing something I love."
How She Got Her First Clients
When Sharae was ready to start accepting clients, she put herself outside of her comfort zone to build her business. Being visible is so necessary.
"My first ever client came from a local women's networking event. One of the women I spoke with and added on Facebook saw a post I made and ended up scheduling a discovery call. It's funny because, of course, I was so nervous to go up to strangers and talk to them. But if I hadn't, if I'd let that hold me back, I would never have had that first client!"
Right from the start, Sharae was building her email list and consistently engaging with subscribers. Her second client came from these online efforts.
"I created a recipe book using That Clean Life called "15 Sweet Treats" and sent it out to my email list as a free gift. One person replied back that it had come at the perfect time because she was struggling with sugar cravings. She asked for more of my help and became a customer!"
In addition to email and Instagram, Sharae runs a private Facebook group and also posts on her personal account a lot, which is where much of her business comes from.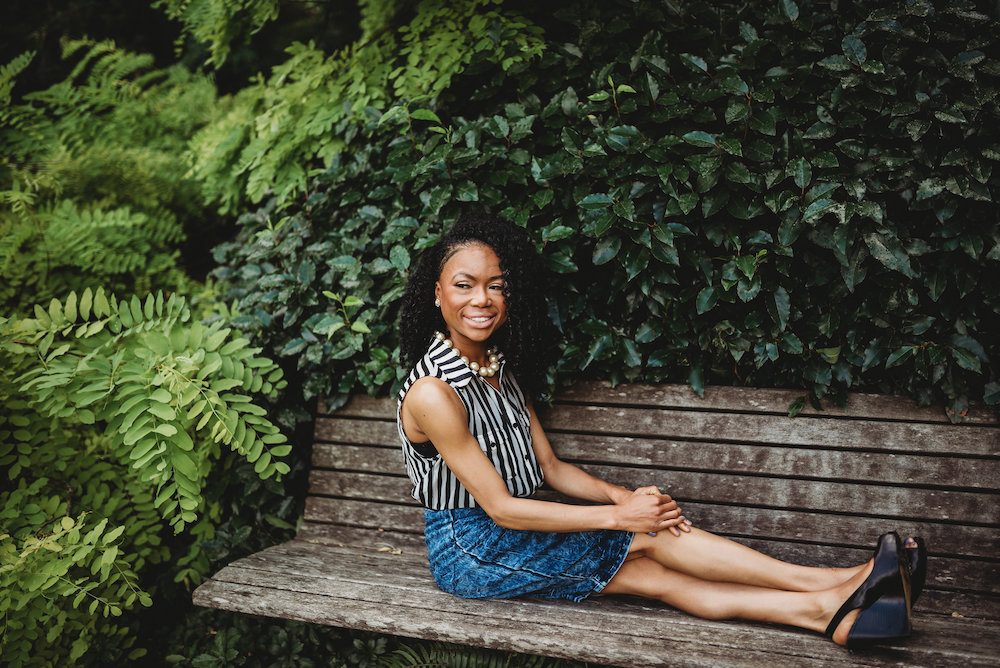 How She Creates Success Stories
Sharae works with her clients through a 12-week package which she charges $450 for.
"I work with them on goal setting and break their goals down into the small steps we can take to get there. We get really specific so they aren't just setting general goals like working out three times a week but really looking at how that will happen for them. Deciding exactly when they will be working out, how long their workouts will last, and what could stand in the way are all important things to look at so they actually reach that goal."
Identifying her client's values is also a big part of the program. Sharae knows that when clients say they value something they will work harder for it, so helping them set goals that align with their values impacts the outcome.
Teaching Meal Prep as a Life Skill
Since learning to prep healthy meals was a huge part of her own journey, Sharae teaches her clients these skills so they're not falling back to old habits when they come home to an empty fridge at the end of a long day. Throughout her program, clients get weekly meal plans to keep them on-track and building new habits.
"Nutrition is a huge part of the program, I use That Clean Life's Meal Planning Assessment Tool which is extremely helpful. Then I calculate their needs, create a meal plan for them and we meet to go over the whole plan, teach them the basics of nutrition, why I selected those meals for them, portion sizes, the importance of protein and fiber, etc."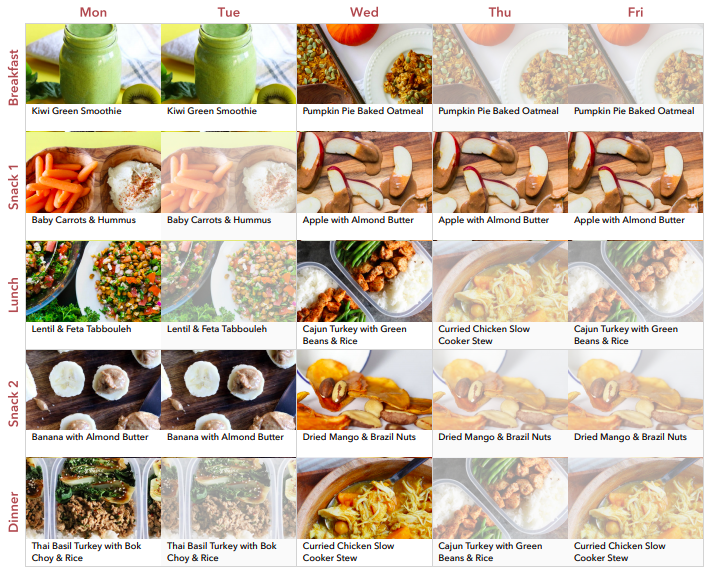 Sharae ensures the meal plans she created for her clients meet not only their nutrition needs, but the time they have to spend in the kitchen, preferences, and skill level. Plans cover Monday through Friday. On the weekends, clients get to plan their own meals using the framework they've been given.
From there, she meets with her clients once a week for 30 minutes to go over their goals, celebrate wins and make tweaks. Each week has a different topic like mindful eating, how to order at restaurants, etc.
"In the last couple weeks of the program, I give clients a meal planning guide with a custom recipe book created with That Clean Life to help them start making their own meal plans. I make sure they know I'm there for them if they need help or accountability in the future."
The off-boarding process also includes sending clients a survey to provide feedback on the program so she can constantly improve her client experience.
Throughout her health and business journey, Sharae has consistently put herself outside of her comfort zone. Her desire to make a difference is so much bigger than the fear that tries to hold her back, and seeing what she's been able to achieve so far gives us major warm fuzzies. The future is bright for her and we cannot what to see what she tackles next!
Keep up with Sharae by following her on Instagram here.