Group nutrition programs are an incredible way to scale your business. They can help you go from helping a handful of clients to impacting hundreds of lives.
The great thing about a group nutrition program is once you've created it, the hardest work is done. Once you've run the program a few times, you can refine it based on feedback and run it again and again for new groups making it even better with each round.
If you are asking, "But where do I find new groups of people to introduce my group nutrition program to?" Then it is time to leverage the power of partnerships.
By partnering with fellow health professionals or health-focused organizations, you can introduce your group nutrition program to new groups of people, build relationships, attract new clients, and increase revenue.
Who you partner with will depend on the topic of your group nutrition program. Choose partners whose audiences will benefit from your program, and who share the same values as you. Develop a solid pitch that clearly explains why the partner and their audience will benefit from your program, then reach out to connect.
Here are five potential partnerships that can expand the reach of your group nutrition program.
1. Corporate Wellness Programs
More and more employers are looking for ways to educate their employees on healthy habits to boost productivity, energy levels, morale, and quality of work. If your group nutrition program is related to a topic that would benefit employees of a company, such as stress reduction, meal prep, increasing energy, or better sleep, this is the perfect partnership to form.
Connect with the human resources department to introduce yourself and your group nutrition program. Be sure to clearly communicate the benefits your program can bring to their workforce and ask if they'd like to meet to discuss more details. We've created an email template that you can use to pitch your program and can be easily customized for your business and audience.
Hi,
My name is [your name] and I work with businesses to customize engaging corporate group nutrition programs to help employees feel energetic, motivated, and reach their peak performance. This would align well with your organization's current [their business initiatives/mission].
I am a [your profession] specializing in [your niche]. I have created an effective and empowering workplace health and wellbeing program that includes [your program services]. This nutrition wellness program can help your employees succeed both professionally and personally due to increased productivity, resilience, and overall health and wellbeing.
An investment in the health of your employees is money well spent. If you're interested in offering something special to your employees, I'd love to chat about how we can collaborate. Do you have any time this week to go over what I have in mind?
I look forward to speaking with you!
[Your Name]
For a full guide on how to get started with corporate wellness, topics to cover, and what to charge, click here.
2. Gyms, Fitness Studios, & Personal Trainers
Fitness and nutrition go hand-in-hand. Often gyms, fitness studios, and personal trainers have the fitness piece down pat but lack proper nutrition training that would help get their clients even better results. If your group nutrition program relates to a topic that would appeal to the clients of a gym, fitness studio, or personal trainer then this is the partnership for you! You can incorporate nutrition workshops related to topics that appeal to the audience including training, hydration, healthy body image, and weight management. You may also want to consider incorporating grocery shopping tours and cooking demos to teach culinary skills.
If you are already an active member at a fitness center, then you are already in a great position to network with trainers and members alike in a way that feels organic.
If you aren't part of a gym or fitness studio, reach out to studio managers to learn about their current nutrition services and programs, share your program information, and build a rapport with them.
How That Clean Life member and Registered Dietitian, Trista Chan, partnered with a personal trainer to launch a nutrition coaching program.
3. Grocery Stores & Farmers' Markets
Grocery stores and farmers' markets are always looking to attract more customers, increase sales, and educate customers on how to make use of their products and produce. If your group nutrition program is focused on helping participants consume more fresh foods, then a grocery store or farmers' market would make the perfect partnership!
To form this type of partnership, connect with the head office or market manager to pitch your group nutrition program in a way that shows how it can help them reach their goals.
Consider including recipe books and shopping lists with your program to help guide store and market tours and give clients some culinary inspiration for when they get home. Include store brands, specific products, and feature in-season produce.
Here's how to design a grocery store tour session with That Clean Life member and Registered Dietitian, Norine Khalil.
4. Schools
If your group nutrition program is designed for kids, consider partnering with a school nutrition program. Form a connection with the school principal or director to start assessing the potential for a collaboration.
Here's an email template that can help you form a partnership with a school nutrition program. Just copy, paste, and customize the text to include personal details related to yourself and the school you are approaching.
Hi,
My name is [your name] and I am a [your profession] who works with [type of school] to promote healthy eating and ensure students, staff, and families have the best nutrition support. My school nutrition program focuses on teaching positive food and lifestyle habits through a fun, interactive, and hands-on approach.
I can design customized sessions to meet the needs of your school and to align with the curriculum. Students will receive nutrition education alongside a hands-on portion that allows students to experience food through preparation, tasting, and experimentation.
Healthier communities start with education and you can count on my program to provide expertise in nutrition education which will supplement their existing health and life skills curriculum. I have attached my pricing sheet with the services I offer and base prices, along with a slide deck to learn more about my program. I would love to meet and discuss how we can work together.
I look forward to speaking with you!
[Your Name]
Need help creating resources for a school nutrition program collaboration? Check out our Kid-Friendly Program designed to make healthy eating simple and fun for children. It has been designed specifically for children aged 4 to 10 and offers many finger foods, familiar family favorites, and simple snacks. All meals are lunchbox-friendly and meet the approximate energy needs of most active children.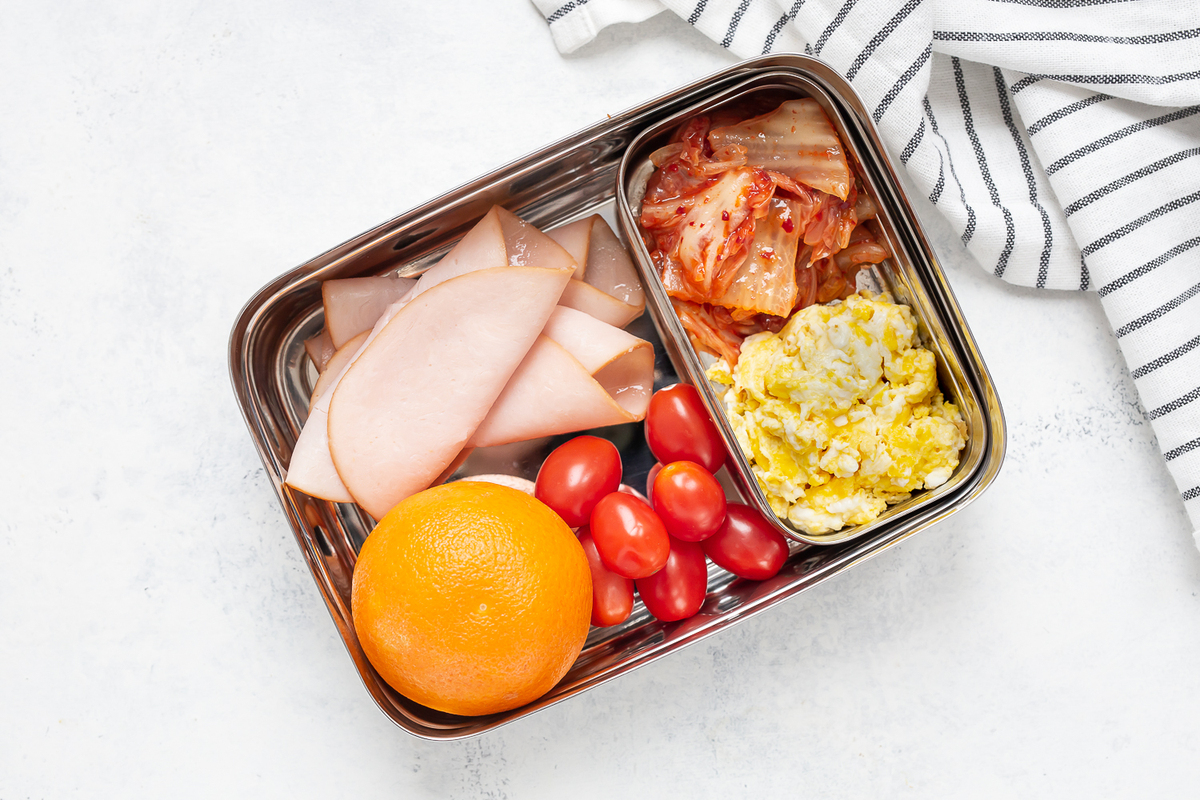 5. Naturopathic Doctors
Naturopathic Doctors value nutrition, but they often do not have the time to dive into nutrition guidance with clients. Your group nutrition program can help fill this gap.
Look to connect with Naturopathic Doctors who see patients that would benefit from your group nutrition program. For example, if your nutrition program is designed for women struggling with acne, look to partner with naturopathic doctors who specialize in skin health.
Naturopathic Doctors may offer multiple services where your nutrition program can be incorporated. Depending on the specialization, your program can be edited to include specific meal plans or protocols for the condition, recipes, grocery lists, dining-out recommendations, cooking and meal prep tips.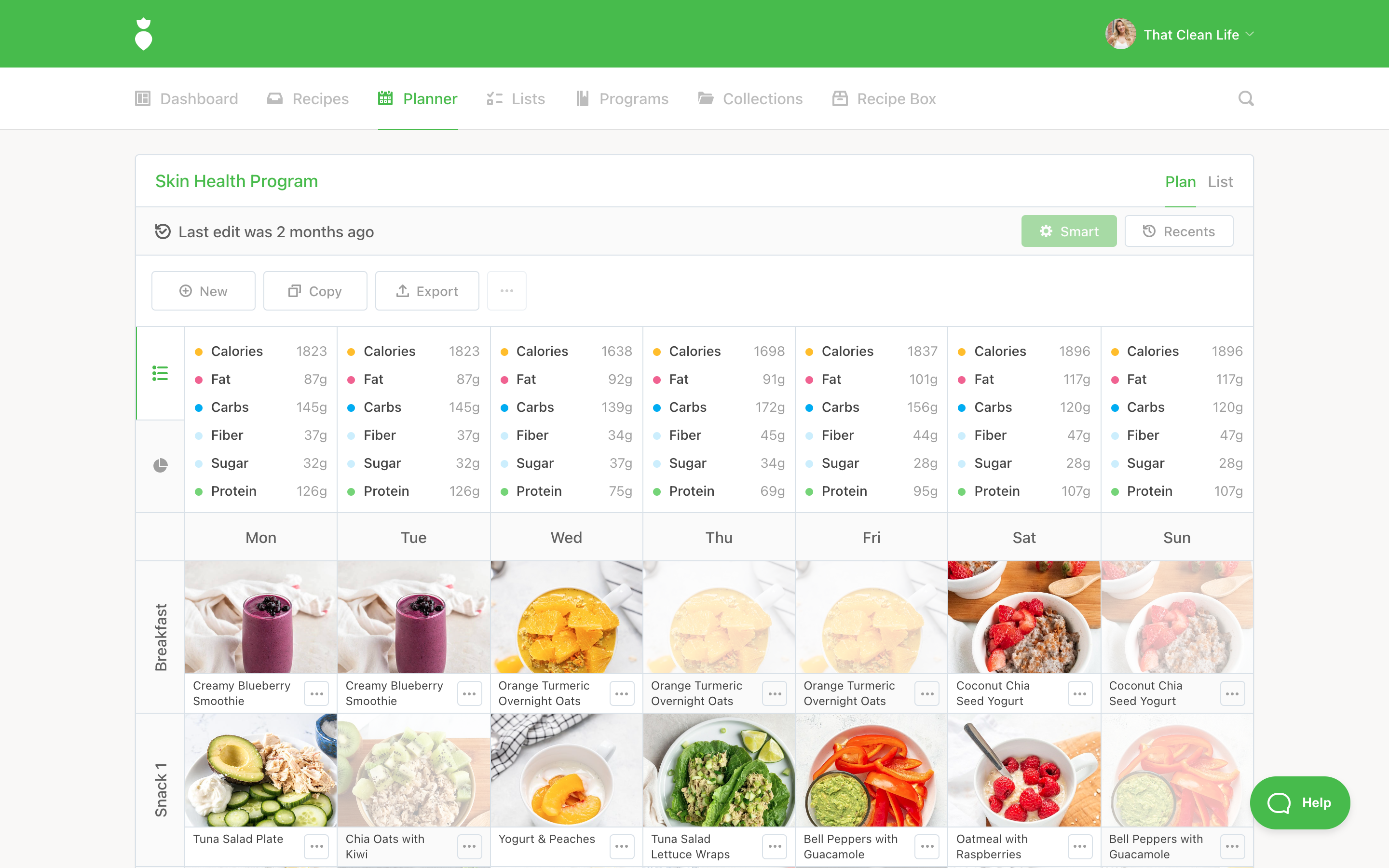 These are just a few examples of professional connections that can help you expand the reach of your group nutrition program. You may also want to consider connecting with medical doctors, influencers, wellness clinics, and sports teams too! There are so many audiences out there who could benefit from your program, so put yourself out there and start forming partnerships.