Food is super fun to photograph because of all the colors, textures, patterns and our tendency to eat with our eyes first. It's not unusual for intense cravings to stir up after browsing Pinterest or a food magazine. If you're looking to step up your skills, we've got you covered with these simple yet highly effective tricks for gorgeous, mouth-watering food photos using your phone.
1. Shoot in natural light.
If you've done this, your photo should look a million times better already. Natural daylight helps display the colours in your food more accurately whereas artificial lighting can cast a yellow tint.
Photographing in natural light is best when it's diffused and not so intense like on a cloudy day, before noon or by a window with sheer curtains. Shooting food under direct sun rays can work too but might cause really dark shadows and some areas to be super bright or overexposed.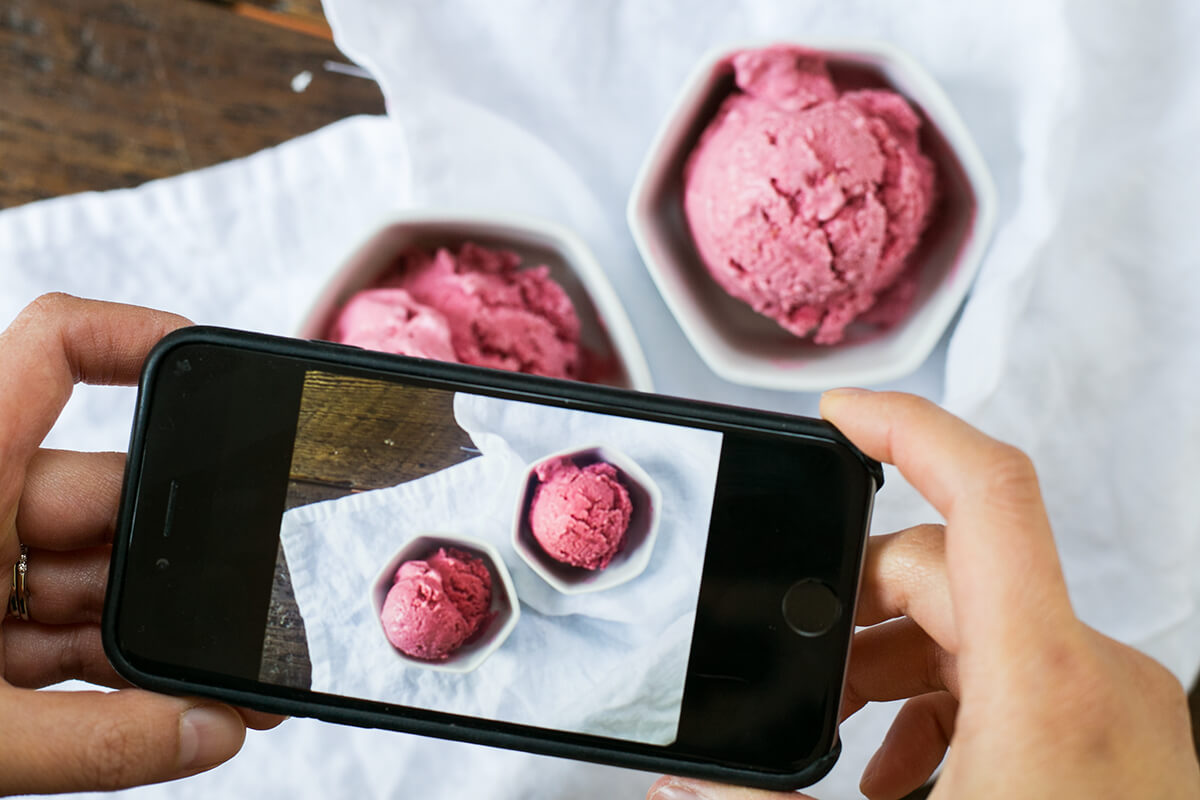 2. Choose the right angles.
I find the best angles for food photography to be: 1) from directly above (overhead or birds-eye view), 2) from the side with the subject at eye level, or 3) about 45 degrees or the angle you see when you're seated at a table (but more of a close-up).
How your food looks might influence the angle you choose. For instance, an overhead shot would best capture a smoothie bowl with all the assorted toppings. Or you might want to go for a side profile to highlight your creamy delicious ice cream dripping down the side of your waffle cone.
Overhead Angle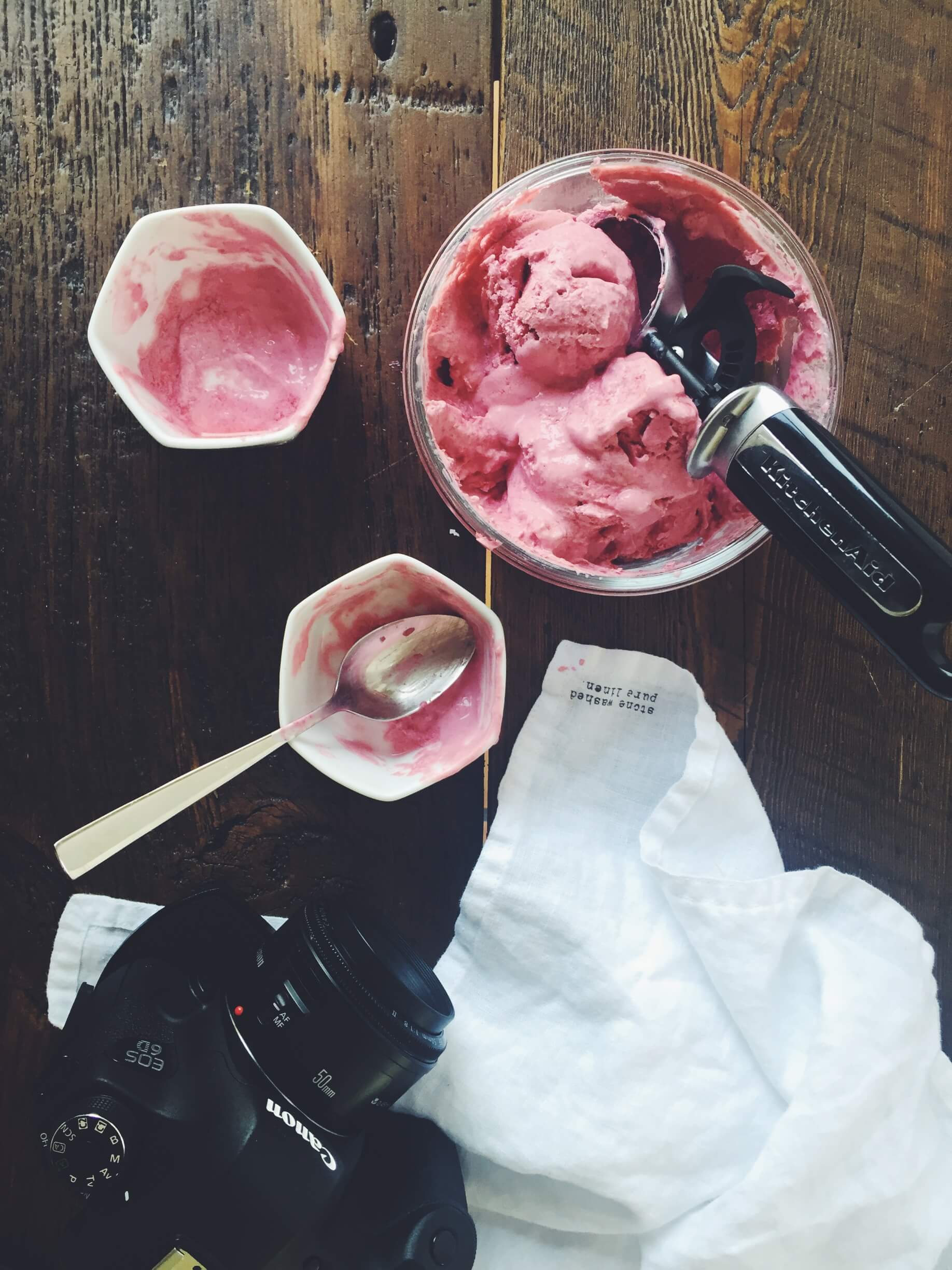 Side View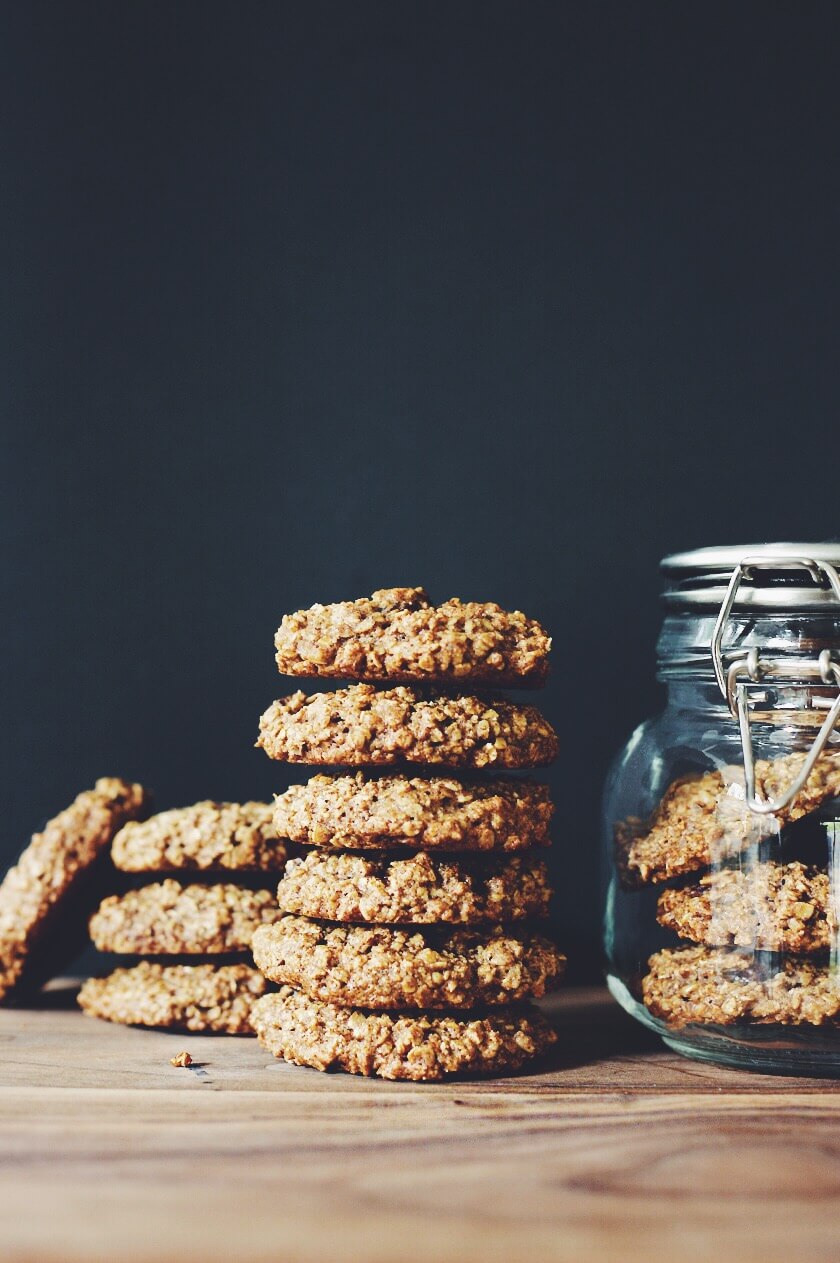 45 Degree Close-Up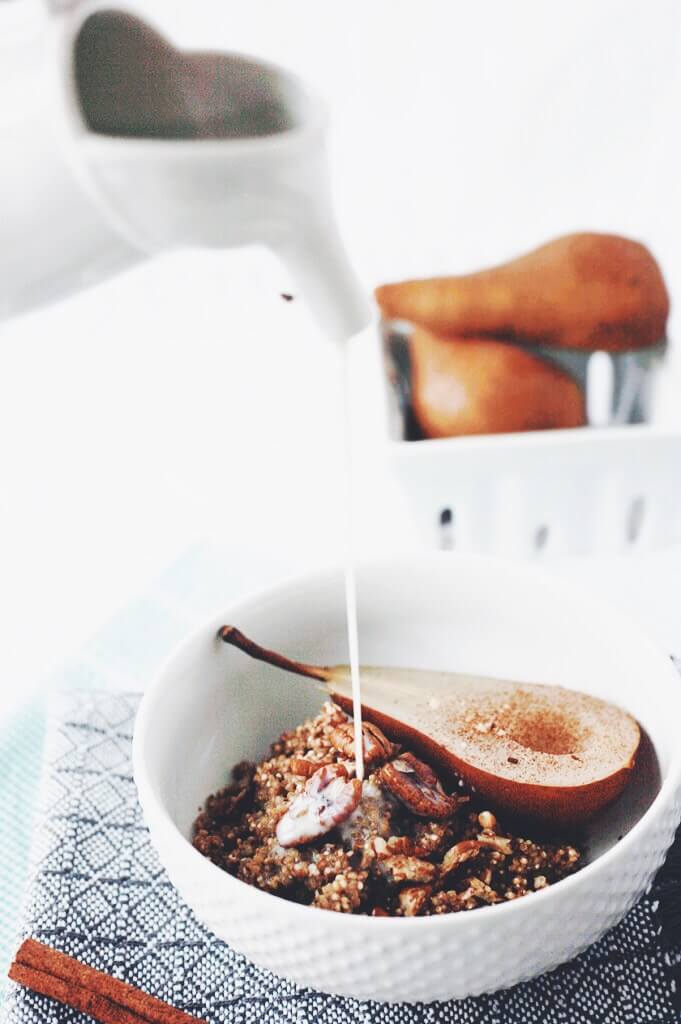 3. Pick a clear focus.
Certainly the food you're photographing should be the focus but sometimes the camera picks something up in the background and where your eyes want to land ends up getting blurry. Most phone cameras let you tap a specific area on your screen to direct it's the primary focus. Keep in mind, it doesn't have to be the dead centre of your food subject. Your focus could be that extra crispy edge on your freshly baked quiche, or where the light hits a glob of gooey maple syrup.
4. Have fun with styling.
Food styling can get pretty complicated with all the different types of bowls, utensils, backgrounds and props you can use. Keep it simple and just play around with a look that makes you happy. You might not even want to use anything and make it all about the food. The only things you should avoid is shiny surfaces and items that pick up glare or worse, your own reflection!
5. Embrace a bit of editing.
Often times, your camera fails to highlight elements in your food as much as you want them to. For all my photos, at the very least, I adjust for brightness, contrast, saturation and if needed, sharpening. Everyone's style is unique so this process might look different for you.
Instagram has a great editing tool panel for all these adjustments but there are also really nice filters available that apply multiple adjustments with a single tap. Our favourite app for applying photo filters is VSCO which can be downloaded for free on iOS or Android.
6. Go for imperfection.
Again, you don't need to perfectly align your muffins or twirl your pasta just right. Keep it real and have fun with it. If your napkins are wrinkly, your table has crumbs everywhere or your kid's hands are reaching to steal a cookie, consider capturing things as they are. Let the photo help tell your yummy food story.