It may sound counterintuitive, but running a free challenge is a great way to get paying clients.
Here's our step-by-step guide to help you launch your own free challenge this month.
Step 1: Choose a Theme, Length & Date For Your Challenge
First, you'll need to decide on the theme, length and date for your free challenge. In order to do this, you need to ask yourself three key questions:
What problem you will your challenge solve?
How long will the challenge last?
On what date will the challenge start and end?
Ensure your challenge solves a problem your ideal client has, so that you are attracting the right people.
In terms of length, ensure there is enough time to get people engaged and create results, but not so much time that you're devaluing your paid work. When running a free challenge, we recommend keeping it 5 to 7 days in length.
And last, choose dates for your free challenge. Having a solid start and end date forces people to commit, and makes them more likely to show up as opposed to delivering it to their inbox and hoping they follow it on their own. (Spoiler: They won't.)
Step 2: Create a Meal Plan to Guide Your Challenge
Meal plans are one of the most helpful and valuable things you can offer, and are a great resource to guide your challenge. So plan to include a meal plan with your challenge.
Use That Clean Life to create your own custom meal plan from scratch, or choose one of our pre-made programs.
Here are some of our pre-made programs that would be great for a free challenge:
Click here to see the full list of programs available. Each includes a meal plan, grocery list, recipes and prep guide. They are also customizable so you can add your unique touch and personal branding.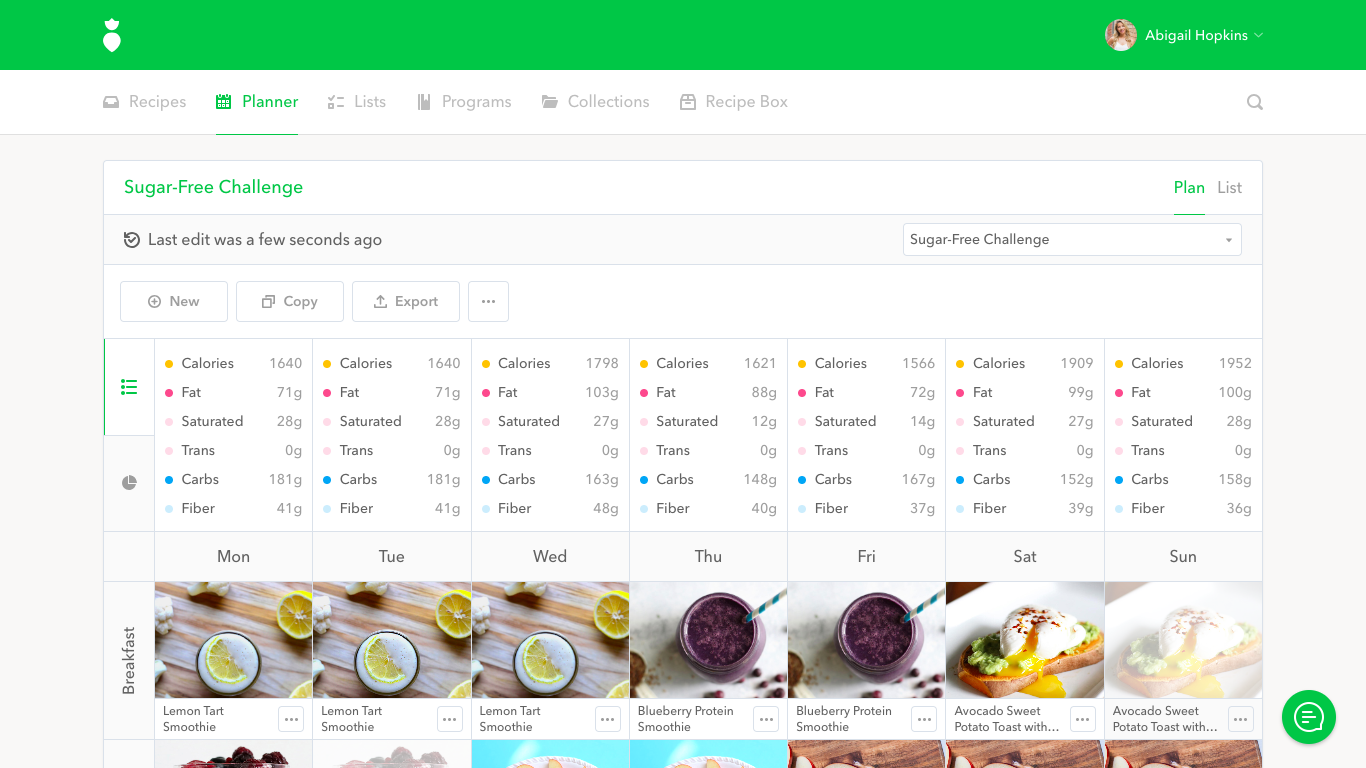 Step 3: Create an Opt-In Form
You've probably realized this already, but a free challenge is really just a high performing lead magnet. Like with any other lead magnet, you will need a way to capture the leads.
We like MailChimp Landing Pages, and have also heard great things about AWeber and Lead Pages. If you are already using an email service, it probably has features that will allow you to create an opt-in page.
Create an email list specifically for the free challenge, so you'll be able to send materials to and communicate with participants easily. It's also a good idea to set-up an auto-responder thanking people for joining the challenge and letting them know the official start date and what to expect next.
Step 4: Get All the Sign-Ups
Now it's time to get sign-ups! Share the opt-in link everywhere you can, on both your business and personal social media pages. Ask your friends and family to share it as well. If you have a blog, consider writing a blog post to explain why the challenge is so awesome, and what participants will get out of it. Share that blog post across your social media too!
It's a good idea to start collecting sign-ups about one week before the challenge starts. Any longer, and you lose the sense of urgency that will get people to sign-up right away. Any less, and you may not have enough time to get people registered and excited about the challenge.
Step 5: Create a Private Facebook Group for Your Challenge
If you already have a private Facebook group, great! If not, we suggest you create one as it is an awesome way to communicate with participants during the challenge and keep in touch with your community after it ends.
Give the group a catchy name that relates back to your brand or niche. Make sure you set the privacy settings to 'closed' so that you can control who gains access to the group, and to protect the privacy of your members as much as possible.
If you're worried about not having enough participants, remember that you can recruit friends and family to be a part of the challenge and the group! Look to the people who support you as they'll usually be happy to be a part of your community. We all have to start somewhere!
Step 6: Run the Challenge
Running your challenge is the easy part. This is where you get to be the practitioner/coach and guide participants through the materials you know will start to transform their lives.
This is also where you get to give each and every challenge participant a taste of what it's like to work with you. So offer value, be attentive and as helpful as possible. It's likely that some of your best clients will be people who got started with this free challenge, so give it your all!
Step 7: Convert Participants into Clients!
At the end of the free challenge, you should have a group of people who feel proud of themselves for what they accomplished, who are now big fans of your work, and who don't want to lose momentum. You have the ideal group of people to become your paying clients.
Clearly communicate what the benefit is to them if they continue working with you, and what they risk if they don't. Recap all the best parts of the challenge and highlight that this is only the beginning of their transformation.
The more you've given them up to this point, the less you'll have to convince them to buy sessions with you. To seal the deal, consider offering a limited-time special rate or bonus if they commit to continuing to work with you. This will create a sense of urgency and help you generate bookings right away.
Finally, be sure to stay in touch with all participants once the challenge is over.
Remember that the participants who didn't become clients are still potential clients. Add them to your email list for weekly or monthly newsletters, and continue to nurture your relationship with them. Some take longer than others to commit to one-on-one services but they may still be a good source of referrals in the meantime.
Also, now that you have an engaged Facebook group, continue to post valuable content in there. Run more challenges, and see your community thrive and grow while you build your business!