Whether you're just starting out as a nutrition entrepreneur or already have an established business, chances are you're looking to create a profitable business model that aligns with your values and passion. If you are thinking about where to start and how to go from an aspiring entrepreneur to running your own successful business, this story is for you.

We sat down with Lindsay Taylor, MA, CNE, a pre and post-natal nutrition expert, health researcher, and doula who took the leap into nutrition entrepreneurship to live out her dream and build a thriving business. Lindsay runs her private practice supporting women to get confidently nourished before, during, and after pregnancy. She is the author of the best-selling book, The Food Doula Cookbook and she recently launched a three-month Professional Prenatal Nutrition Program with a growing community and following.

With an emphasis on turning nutritional science into real food, practical solutions, and changing how practitioners support pregnant and new moms, Lindsay has established a unique mission and vision for her business.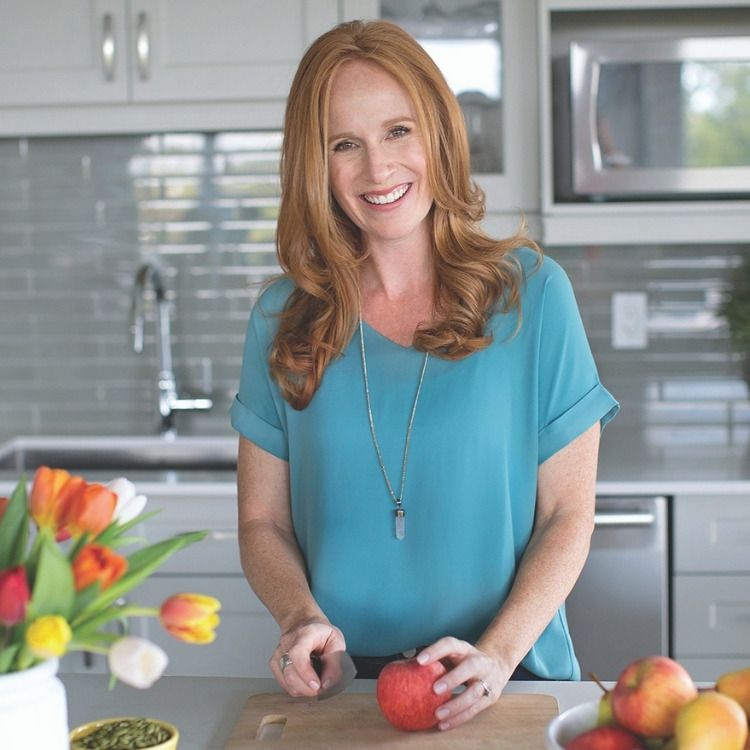 Choosing a Clear Niche

In Lindsay's early career, she worked for over 10 years in health research institutions and with the government. Her area of expertise was in research and knowledge translation where she communicated health concepts to the public to make behavior changes possible. During this time the topic that always lit her up was nutrition so she decided to further her education by obtaining certifications as a Postpartum and Infant Care Doula and a Culinary Nutrition Expert.
At the same time, Lindsay's family started to grow and eventually, it clicked that a niche she should focus on was nutrition for pregnancy and postpartum. This niche drew her in for two reasons: the lived experience of her pregnancies and a gap in the role of nutrition in pregnancy and postpartum.
"I was fascinated by learning what should I eat in pregnancy and what the research says, how to help myself feel good and have a healthy pregnancy, and what role nutrition plays in the actual development of my child, both in my pregnancy to my breastfeeding time to feeding them down the road."
With her background in research, Lindsay was very aware of the massive gap in the role of nutrition education in prenatal and postnatal care and wanted to change that for parents and health professionals.

"The information we're given is all about what not to do, which adds to feeling fear. My pregnancy had many challenges with little education on what to do. It became clear to me that this is the area I was meant to be in."
Using Social Media to Launch a Nutrition Business

In 2016, Lindsay started a social media account to talk about nutrition from a health behavior standpoint with a non-judgmental, realistic approach.

"I wanted to share recipe ideas and research in a digestible way so I created an Instagram page as the first step. For the first couple of years, I was still working full-time and sharing recipes and information about prenatal and postnatal nutrition. This is where I built my following, the demand for further coaching was evident, and I decided to go all in."
Lindsay knew she had important things to say that could add value to people's lives. She shifted her mindset from posting on social media to recognizing she was an expert in her area and that this could be a successful business.

Investing In a Business Coach

To help establish her business, Lindsay hired a coach who had all of the things that Lindsay aspired to, including a successful practice and a cookbook. The coach helped with general mindset shifts and figuring out the technology piece to starting a business.

"My coach supported me in understanding the pieces you actually need to have a business like getting e-commerce set up. I have a six-figure business in nutrition and I still don't have a website. I don't have a brand or a logo. I don't have any of those things that we often think we have to have done and polished before we can start and run a successful business - it's just not true anymore. I have one-off landing pages that I create on my own that just are for a specific offering. For example, if I'm doing a free webinar or I'm doing a paid course, there's just a one-page landing page for that."
Around the same time that Lindsay was officially starting this business, her social media acted as living proof of her work and she was approached by a local publisher to create a cookbook. She now had even more of an external push to get her business off the ground.

Running an Unconventional First Program

Lindsay's goal was to work with clients while she created her cookbook. Nutrition practitioners typically like to work on a one-on-one basis with clients when starting out, but Lindsay decided to take an unconventional approach and offer a group coaching program as her first service.

With her unique background in creating evidence-based behavior change programs, she knew that she needed to lean into what she was good at and where her comfort was.

"I created the three-month group program to lead participants through a curriculum so they felt like they were learning more about what their bodies needed and how to support their complications, complaints, and pregnancy with food. I offered one-on-one coaching sessions on top of it."
Lindsay priced her pilot group coaching program at $500 per person and took five participants. Each time she re-ran the program, she tweaked the structure, pricing, and number of participants. She eventually took 12 participants per launch and charged around $1,000.

Lindsay received great feedback on her program and learned what resonated with her clients. From there, she moved into offering one-on-one coaching which was a natural offshoot. Lindsay doesn't actively promote her one-on-one services but keeps registration open and has found a steady flow of clients through her social media presence.
Marketing Your Nutrition Services

Lindsay's two main mechanisms of marketing are Instagram and email marketing. Through Lindsay's social media, leads get free knowledge and value and gradually build trust to sign up for her email list where they learn about her services and programs.

Building an authentic online presence.

Lindsay attributes the growth in her Instagram account to managing it in a way that feels aligned and authentic to her.

"No one's going to go on Instagram tomorrow and suddenly have it hacked on their unique voice the way they need to talk about food. It takes a lot of time and practice to understand what your voice is and how to approach it."
Lindsay has built a presence and voice that works by doing two things:

"First, I have hired people to help with understanding the changing algorithms. Next, your content should be digestible, interesting, and emotionally compelling. I do it in a way that feels value-oriented to me and my business and what those foundations are. For me, that's very much talking about food in a non-diet, non-judgmental way, breaking down the evidence to something that feels understandable, clear, and usable, like small gradual wins, which so many of us focus on."
Using a lead magnet to attract clients.

To move leads from social media to her email list, Lindsay offers a freebie like a free class or an instant digital download. Lindsay has two lead magnets she has used for several years: a Trimester-by-Trimester Prenatal Nutrition Guide and a Guide to Stocking Your Freezer With Postpartum Healing Foods.

Selling services through email marketing.

Once her leads sign up for her email list, Lindsay nourishes these connections with free content and then sells her services using free webinars.

"If I'm doing a group program, it's always a staged live launch. I open registration for seven to 10 days before the start of the program and the program runs live each time before the start of the program. I do a free webinar to pitch the program where I'm giving lots of value for free. It's open to everyone and then I share my offering at the end."
Pricing Your Nutrition Services

Lindsay initially struggled with pricing and sales. Her business coach helped her move past the discomfort with strategies like conducting sales calls, getting to the price discussion, and seeing what happens with a lead.

Lindsay now loves the flexibility of pricing and finds there's no set-in-stone formula, instead, you can test different methods and see what works. Lindsay often adjusts her package offers along with the pricing.

"Regarding money for my time, I have typically offered one-on-one coaching as a three-month package of six sessions. I'm starting to play with keeping the price the same but going down in the number of sessions. My advice is to test prices and packages and see what happens and don't be afraid to charge your worth. Not everybody's going to say yes and that's okay."
Creating & Launching a Cookbook

The process of creating Lindsay's cookbook took around two years as she chose to launch her client-facing business first to practice the communication piece of speaking about pre and postnatal food.
"The things that I used to make the cookbook was a combination of how I talk about things on Instagram, my clients' gaps in knowledge, what they're interested in and need to know. I really thought about the voice and tone and what my cookbook would do for around eight months before I started writing it. I needed to marinate on it. I wrote it, came up with the recipes, and I did all the food photography."
The cookbook was released in 2020 to offer a low-investment, accessible opt-in to support someone wherever they were in their pregnancy and postpartum journey.
Repurposing content in marketing.

The book has helped Lindsay's business grow by bringing in new people and giving Lindsay a lot of content to share on her other platforms.
"I think sometimes we don't necessarily see the value of working on something whether that's an ebook or a program or a cookbook. There's a lot of time and energy that goes into that but then there's so much content for emails, free guides, classes, and group programs where you are repurposing a lot of the work you've already done in other ways and I think that that's essential for having a business."
The Inception of The Professional Prenatal Nutrition Program

Once Lindsay released her book, she found a large portion of her audience shifted to health and nutrition professionals. These practitioners joined her programs to learn about prenatal and postnatal nutrition for their clients.
"I started getting asked about making a training course in my programs and my social media messages. So I created a 12-week professional prenatal nutrition program for nutritionists, doulas, midwives, and professionals who support birthing families. This has been my most successful venture and has given me that moment of 'this is where I need to be, this is where I am needed.'"
Since 2022, this revenue stream has become the bulk of what she focuses on and has had a huge response from the health professional community.

"I've done several launches for my various programs and there is always the fear that you won't get enough sign-ups. But with the professional program, when I had my first info session for it: 100 people signed up for the session and 20 of them bought in the first day. I had to quickly close registration."
Lindsay now runs the program twice a year and still takes a few one-on-one clients as she finds that it helps her teach better. She is constantly learning from her clients and their stories and infuses their specific concerns and meal ideas that worked for them into her teachings.
"We learn the research and the science and pair it with resources and ideas that we can give our clients because that's how we help them succeed. I will show some of my client's photos of what they're eating and we'll use those as case studies to discuss the small gradual changes we would help them make."
Offering ongoing professional development.

Through the professional program, Lindsay offers one-on-one mentorship coaching as an additional service for professionals who want to dive into their businesses more. After professionals graduate from the training program, they can continue to be part of an online community and access ongoing professional development.
"I do whatever I can to support the graduates with the tools to further their education so they can support more pregnant and postpartum people. Every month, there's a professional development opportunity that's based on a knowledge piece or a skill piece and they can collaborate with each other."
Using That Clean Life in Every Nutrition Service

Lindsay currently has multiple revenue streams and she uses That Clean Life in every service and program she offers.
"I use it in everything because I think it is integral to bring things to life. The secret sauce is not just telling clients that we need certain nutrients and food sources. Nobody uses that and successfully changes their eating behavior, especially in times of life when they're not feeling great and have no energy. We need to do as much of the work for our clients as we possibly can. So I always use That Clean Life to bring nutrition education to life."
Lindsay uses That Clean Life to create recipe collections in her one-on-one and group coaching programs to show clients how to realistically achieve their nutrition and food goals.

"If we have a goal where they are going to eat more cruciferous vegetables, I can follow up right away with a collection of dinner recipes for them to choose from for the week that feature cruciferous veggies."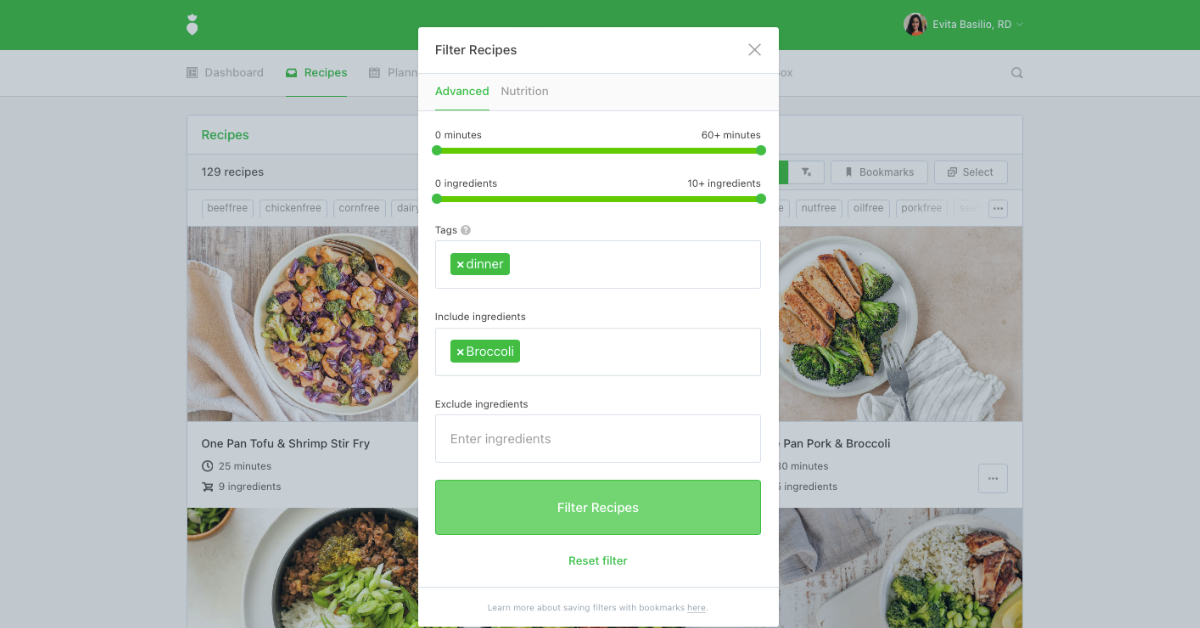 Lindsay creates meal plans for her bonus offers, various programs, inspiration for client meals, and for meal ideas to share on social media.

"If I want to do an Instagram post or talk to a client about make-ahead breakfast ideas, I'll just go on That Clean Life and I'll filter using the breakfast tag and write down ideas, plus have all the recipes ready to go."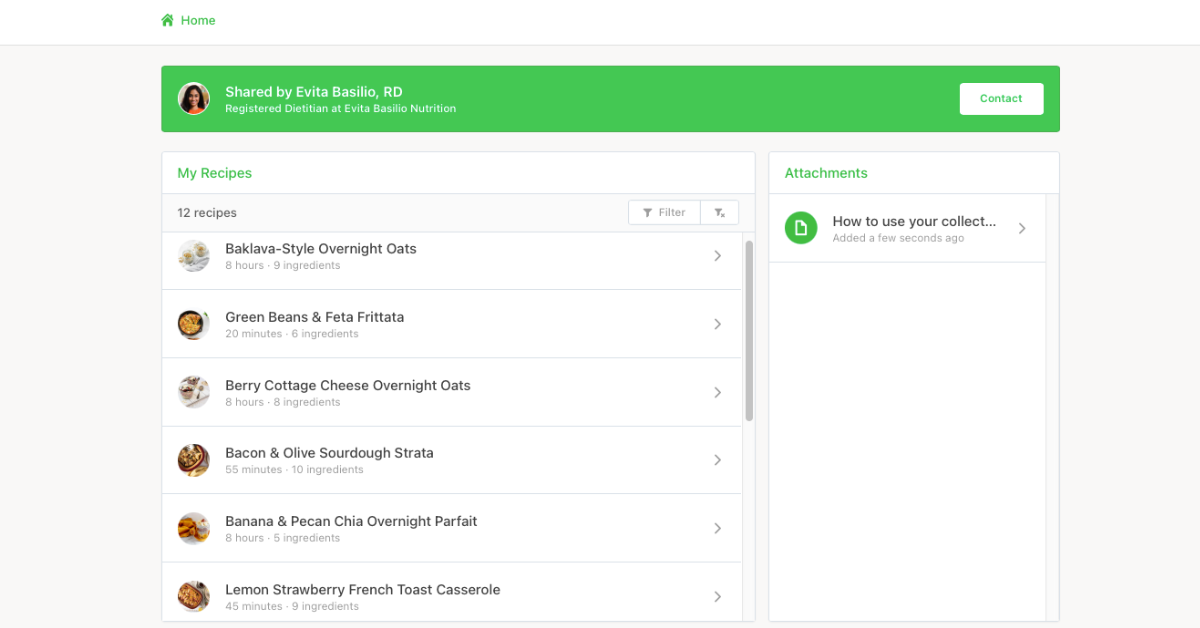 In Lindsay's email marketing, she has used That Clean Life to provide recipe ideas for specific ingredients.

"I have previously done email series on topics like picking one food a week such as lentils, discussing the benefits of lentils in pregnancy, and then I would attach a That Clean Life recipe collection that features lentil recipes."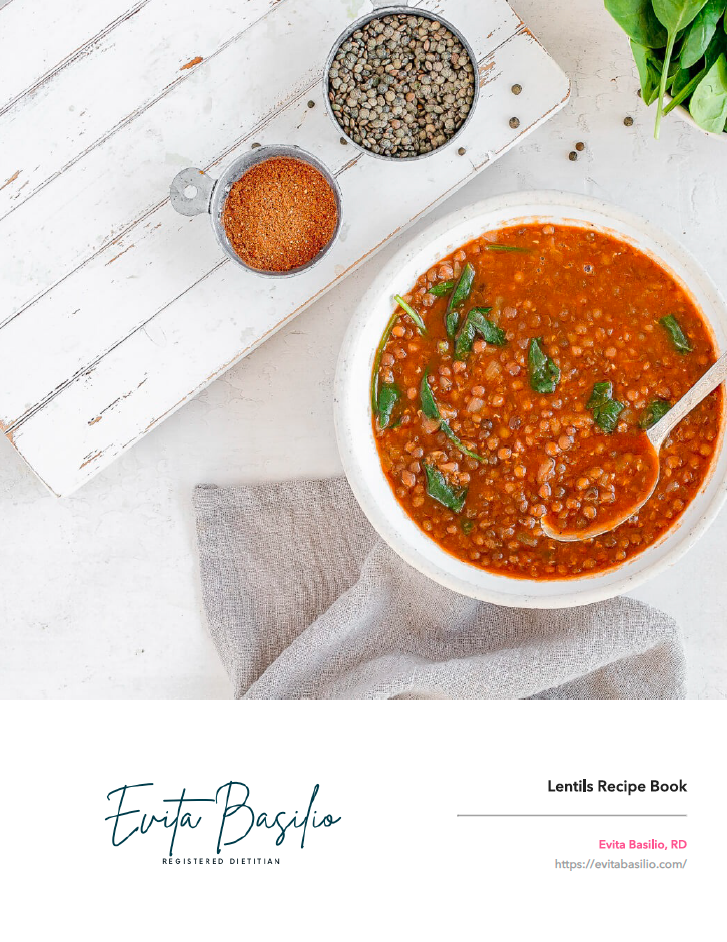 In Lindsay's professional training program, she teaches about the different stages of pregnancy and the critical nutrients for each stage. She shares lived experiences of clients and what meals need to look like in terms of calories and nutrients, ease of meal prep, and key ingredients. She then provides example meal plans to bring these concepts to life.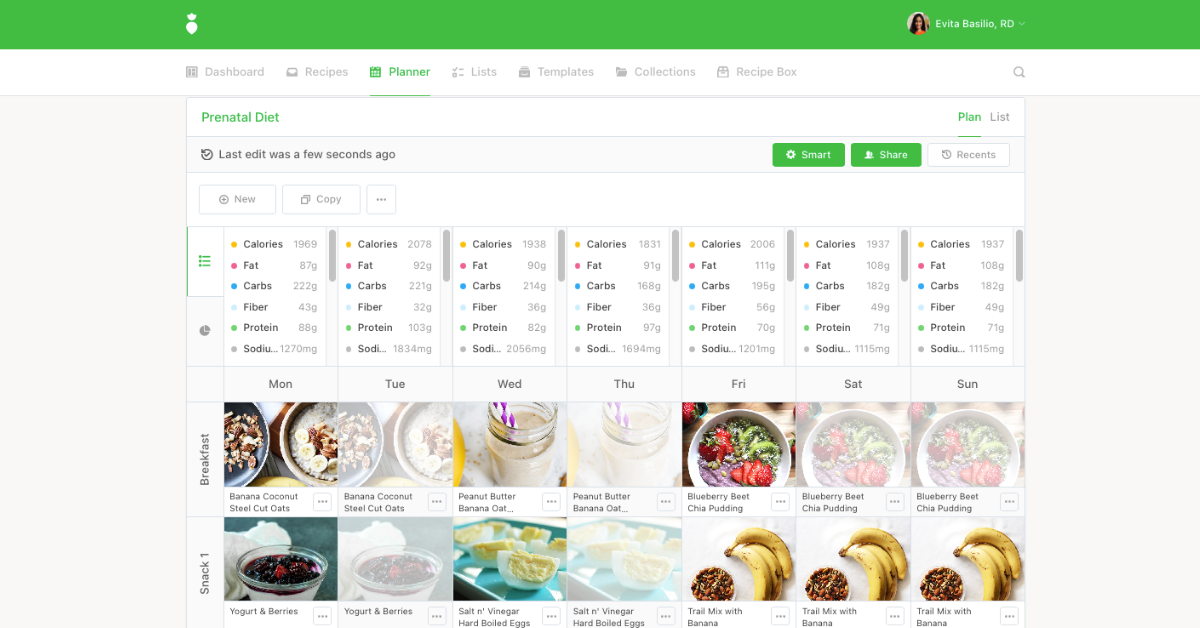 Lindsay has a few passive revenue streams like pre-recorded workshops and cooking classes that are available for purchase. She sometimes provides sample meal plans and recipe collections in these workshops and cooking classes and whenever she does provide these resources, she increases the price.

"For instance, I have a trimester zero workshop with the best research made practical. The first time I provided it, it was just the session. The next time I wanted to increase the price so I kept the content the same, but I added a meal plan and a recipe collection which allowed me to increase the price because viewers were getting more value."
Measuring Success in Your Nutrition Business

For Lindsay, the core piece of her business is being aligned with the work she truly wants to do and making a difference in the area of pregnancy and new parenthood.

"I'm living out exactly what I wanted to do. Trusting myself and going all in has been massive to me. And then the other part is feeling like I'm doing it my way and hopefully actually moving the needle in an issue that I feel so passionately about."
For the next steps, Lindsay plans to invest in her business more by hiring support, building her website and personal brand, and growing a community around the shared mission of empowerment and deserving better prenatal nutrition.

Lindsay's journey and business have seen many pivots and a lot of growth over the years and she has some advice for other nutrition professionals:  

"Growth is never going to be linear, some things are going to bomb and some things will succeed. That's the toughest part about being an entrepreneur and going on your own. There are no guarantees, but it's important to have points of reflection and keep moving forward. This would have been an absolute dream a handful of years ago. Now I'm living it and I'm so grateful for that."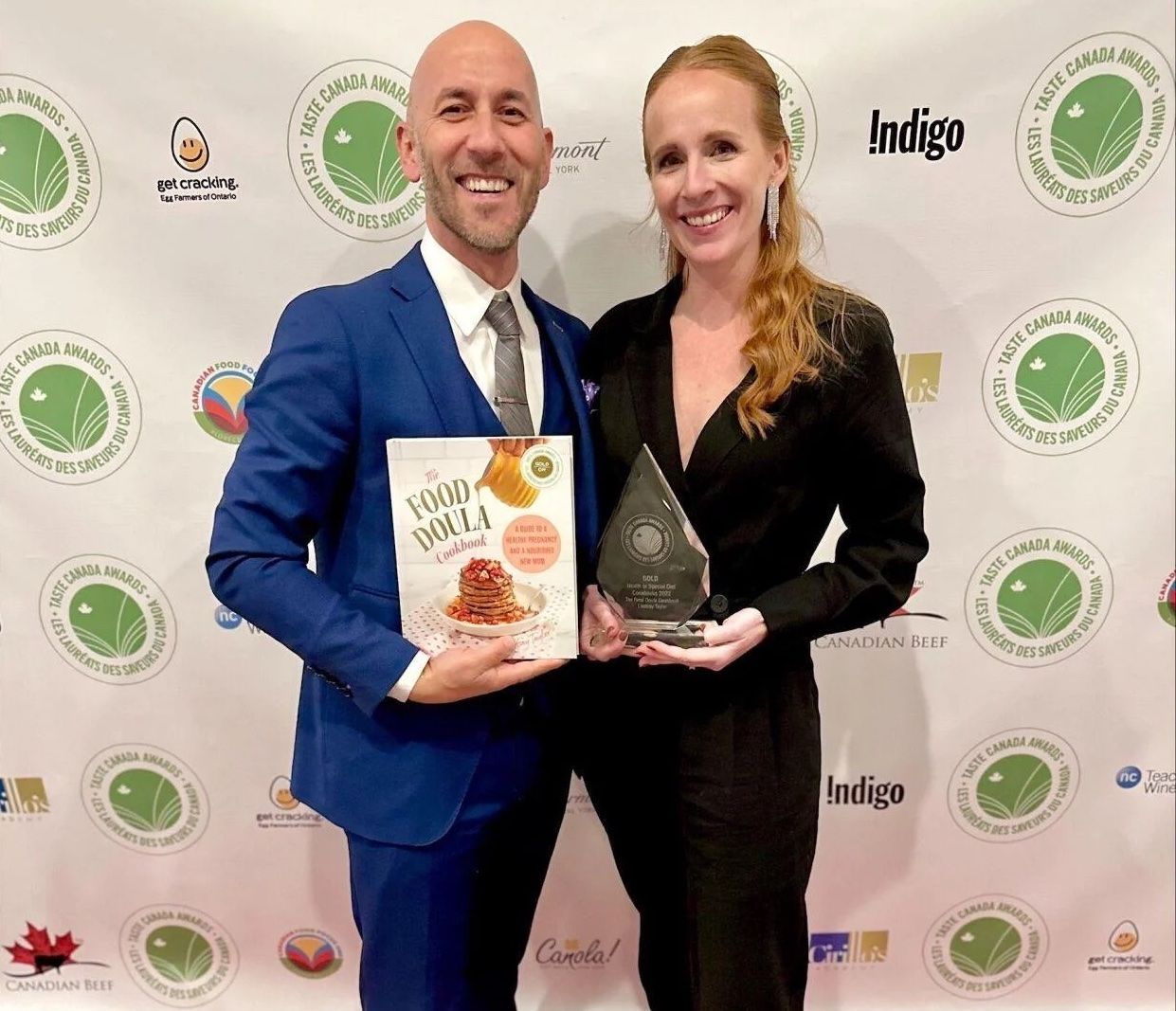 To learn more about Lindsay Taylor and the Food Doula, follow her on Instagram.