These homemade Nacho Cheese Doritos are...
Dairy-Free
Egg-Free
Gluten-Free
Nut-Free
Pescatarian
Soy-Free
Sugar-Free
Vegan
Vegetarian
Low-Glycemic
Click here to add Nacho Cheese Doritos to your client's meal plan.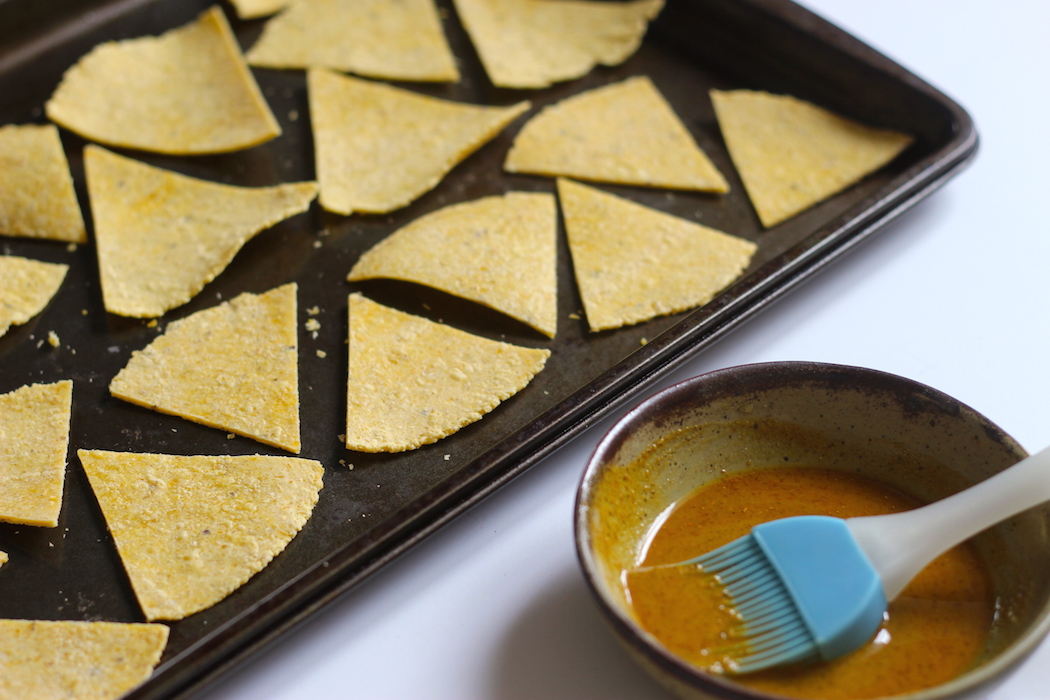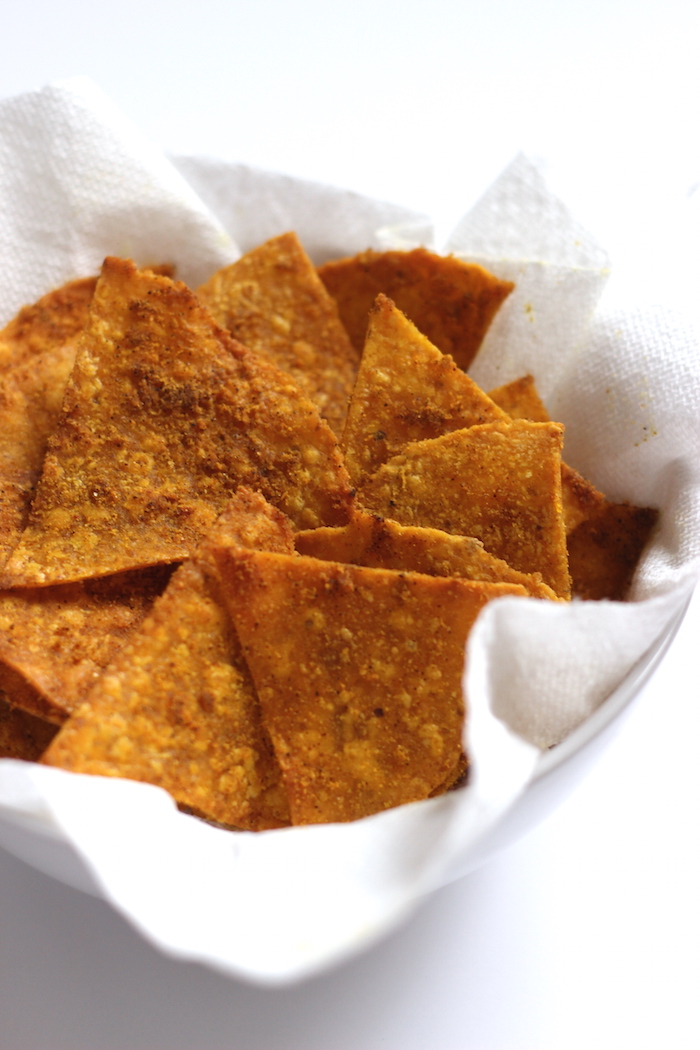 Homemade Nacho Cheese Doritos
Servings: 4
Time: 30 minutes
Ingredients:
6 6-inch corn tortillas (preferably organic, sprouted corn)
¼ cup nutritional yeast
1 teaspoon chilli powder
1 teaspoon sea salt
¼ teaspoon turmeric
½ teaspoon garlic powder
½ teaspoon onion powder
½ teaspoon smoked paprika
¼ cup avocado oil (or melted coconut oil)
Directions:
Preheat your oven to 400F.
Stack the tortillas and slice them into 6 small triangle-shaped chips using a large knife.
In a coffee grinder or small blender, add the nutritional yeast, chilli powder, sea salt, turmeric, garlic powder, onion powder, and smoked paprika. Grind into a fine powder. Transfer the ground spices to a bowl and stir in oil to create a thin paste.
Brush each side of the chips with some of the paste. Lay them in a single layer on a baking sheet.
Bake for 3 to 4 minutes per side, until the chips are slightly browned and feel crispy. This should take 6 to 8 minutes. Watch them closely so they don't burn. (Note: They will crisp up further as they cool.)
Remove from oven, transfer to a paper towel and cool for 10-15 minutes before eating. Enjoy!
Storage: The chips are best fresh, but can be stored in an airtight container on the counter for 1 to 2 days.
Blender Tip: If you are using a regular-sized blender to make the seasoning, make a double or triple batch. This way, it will grind more evenly. You can store the leftover seasoning in a spice jar.
These homemade "Doritos" are totally vegan, totally delicious, and use just a handful of healthy ingredients. Try them out and taste the nostalgia!