Attention all #PSL lovers worldwide: What if I told you the infamous Pumpkin Spice Latte can be made at home? That there's a healthy version that is just as heart-warming, delicious and frothy?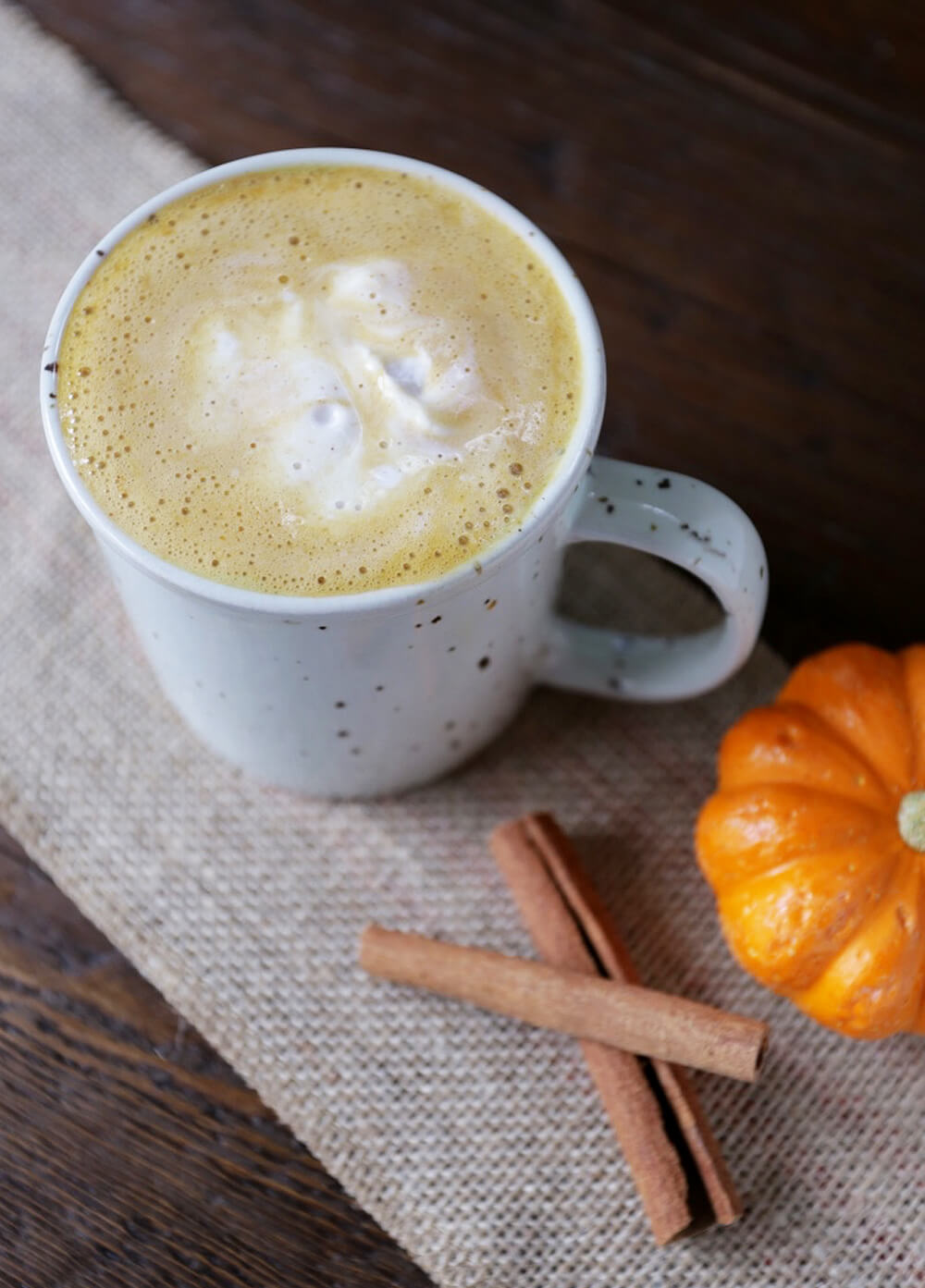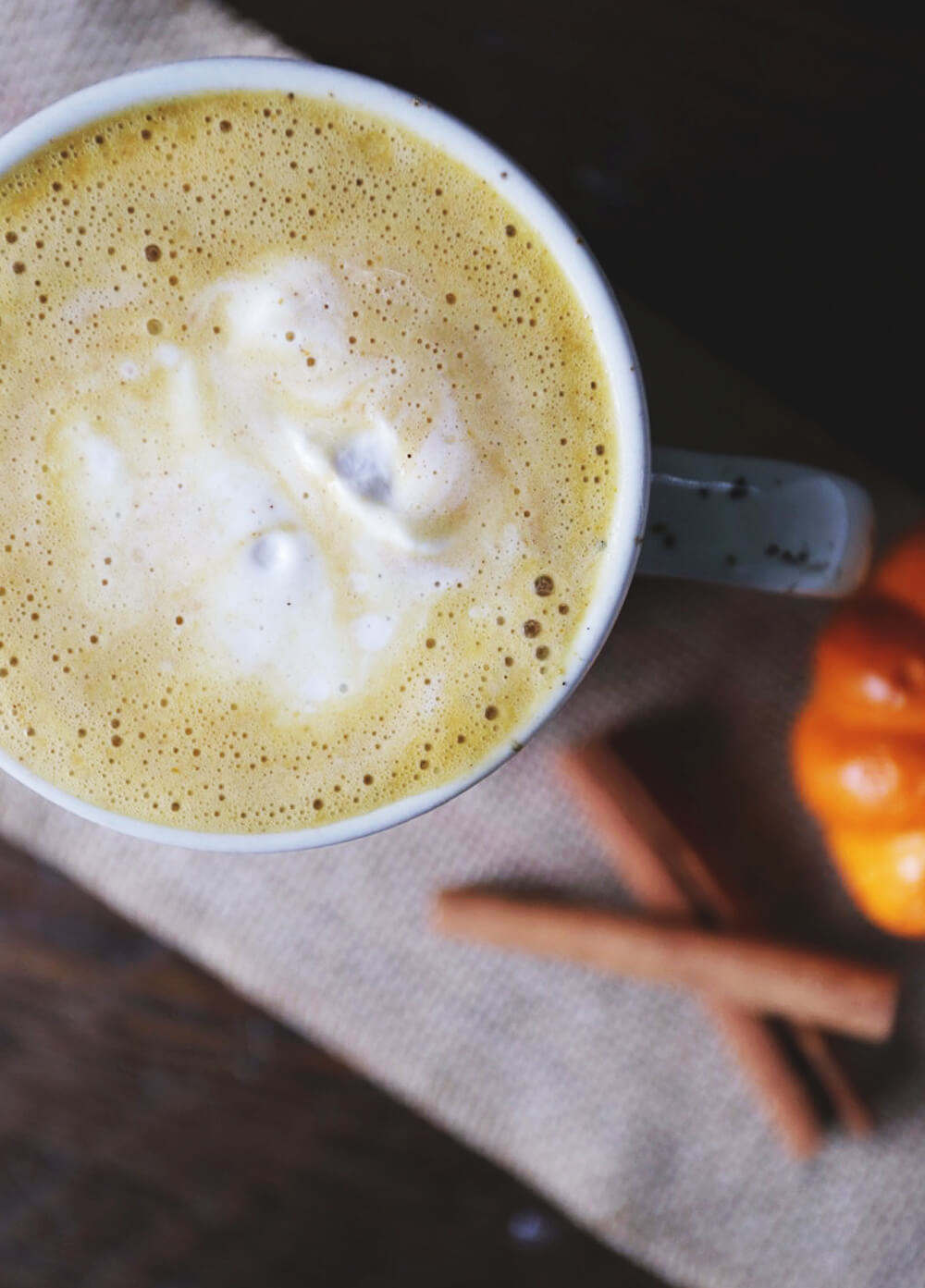 This Pumpkin Spice Latte recipe comes together in 10 minutes using 6 simple ingredients, most of which you probably have at home. No artificial flavours hiding in pumpkin syrup here!
It is...
Dairy-free
Egg-free
Soy-free
Vegan
Don't worry, your clients won't need a fancy espresso machine or electric milk frother either. All the major equipment they need is:
A saucepan
Whisk
Blender* (see Suggestions below if you don't own a blender)
So help your clients save some money this season. From our kitchen to theirs, we hope they enjoy this naturally-sweetened, dairy-free, Healthy Pumpkin Spice Latte.
Click here to add this recipe to your client's meal plan.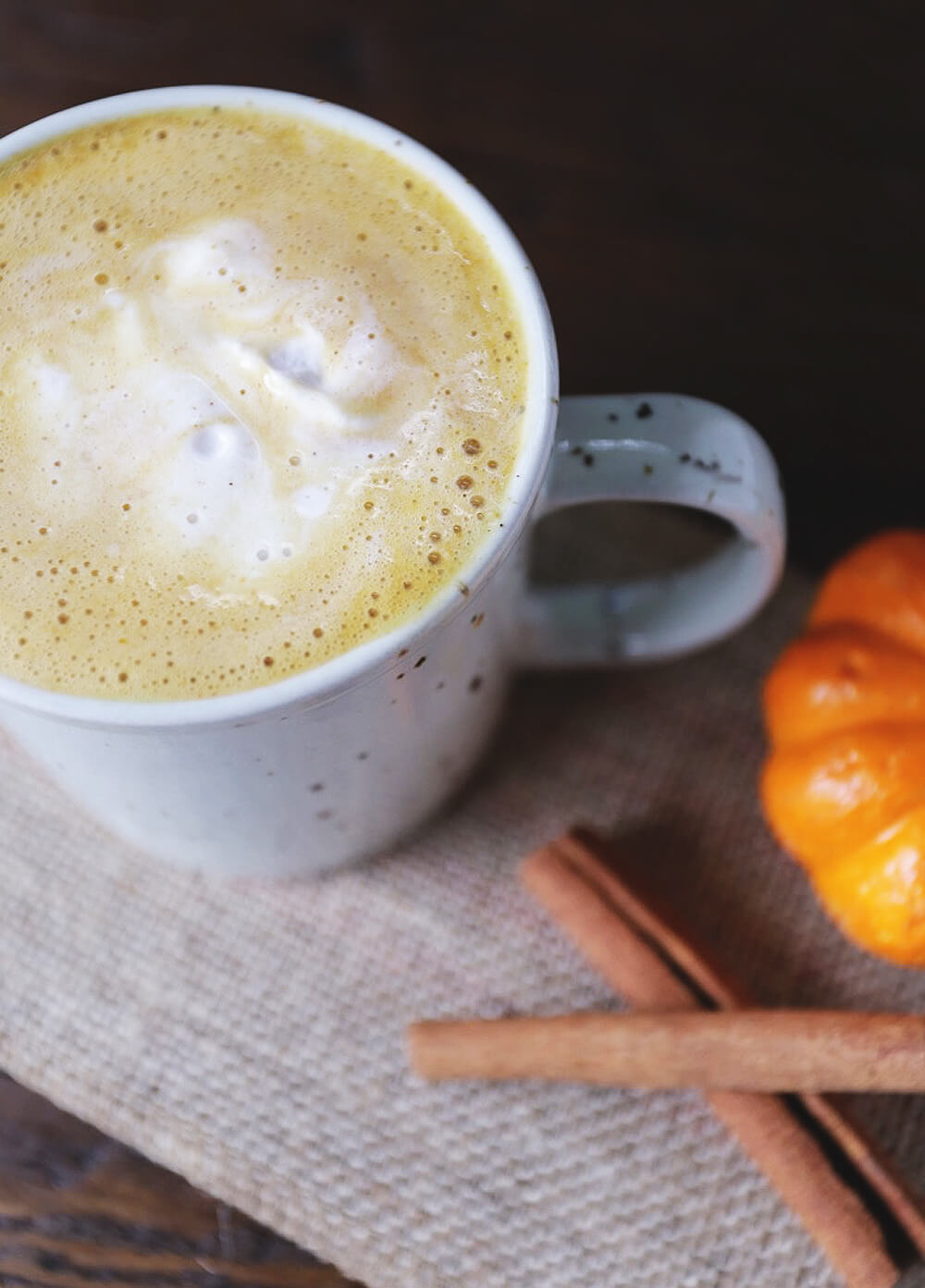 Healthy Pumpkin Spice Latte
Serves: 1
Time: 10 minutes
Ingredients:
1/2 cup Organic Coffee
2 tbsps Pureed Pumpkin
1.5 tbsps Maple Syrup
1/2 tsp Pumpkin Pie Spice
3/4 cup Unsweetened Almond Milk
1/2 tsp Vanilla Extract
Directions:
Brew your coffee and set aside.
In a saucepan over medium heat, stir the pumpkin, maple syrup and pumpkin pie spice until combined. Slowly whisk in almond milk. Bring mixture to a low simmer, stirring occasionally and remove from heat. Stir in vanilla extract.
Transfer milk mixture to a blender and pulse several times until foamy and frothy. (You can also use a hand-held immersion blender instead.)
Add milk mixture to your hot coffee. You may want to use a spoon to gently hold back the frothy top layer while pouring. Top your latte with this remaining froth.
Top with a dollop of homemade organic whipped cream or coconut whipped cream (optional) and sprinkle with additional pumpkin pie spice. Enjoy!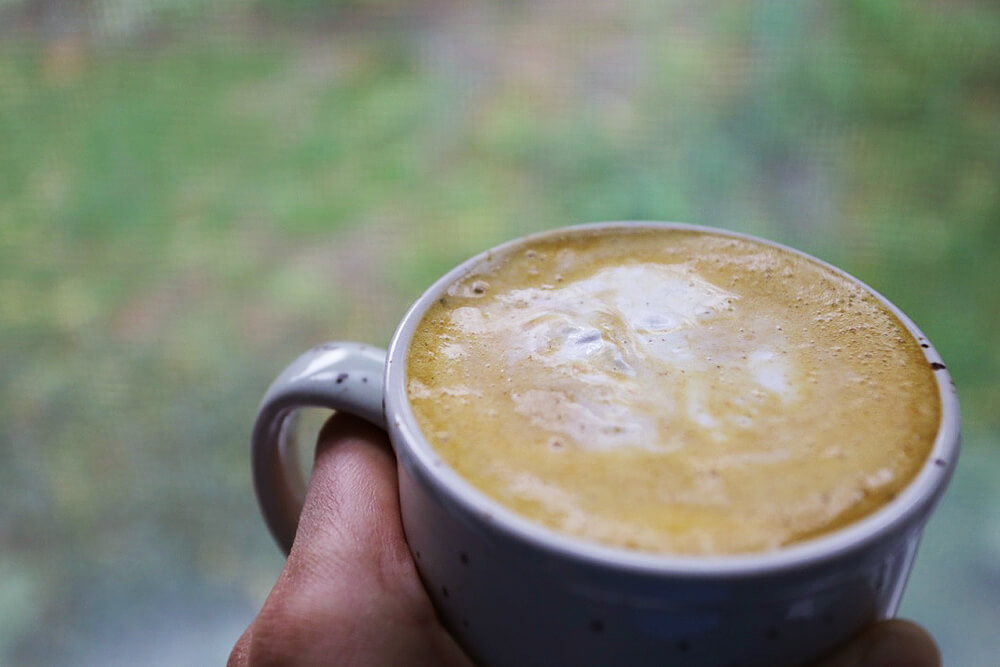 Suggestions:
No Almond Milk - Use coconut milk instead
No Blender - Whisk vigorously by hand when the milk mixture starts to simmer on the stove. FYI, this won't create the same froth as a blender or immersion blender but still tasty!
Pumpkin Lover - Add an extra 1 tbsp of pureed pumpkin per serving
Homemade Pumpkin Pie Spice - Mix 1/4 cup ground cinnamon, 4 tsp ground nutmeg, 4 tsp ground ginger and 1 tbsp ground allspice. Store in an air-tight container.
Make it Decaf - Replace coffee with additional almond milk