Do you have a client who loves curries in roti? Then this is the perfect recipe to add to their next meal plan. It's dairy-free, gluten-free, vegan and pretty darn tasty.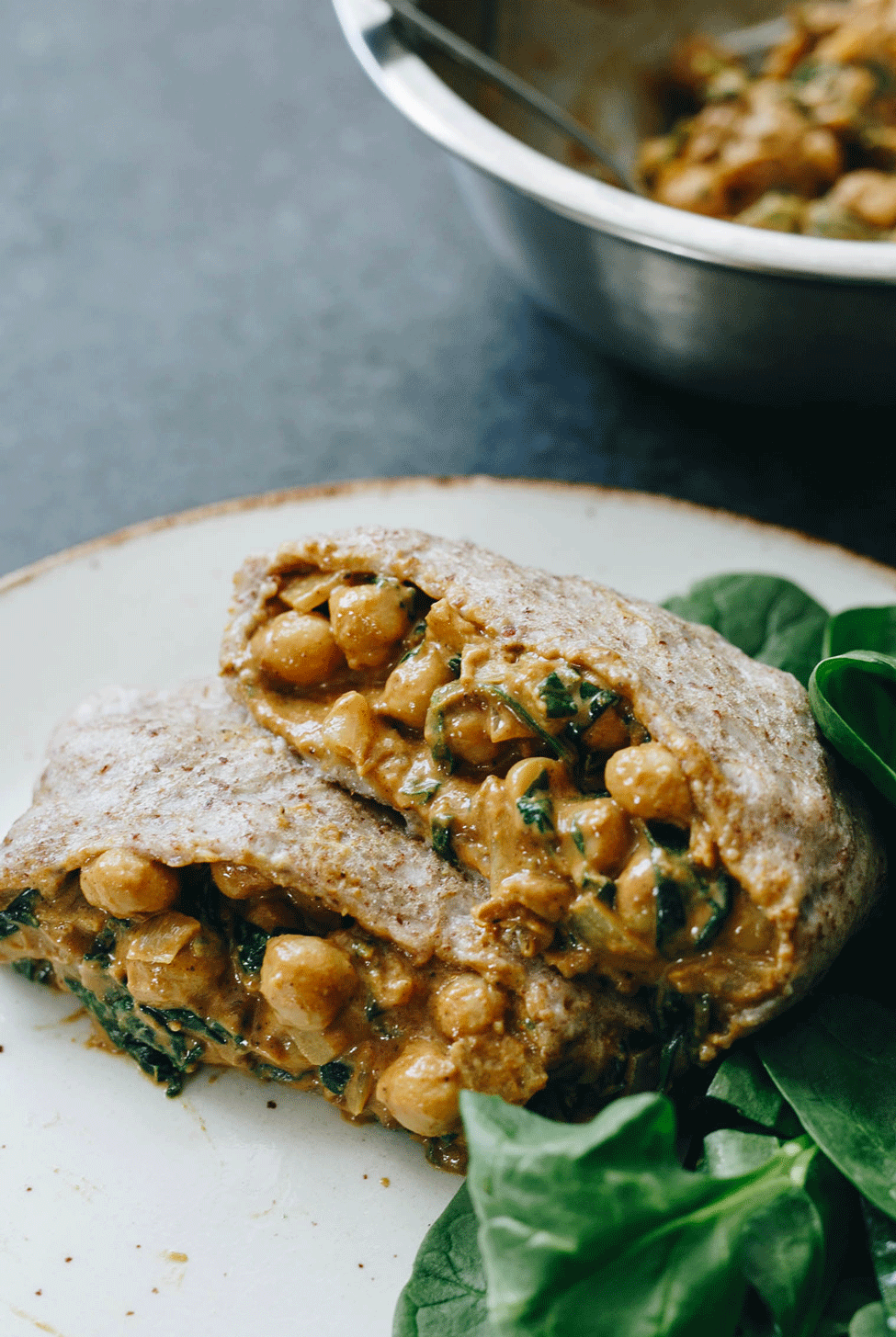 First, let's talk about this chickpea and spinach filling. It's slightly thicker than a curry to help hold its shape in the roti, but if you add a little extra coconut milk (or water or broth) then you've suddenly also got the perfect match for naan or rice. So good.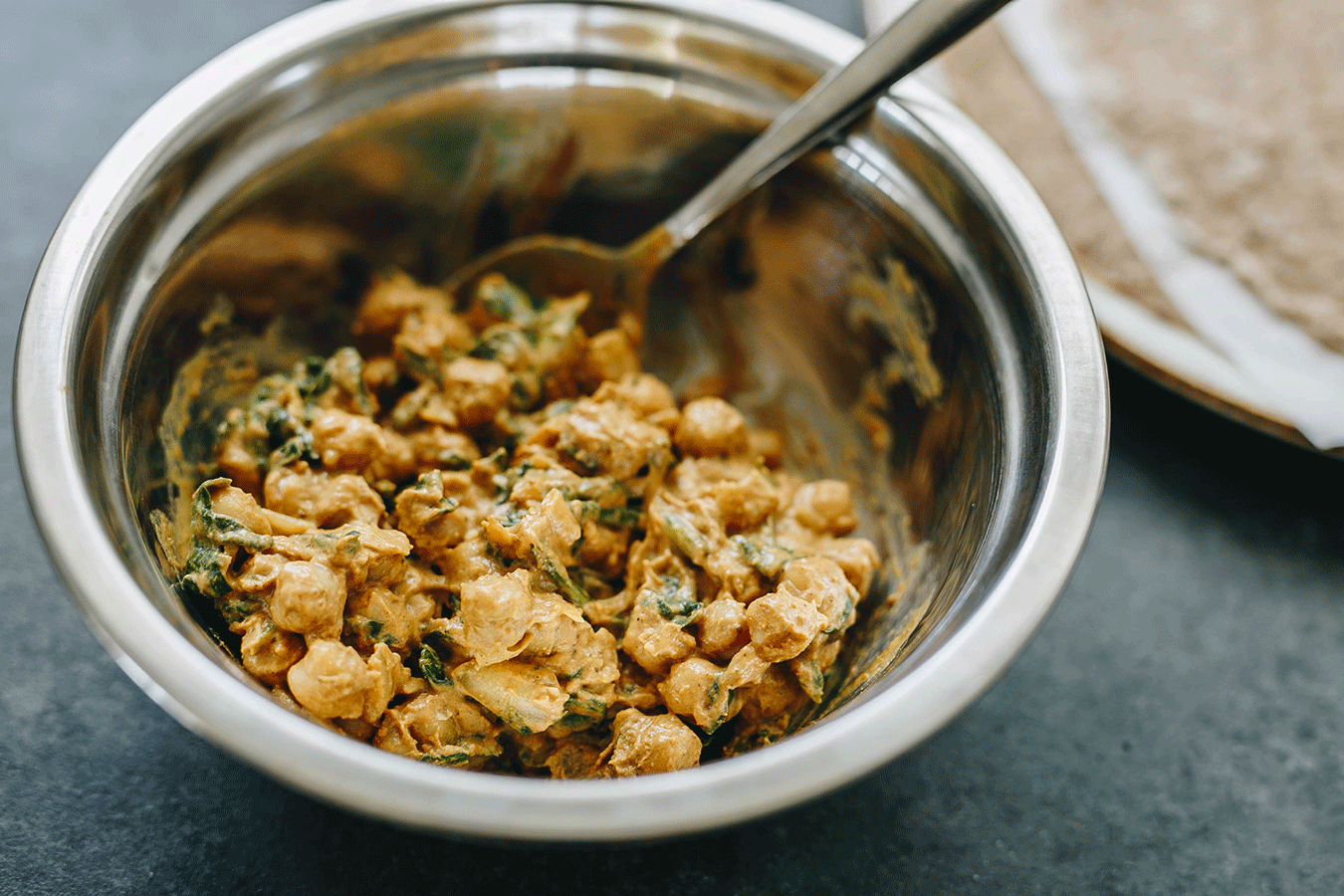 The "roti" is made of just 4 ingredients: ground flax, tapioca flour, coconut milk and water, that are just whisked together and spread onto a hot pan for about two to three minutes each side.
The tapioca flour allows the roti to maintain a loose, pliant structure that is perfect for wrapping. It does become a bit gooey though so be careful when flipping that it doesn't fold onto itself and stick together. Parchment paper works well if you need to stack them.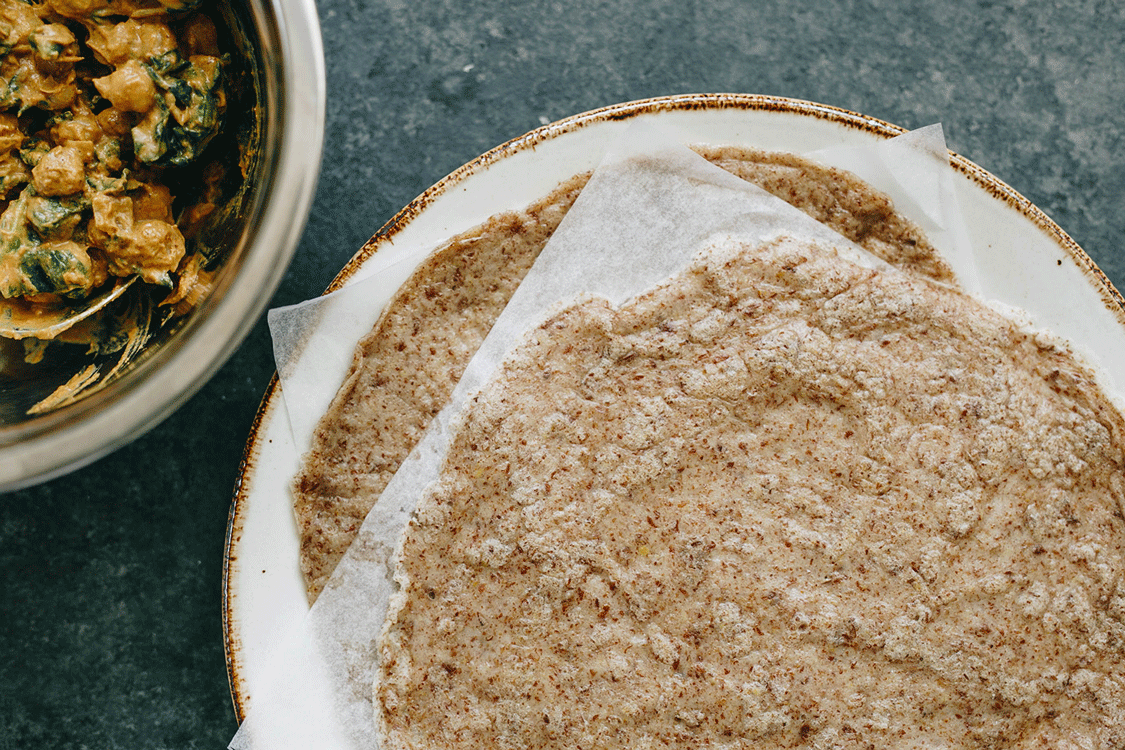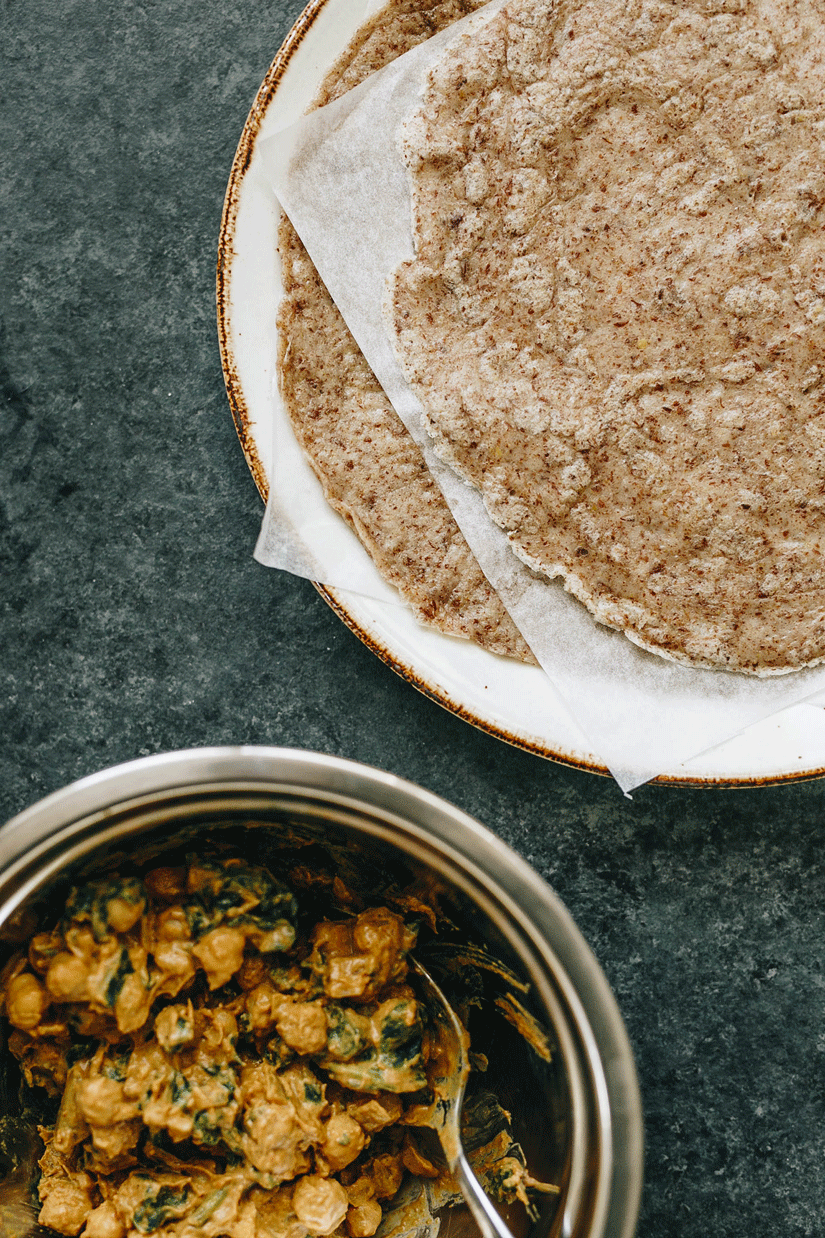 Scoop the chickpea and spinach into your roti, fold in the sides, then the top and bottom, and voila!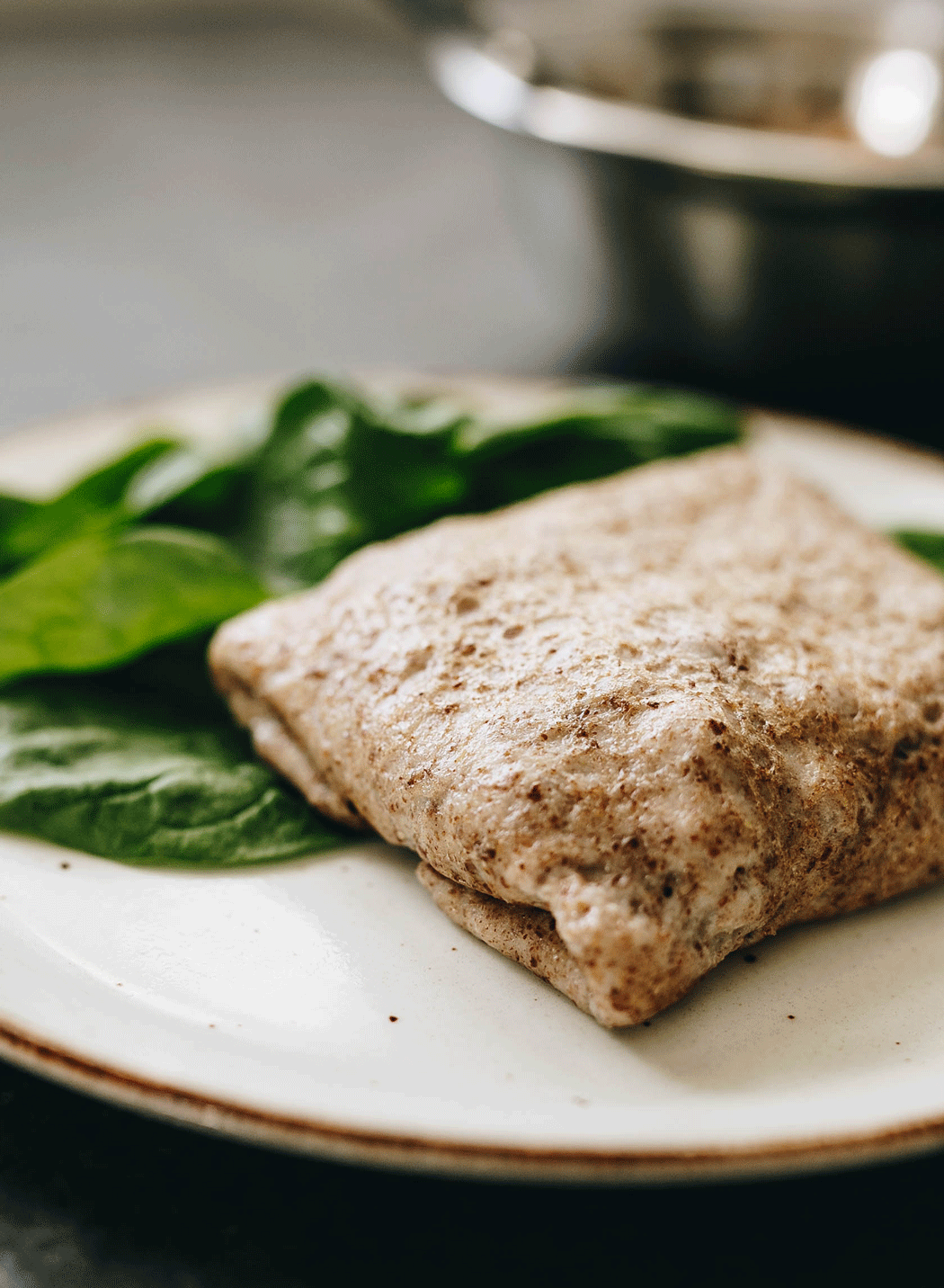 Healthy Chickpea & Spinach Roti
Servings: 2
Time: 30 minutes
Ingredients:
2 tbsps Coconut Oil (divided)
1 Onion (diced)
2 Garlic (cloves, minced)
2 tbsps Tomato Paste
1 tsp Cumin
1.5 tsps Curry Powder
1 tsp Garam Masala
1/2 tsp Sea Salt
1 cup Organic Coconut Milk (divided)
2 cups Spinach
2 cups Chickpeas (cooked)
1/2 cup Ground Flax Seed
1/2 cup Tapioca Flour
1/4 cup Water
Directions:
Heat half the coconut oil in a large skillet over medium heat. Saute your onion and garlic until soft. Stir in tomato paste, cumin, curry powder, garam masala and sea salt.
Stir in half the coconut milk, spinach and chickpeas. Cook until spinach has wilted.
Now make your roti. Whisk together the ground flax, tapioca, remaining coconut milk and water.
Heat the remaining coconut oil in a large skillet over medium heat. Pour the roti batter (about 3/4 cup per roti) and spread evenly into a thin layer using the back of a spoon. Cook for about 2-3 minutes each side. (Note: the batter is sticky so be careful when flipping!)
Place each roti on a plate and scoop the chickpea and spinach mixture into the middle. Fold in the sides, then the top and bottom. Enjoy!
Notes:
Make it Spicy - Add chili powder to taste.
Skip the Roti - Serve the chickpea and spinach with naan, rice or cauliflower rice instead.