Attracting new clients is crucial to the success of your business. But the reality is, getting new clients can be tough - especially when you are focused on helping your current clients achieve their health and wellness goals. The good news is that with the right strategies in place, you can set up a well-oiled client-attracting machine.
To bring you the most simple and effective tactics to attract new clients, we called in three extremely knowledgeable dietitian business coaches to share their best tips.
Krista Kolodziejzyk is the founder of Dietitian Success Center, an online learning platform designed to make it easier for dietitians and dietetic students to build their confidence and expertise in nutrition and entrepreneurship.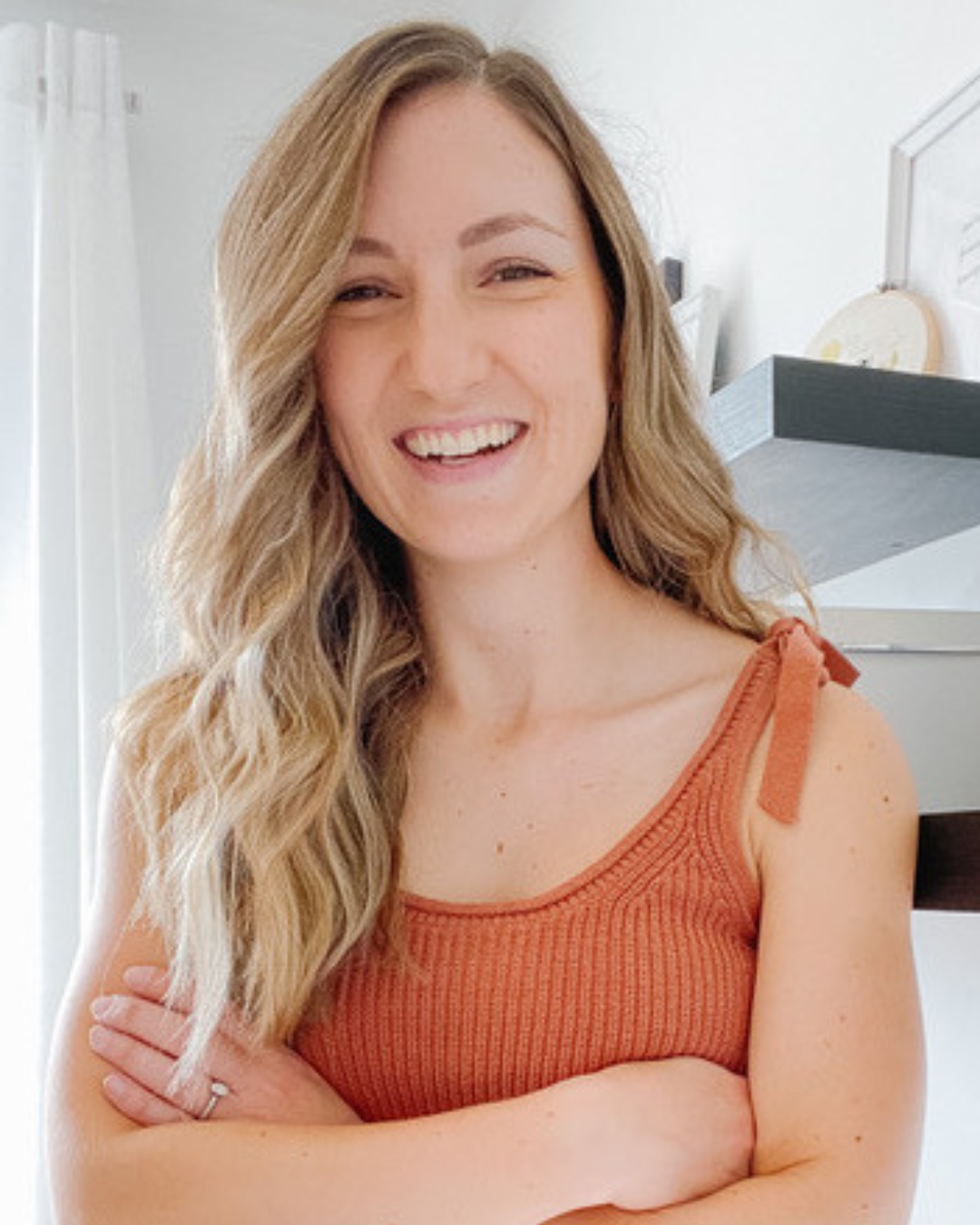 Laura Schoenfeld founded the Nutrition Business Accelerator program to help nutrition entrepreneurs start, grow, and scale their online nutrition businesses.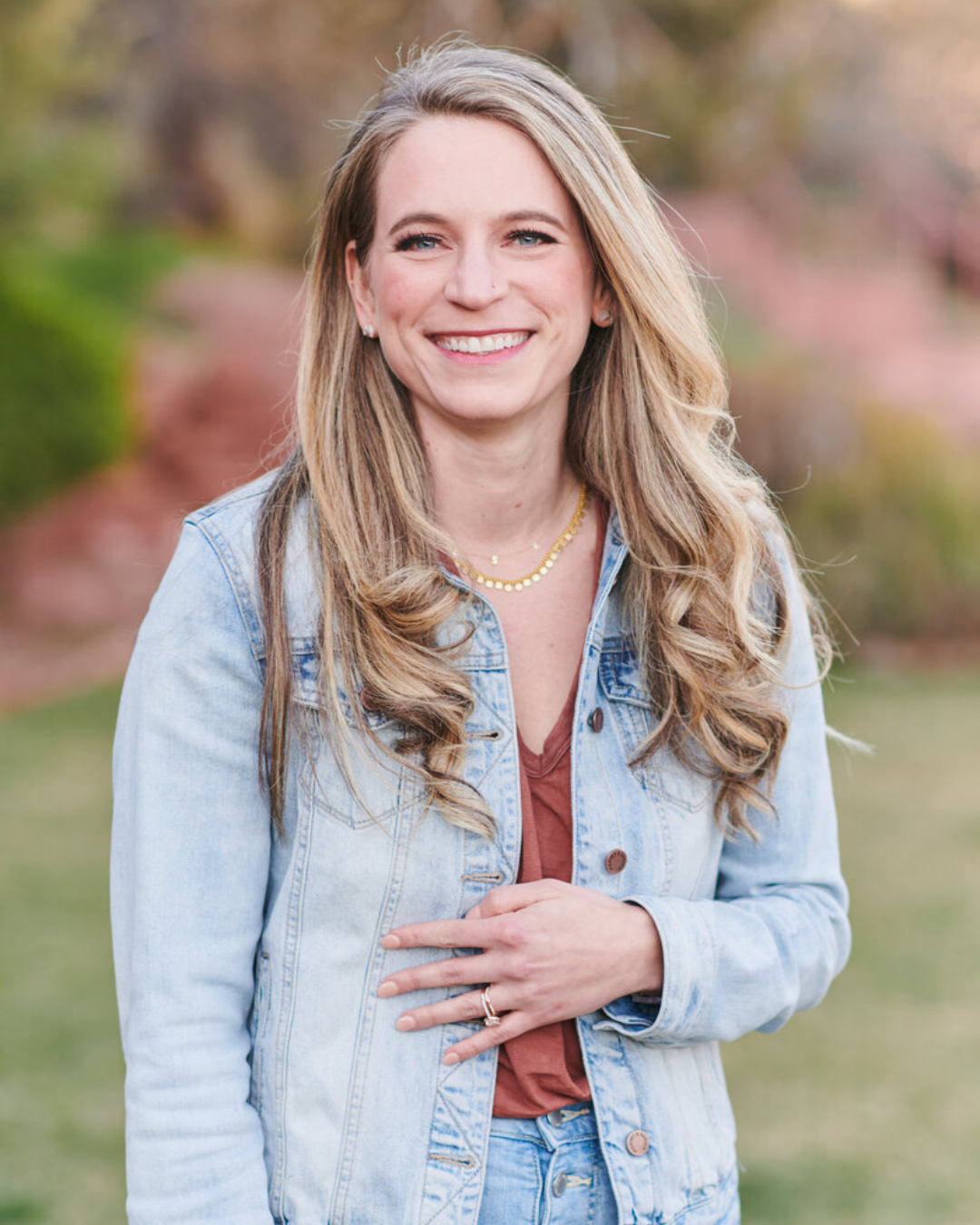 Brianna Fear-Keen, founder of The Ambitious Dietitian equips dietitians with support, resources, and mentoring to thrive.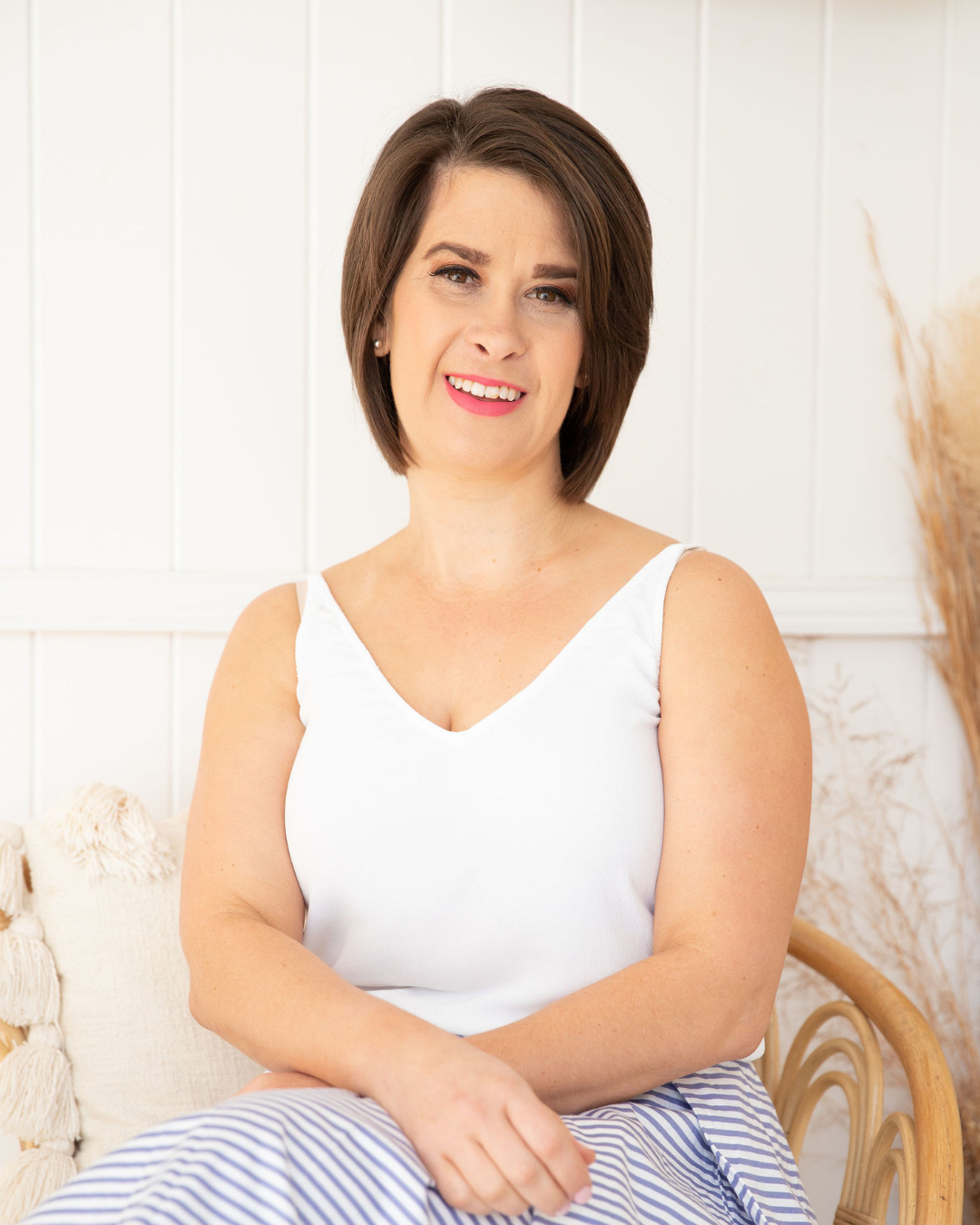 We sat down with each of these dietitian business coaches to chat about effective methods to attract new clients. Let's dive into their insights:
1. Ensure you've nailed the basics.
Even the most powerful client-attracting tactics won't work if you haven't first nailed the basics to set yourself up for success. Here are the key things you must have in place to effectively attract clients.
A clear niche and brand messaging.
All three experts agree that you need to select a niche so your brand messaging is clear to demonstrate who you help, what problems you solve, and the outcomes people can achieve when working with you. It is no longer enough to just have credentials or put out helpful content.
"You must be able to demonstrate why someone should choose to spend their money with you versus someone else. This will also ensure that you do not have to compete on price because if someone is confident that you can help them, they are willing to spend more on your services. People are looking to buy solutions to their valuable problems, and the better you can build their trust in your solution, the more clients will choose you over other nutritionists." - Laura Schoenfeld
An understanding of your competition.
Brianna recommends checking out the competition to identify opportunities to differentiate yourself.
"Know who your competitors are, what they do, how they do it and fill in the gaps in your business. Work out what they aren't doing and go do that." - Brianna Fear-Keen
An understanding of your ideal clients and the platforms they use.
Before testing out every way to attract clients, you need to know your clients and learn both the online and physical spaces they frequent. Brianna says you can then use this to help guide your marketing.
"The more you know about your client, the easier it will be to find them and if you know where to find them, you'll be able to connect with them and start their journey with you by entering your sales funnels." - Brianna Fear-Keen
2. Build an online presence.
Establishing a professional online presence allows you to reach a wider audience and offer them convenient access to information and booking options.
Krista encourages dietitians to put themselves into the content they share online. Telling your personal story can attract new clients by demonstrating your expertise, humanizing your brand, and showcasing your passion for nutrition.
"It's not the fact that the way that you talk about vitamin D-rich foods is different from how another dietitian does. It's about how you put your own perspective on that, the foods that you personally incorporate into your day-to-day life. What you look for in a supplement when it comes to vitamin D. That is really the differentiation factor." - Krista Kolodziejzyk
Brianna resonates with this as well and says that yes, you need to provide value in your content but you also need to show your personality.
"This includes being you, not being 100% curated, and showing people insights into your personality and your life, not just the food you eat. People want to see, learn from, and work with real people so show your audience you are a real person." - Brianna Fear-Keen
As you show up to provide valuable content online, Krista emphasizes that it's important to talk about your services and have a clear call to action. A clear call to action will tell potential clients what to do next, whether that is inviting them to your upcoming nutrition workshop or group nutrition program.
"We are so good at talking about nutrition but when it comes to talking about our services and selling ourselves, we tend to avoid it because we don't really know how to do it. People need to know that you provide nutrition services, are selling an online course or digital product, and are working with clients." - Krista Kolodziejzyk
3. Host an online masterclass, webinar or challenge.
Laura and Brianna recommend using live or pre-recorded video training to attract new clients. When done well, video training can very quickly turn a curious prospect into a paying customer. Laura has some tips to do this correctly.
"Rather than giving a ton of education, tips, and how-to's, your main goal should be to shift your audience's perspective and make the case for your methodology as being the best way to get the results they desire. Less information and more belief-shifting content will be much more effective for creating a training video or webinar that works." - Laura Schoenfeld
Brianna recommends hosting conversion events like a masterclass, webinar, challenge, or live training to regularly promote your products or services. This draws attention to your offers and she says it's proven to be effective in client attraction.
"It does not need to be a new product or service each time you launch, you can do a launch three to four times a year for the exact same product." - Brianna Fear-Keen
4. Host in-person events to build connections.
Krista has found that when she talks to dietitians who have successful practices, the common thread amongst all of them is that they've built community connections.
"It feels safer to stick with platforms like social media when it comes to marketing and trying to get clients, when in reality, sometimes the most effective methods are actually getting out there into the community and building trust and relationships with people." - Krista Kolodziejzyk
One way to build and grow community connections is to host in-person workshops and cooking classes for your target audience on a topic that is going to help to solve a problem for them.
"If you are a dietitian that works in the world of prenatal nutrition, partner with a women's health clinic to offer a workshop to their clients on prenatal nutrition. Think about the actual challenges that clients have with regard to prenatal nutrition and speak to this. Anytime you get the opportunity to position yourself as the professional that can provide value and help a client overcome challenges, they will want to work with you." - Krista Kolodziejzyk
The more people trust us, the more people know us, and that makes them more likely to work with us.
5. Build your email list with a lead magnet.
Having an online and in-person presence helps you stay top of mind for people but getting people to buy from you is often a long-term process.
As you post on social media or share content on your website or meet people in the community, you should move those leads onto your email list so you can build a long-term relationship. Krista says the main way to do this is through a lead magnet.
"You definitely have to have a lead magnet. It has to be something that's valuable for people to download in exchange for their email address, like a meal plan or recipe book that solves a problem for your target clients." - Krista Kolodziejzyk
Brianna knows that people don't just give away their email addresses for free so your lead magnet needs to solve a problem for the person right away. She suggests that when creating your lead magnet, you should pick a topic that is relevant to your business, that your audience searches for, and that they want help with right now.
"Teach/show them why and what they need to do, but not how, as working with you to do the how should be the next logical step." - Brianna Fear-Keen
Laura agrees that a niche-specific tool or worksheet you can share will encourage people to opt-in to your email list. And the next step is to show up consistently and continue to provide value.
"This could be a sample meal plan, a journaling worksheet, a checklist of some sort (such as a shopping guide), or anything that is a quick win for your ideal client. This can help you grow your audience quickly, and you can then invite them to a free training after they've gotten your initial free download too." - Laura Schoenfeld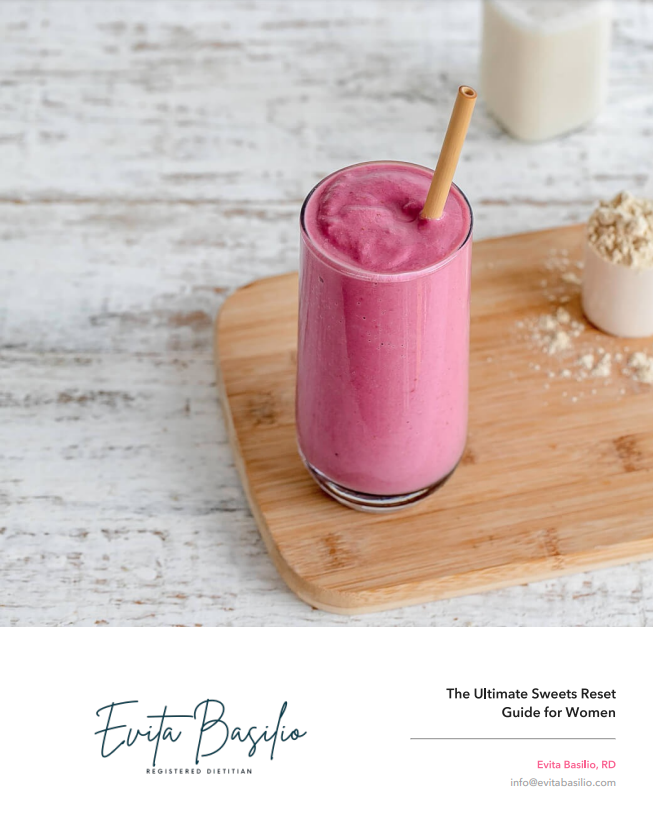 Once you have started to build your email list, it is important to stay in touch with your leads so you can nourish them and convert them into paying clients. One great way to do this is through a weekly newsletter.
Tip: Read Nutritionists: Here's How to Write an Awesome Weekly Newsletter That Converts.
6. Build a professional referral network.
Building a professional referral network is a powerful way to ensure a steady stream of new clients.
Your referral network can include other health and wellness professionals (such as medical doctors or personal trainers) and business owners who have a similar audience as you but offer a different service than you (such as fitness studios or food stores).
Provide your referral network with things like recipe cards that they can give to potential clients. The recipe should provide value to the potential client, solve a problem for them, and should contain your business details so they can get in touch.
Brianna works as a weight loss dietitian and also partners with businesses that have a product or service that focuses on weight loss. She has connected with businesses that do pantry makeovers, home organizers, mindset coaches, and life and spiritual coaches. She recommends using other people's audience to help build your own.
"This might mean doing Instagram and Facebook Lives in groups that are relevant to your audience or being a guest on a podcast. Writing blogs for other people has big benefits in terms of backlinks to your website and SEO." - Brianna Fear-Keen
7. Encourage client referrals.
When you provide a great service, clients will naturally tell their friends and family about it. Krista finds that word of mouth is an extremely effective marketing method because we trust the people that we know.
Create a client referral program that standardizes the way you invite and reward clients for sharing your services with others. By offering a formal referral program with clear and attractive rewards, you can increase the odds of your business getting word-of-mouth referrals.
Tip: Read A Consistent Flow of Clients for Your Nutrition Business Through Referrals.
---
The bottom line of your client-attraction methods is to move potential clients into your sales funnel and turn them into paying clients.
"You should see a direct return on your investment as long as you are doing it strategically, positioning yourself as someone with authority, who has expertise in this area and sharing how clients can work with you and what steps they need to take in order to start taking it to the next level with you." - Brianna Fear-Keen