We've got the perfect recipe to share with your clients heading into the chilly winter months. It involves 9 simple ingredients, only 10 minutes of prep and a whole lot of love.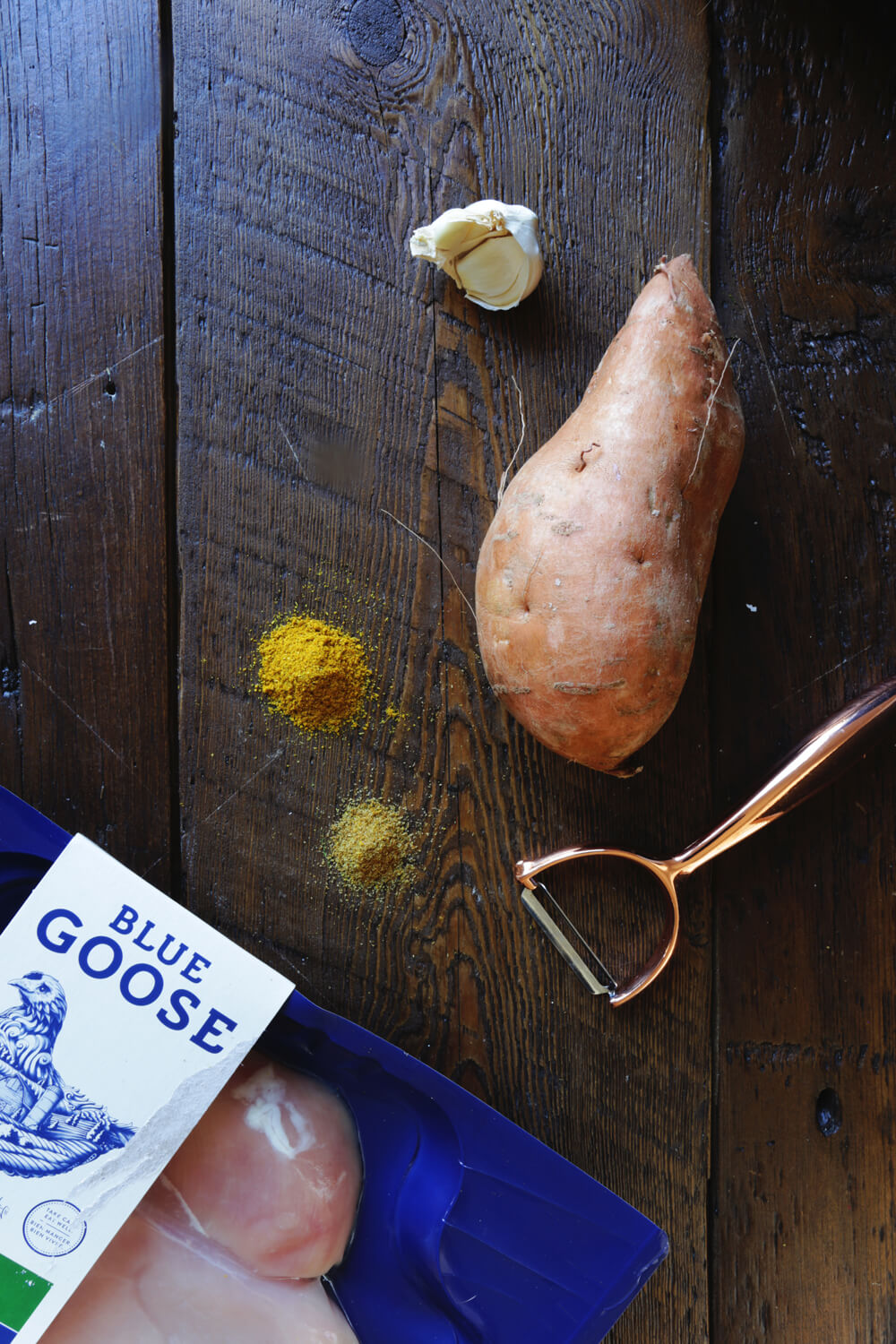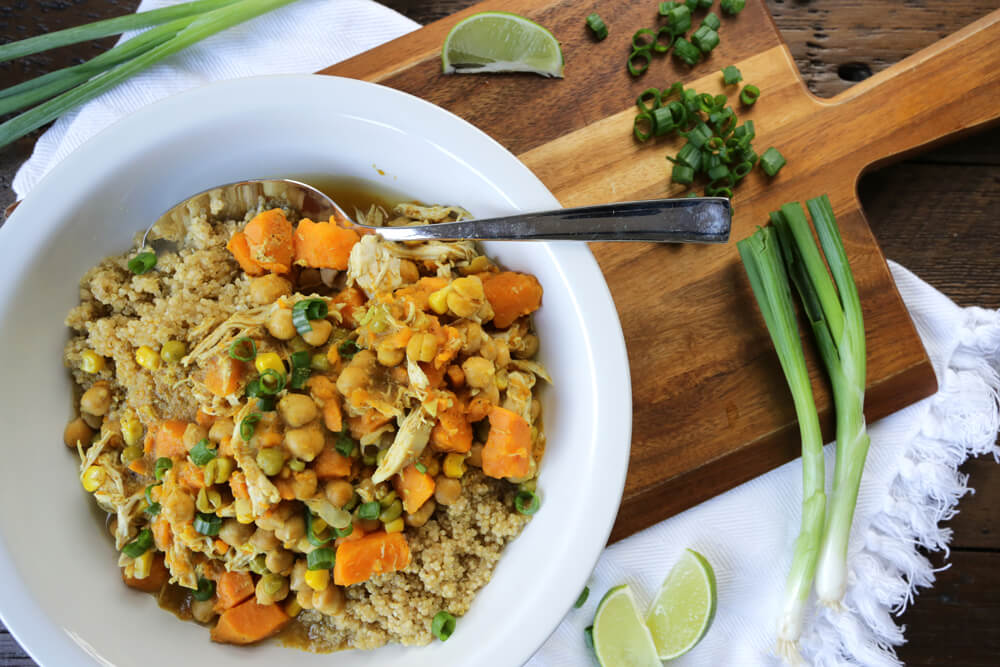 This recipe is:
Dairy-free
Gluten-free
Soy-free
Sugar-free
Low glycemic
Click here to add this recipe to your client's meal plan.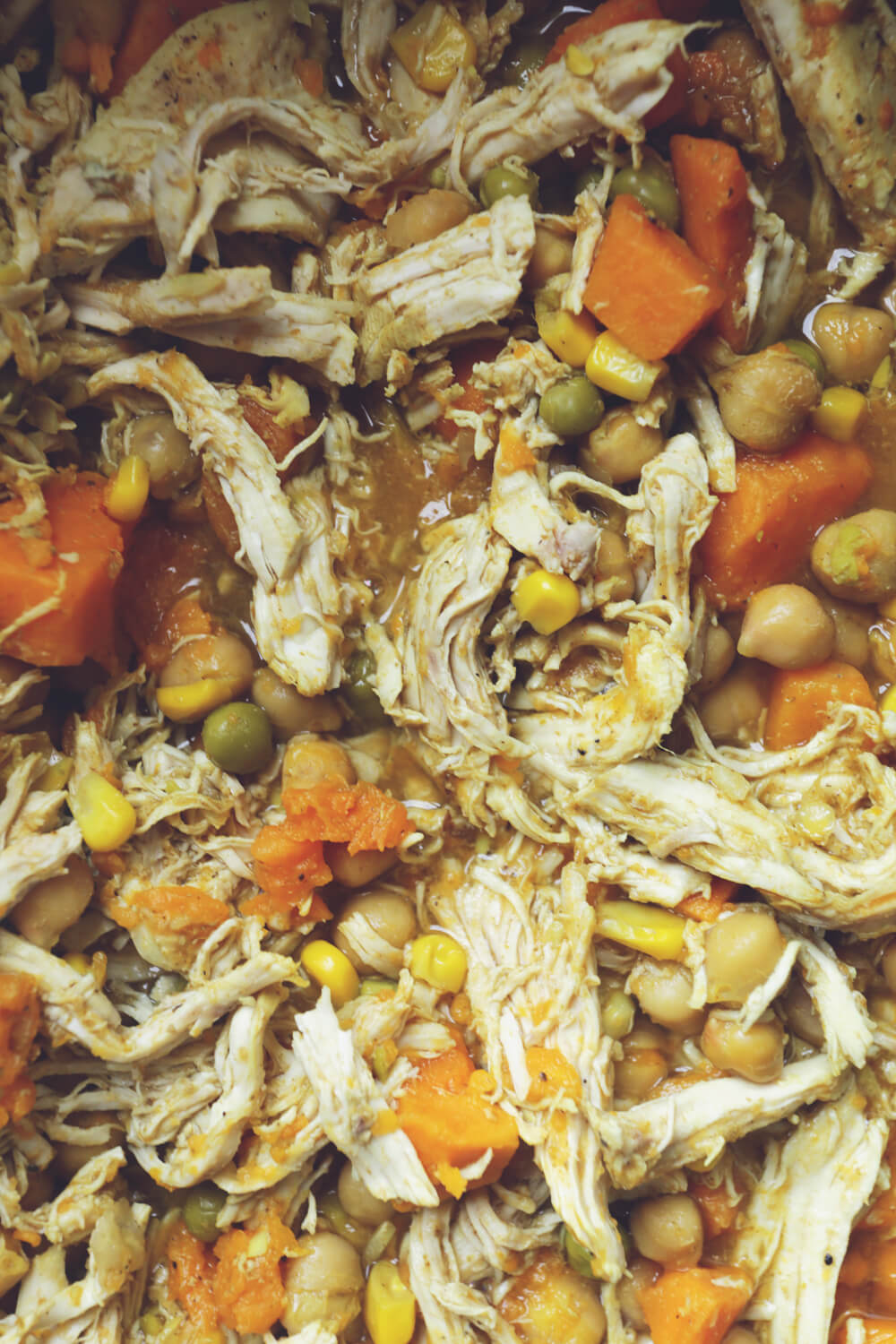 Curried Chicken Crock Pot Stew
Serves: 6
Times: 6 hours
Ingredients
1 Sweet Potato (large, diced)
1 can Chickpeas (drained and rinsed)
1/2 cup Frozen Corn
1/2 cup Frozen Peas
1 tsp Cumin (ground)
1 tbsp Curry Powder
2 Garlic (cloves, minced)
2 cups Organic Vegetable Broth (or any type of broth)
2 Chicken Breast
Directions:
Add all ingredients except chicken breasts to the crockpot and stir well to mix. Then lay chicken on top and season them generously with sea salt and pepper. Cover with lid and cook on low setting overnight or for 6 to 8 hours.
After 6 to 8 hours, remove the lid and lift the chicken out onto a plate. Use a fork to shred the chicken breasts and add them back to the crockpot. Stir well to mix and let sit for 15 minutes.
Serve the stew on it's own or over brown rice. Enjoy!
Suggestions:
More Carbs - Serve it over brown rice.
More Protein - Serve it over quinoa.
Vegan and Budget-Friendly - Skip the chicken breast and add an extra can of chickpeas, lentils or beans instead.
Turn it Into a Soup - Double up on the broth.
More Green Veggies - Right before serving, stir in a few cups of baby spinach or chopped kale just until wilted.