As a health or wellness professional attracting new clients can be tough. This is why it is so important to have an effective retention strategy in place to keep clients engaged for a longer period of time. This will result in better client satisfaction, more word-of-mouth referrals and overall growth in your business.
The good news is that crafting a retention strategy for your health or wellness business does not need to be complicated.
We sat down with three successful dietitians who spilled their client retention secrets with us. They shared extremely helpful details on how they retain clients for the long term, and today we are sharing it all. Let's dive in!
Retention Tip #1: Start with a discovery call.
An important part of retaining clients is ensuring they are signed up for the right service. This is why Registered Dietitian and Certified Personal Trainer, Alix Turoff, starts every client with a discovery call to assess their needs and match them to the right service and support.
"I assess on a case-by-case basis on a discovery call. The majority of people will go into the group program and then graduate to one-on-one coaching or into the alumni program."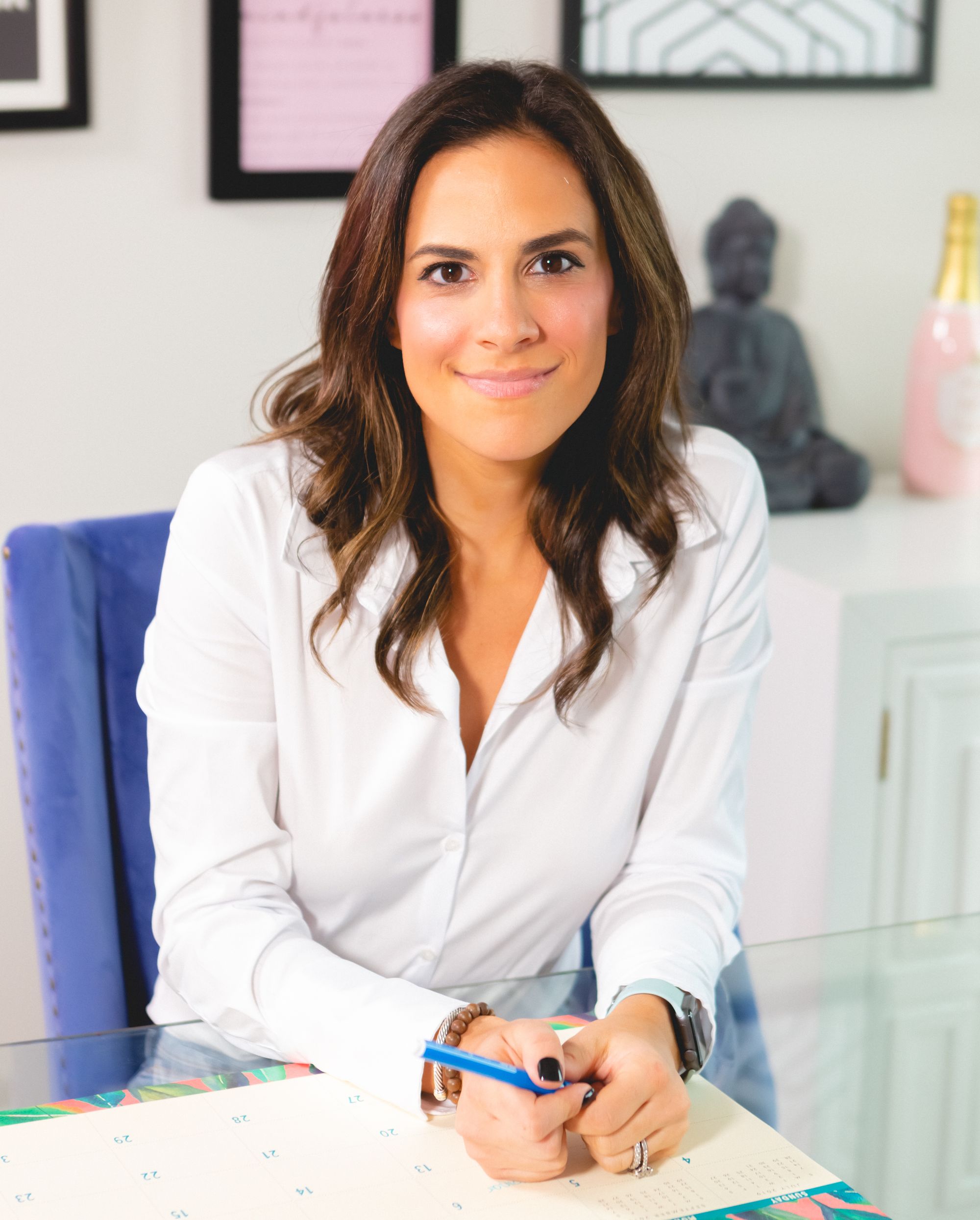 Retention Tip #2: Create a ladder of services that allow clients to progress.
The way you structure your services and offerings is very important for client retention. Alix has strategically created a range of services in her practice to allow clients to ascend through different offers as they need them. Her client's life cycle can be three months up to several years.
For example, Alix has a 12-week group coaching program called The Flexible Dieting Academy and once clients go through this program and learn the basics, Alix retains them as clients through one-on-one coaching. Alix finds that referring clients to one-on-one coaching after they complete the group program is a great progression as they can dive deeper into topics like mindset work and emotional eating.
Retention Tip #3: Offer a membership program.
Having a membership program can give clients a place to go after they finish working with you one-on-one for ongoing support and access to resources. Alix has a membership program which she calls the "Alumni Program". This is where she refers past one-on-one clients and it gives them access to recipes, meal plans, and bi-monthly group coaching calls.
"It's $49/month, so for many people, it's something that they keep. I've had people in that program for years and years. And while we might not get on the phone, it's a great way to keep in touch, and then they also have the option to purchase an add-on call because they've been a client with me in the past."
Retention Tip #4: Personalize your meal plans.
Offering personalized meal planning is another great way to keep clients engaged. Taking the guesswork out of nutritious eating and creating a meal plan designed specifically for your clients will keep them coming back for more.
Alix provides customized meal plans for all of her one-on-one and group program clients. Clients first complete a meal planning assessment which helps Alix learn their preferences, eating habits, and nutrition needs. She then uses That Clean Life to create a 7-day custom meal plan based on their preferences, calories, and macronutrient needs.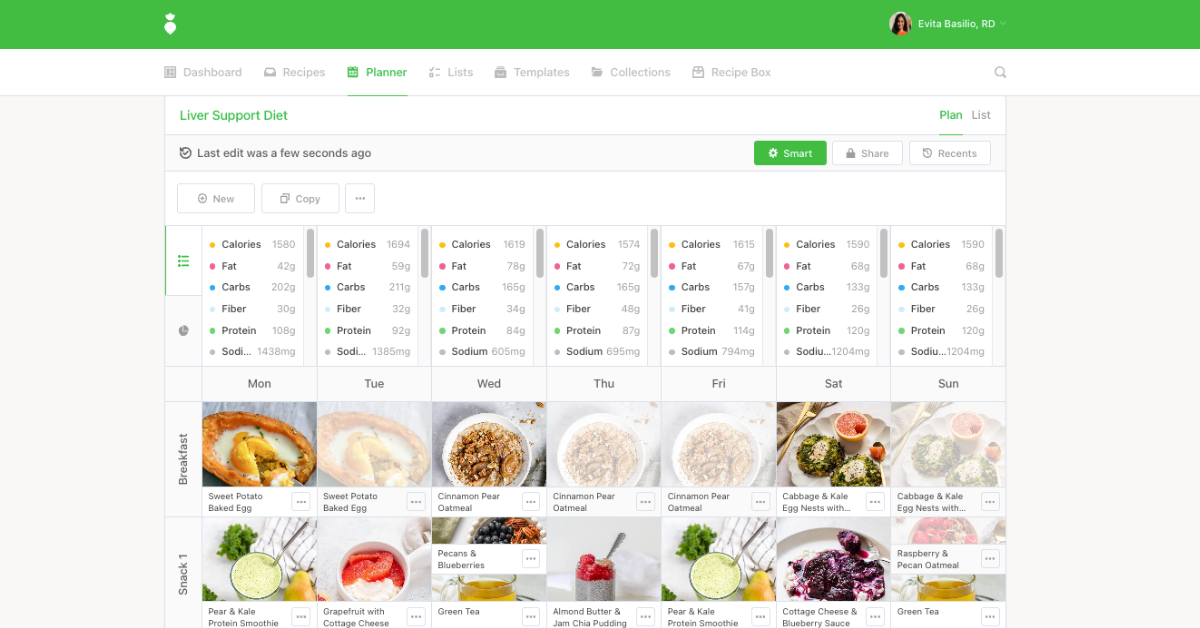 Retention Tip #5: Set small goals with your clients.
At the end of each of Alix's client sessions, she sends them a note with their goals for the week and links to resources to watch or work on through that week.
"If I'm talking about fiber with the client, I'll provide a video that I created on fiber, a list of high-fiber foods, and a list of recipes from That Clean Life that have more than 8 grams of fiber. I give them stuff to work on and keep them engaged after our session."
Retention Tip #6: Have clients keep a food journal with weekly check-ins.
Asking clients to keep a food journal is another way to keep them engaged and on track.
Alix's clients keep a food journal through their Practice Better client portal to stay on track. They fill in a check-in form every Sunday where they can attach their food journal, answer questions about their week, report their non-scale wins for the week and plans they have coming up in case they need help with restaurants or vacations, and work on goal setting.
Retention Tip #7: Check in often and make it easy for your clients to communicate with you.
Through Practice Better, clients have the ability to message their dietitian. Alix has a 24-hour response time and sets guidelines with clients around how to use this check-in feature.
"It's a place for clients to know they can have a question answered before their next session if they need something. Every client is different, some use it more than others, but it's available to them and they appreciate it."
Alix also offers two group coaching calls per month that are open to all clients. One is an open Q&A and the second is a workshop on a specific topic. These frequent touchpoints help keep Alix's clients motivated and improve client retention.
Retention Tip #8: Create a community around your business.
Rhyan Geiger is an experienced Registered Dietitian helping people transition to a vegan diet. Her retention strategy is to build and maintain deep relationships and offer highly personalized care in her one-on-one coaching packages. Client satisfaction and retention naturally come as a result.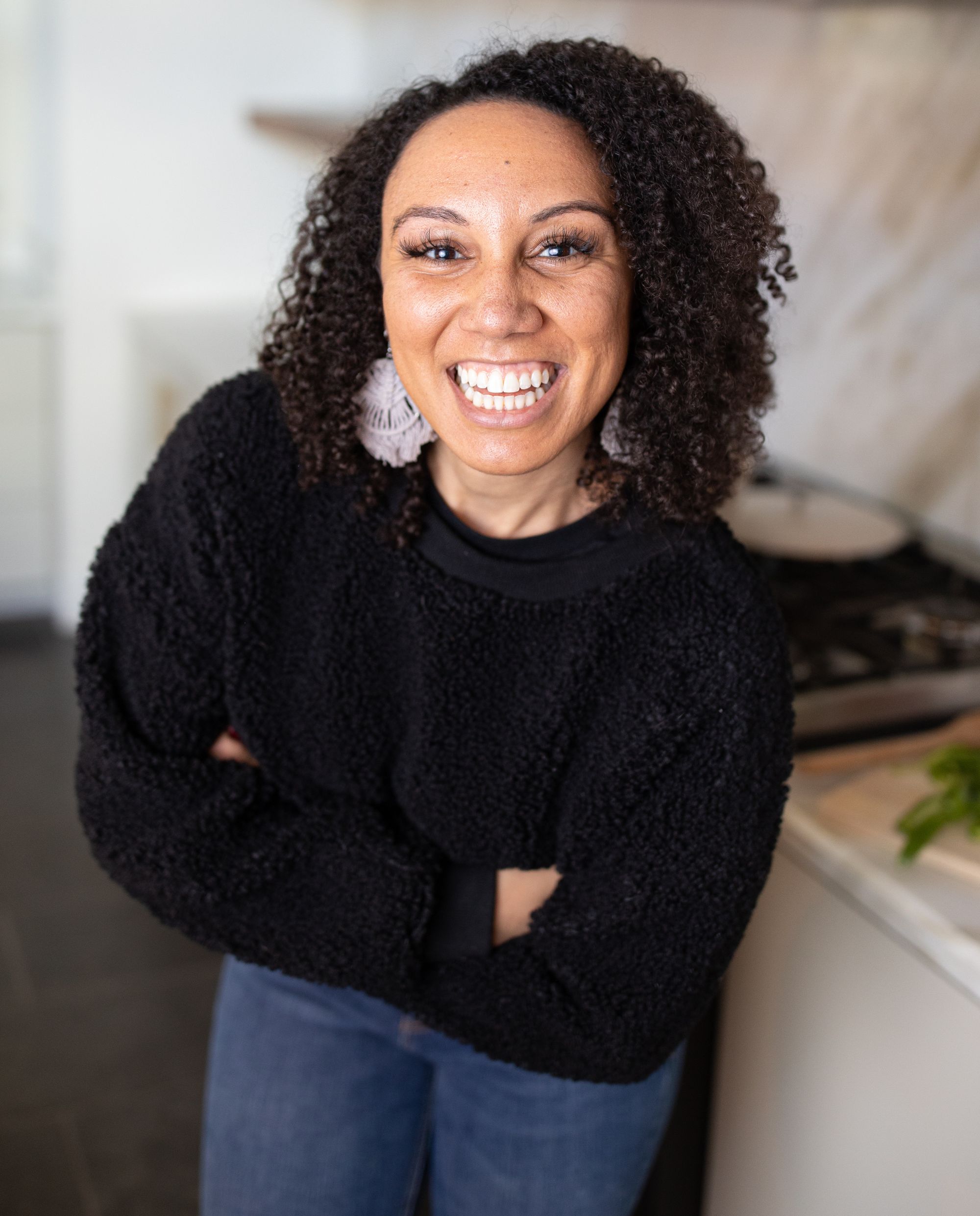 Rhyan took her own struggles from going vegan to create a close-knit client community that teaches vegans practical, science-based nutrition that makes them feel amazing and empowered. As she works with new clients, she gets to know them personally while understanding their nutrition concerns.
"It's more community-based where I really get to know the client and what's going on in their life, while still helping them with their nutrition, all the things that they have questions about or want to learn about. The retention just comes naturally with the way their care is so involved."
Retention Tip #9: Bundle nutrition consults.
For Rhyan's one-on-one coaching, she offers a three-month commitment at a minimum. The packages include a set number of consults and personalized nutrition planning if requested. When a client commits to a package upfront, they are committing to working with Rhyan for a longer period of time and are likely more invested in the process.
Retention Tip #10: Provide personalized recipe booklets.
Rhyan creates plant-based recipe booklets to help clients with their nutrition goals if requested. She uses the food journal and assessment form through Practice Better to understand what aspects of their diet her clients are struggling with and then provides recipes from That Clean Life based on this.
"If someone says they only have 15 minutes in the morning and need help figuring out some recipes, then I'll make a little recipe booklet for them and send that over. The recipe books look nice and it's a plus that I know these are good, tasty recipes."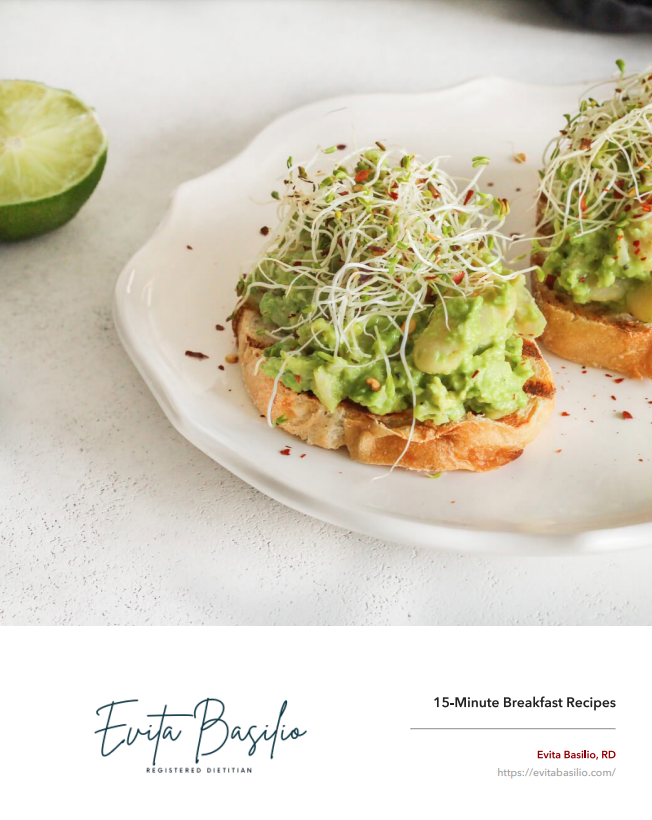 Retention Tip #11: Give your client a place to go when they complete your program.
The best way to improve a nutrition business requires getting honest feedback from clients.
Once a client is close to completing their three-month coaching package, Rhyan meets with them to discuss their wins and what they're still looking to accomplish. They can then opt to continue a coaching package for another three months, choose monthly visits, or a personalized package. This strategy boosts retention as clients don't feel stuck into nutrition coaching for a longer period of time and can lengthen their time with Rhyan as needed.
"I look at the features the individual client loved and then depending on that, I have a couple of different offerings. They can either continue their food journal and get monthly charges where I look through it and provide feedback or if they like the texting feature, they can continue access to that. I always suggest follow-up visits for three months to continue to work on the goals they've set."
Retention Tip #12: Offer highly personalized client care
Nishta Saxena is a Registered Dietitian and Child and Family Nutritionist with over 17 years of experience. Nishta offers both individual and bundled client consults. She has found that clients typically opt for a packaged deal which boosts client retention and satisfaction as they are more likely to see results. Providing highly individualized care plays a core part in their client's health journey and impacts both client retention and referral.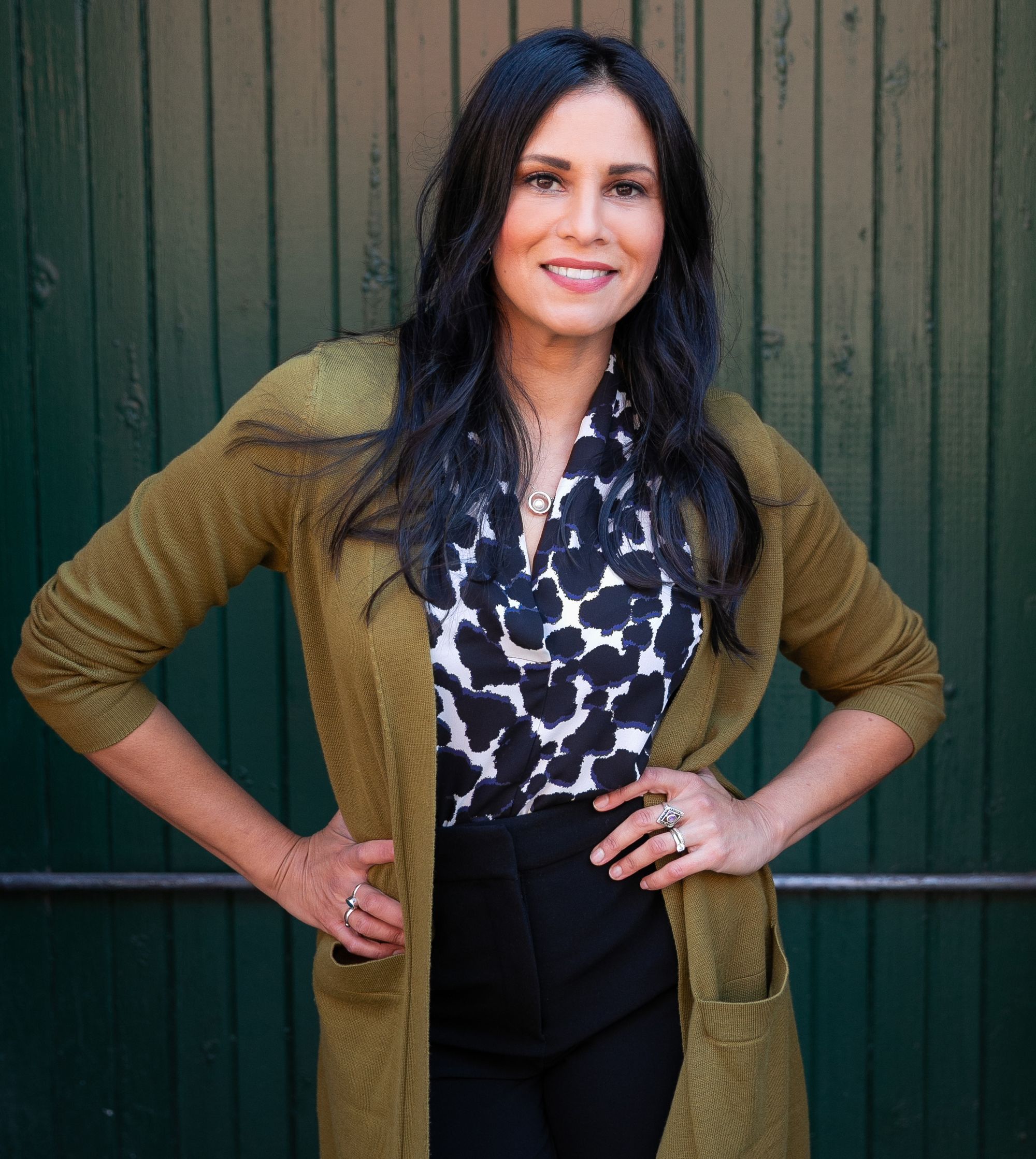 Retention Tip #13: Build a reputation and referral network.
Nishta's regular appearances on national TV segments help clients understand what a dietitian does and how she can help them with their nutrition struggles. They can see how she communicates and it positions her as an authority in the space.
The media work coupled with Nishta's excellent client care has helped her build a great reputation within the health and nutrition industry and a solid referral network. Word-of-mouth is one of the most effective marketing and client retention strategies.
"I didn't spend a dollar on marketing for 14 and a half years. What did I do? I do good work and I have good relationships. People see me on shows and want to work with me, individual clients refer me on Facebook groups, and I have referrals from doctors, midwives, school teachers, and parents in the community. It's all word of mouth. I have a solid reputation proven to help people."
---
As you can see, when it comes to retaining your clients, there is no shortage of strategies. Take inspiration from the strategies shared above to craft your own client retention strategy that will improve client loyalty, increase referrals and grow your business.
Thank you to our panel of dietitians for sharing their retention tips!