These oats are soaked in almond milk and chia seeds overnight for a thick and creamy, nutritious base. But the flavors are what leave you especially warm and fuzzy: vanilla, cinnamon, a dash of nutmeg and a little honey to sweeten the deal.
Your clients will love these overnight oats. And you'll love that they are dairy-free, egg-free, gluten-free and vegan.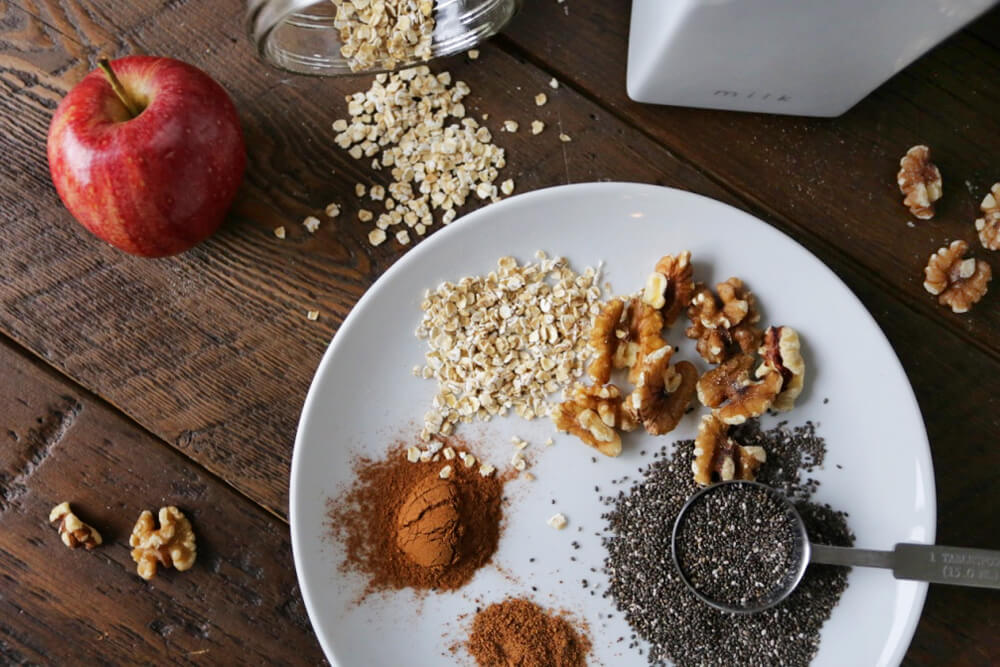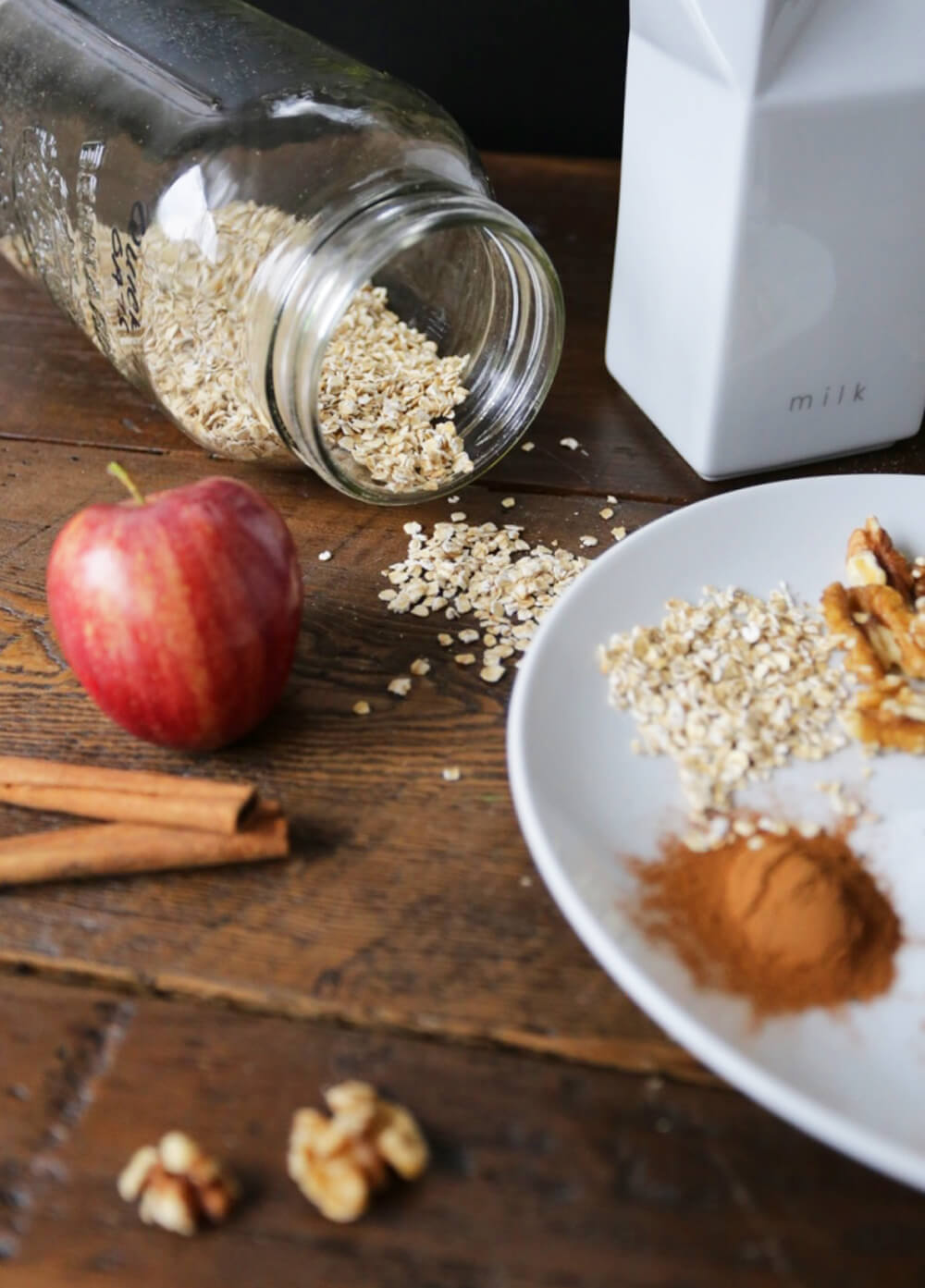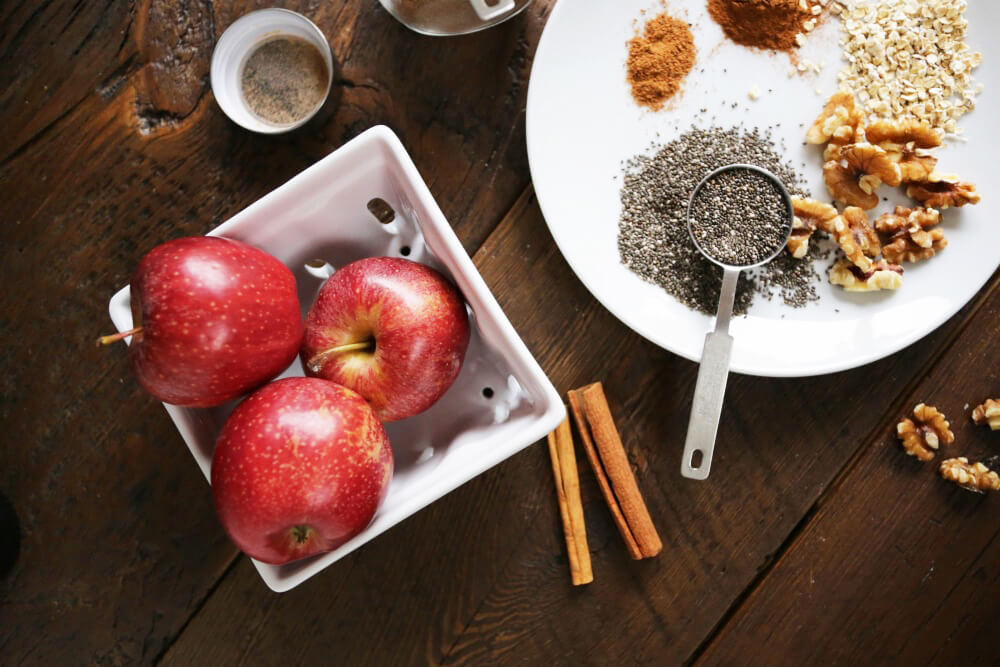 These Apple Cinnamon Overnight Oats are...
Dairy-free
Egg-free
Gluten-free
Soy-free
Vegetarian
On-the-go? 250 ml mason jars are the perfect fit. Layer the overnight oats with fresh apple chunks and chopped walnuts, and the result is glorious.
Click here to add this recipe to your client's meal plan.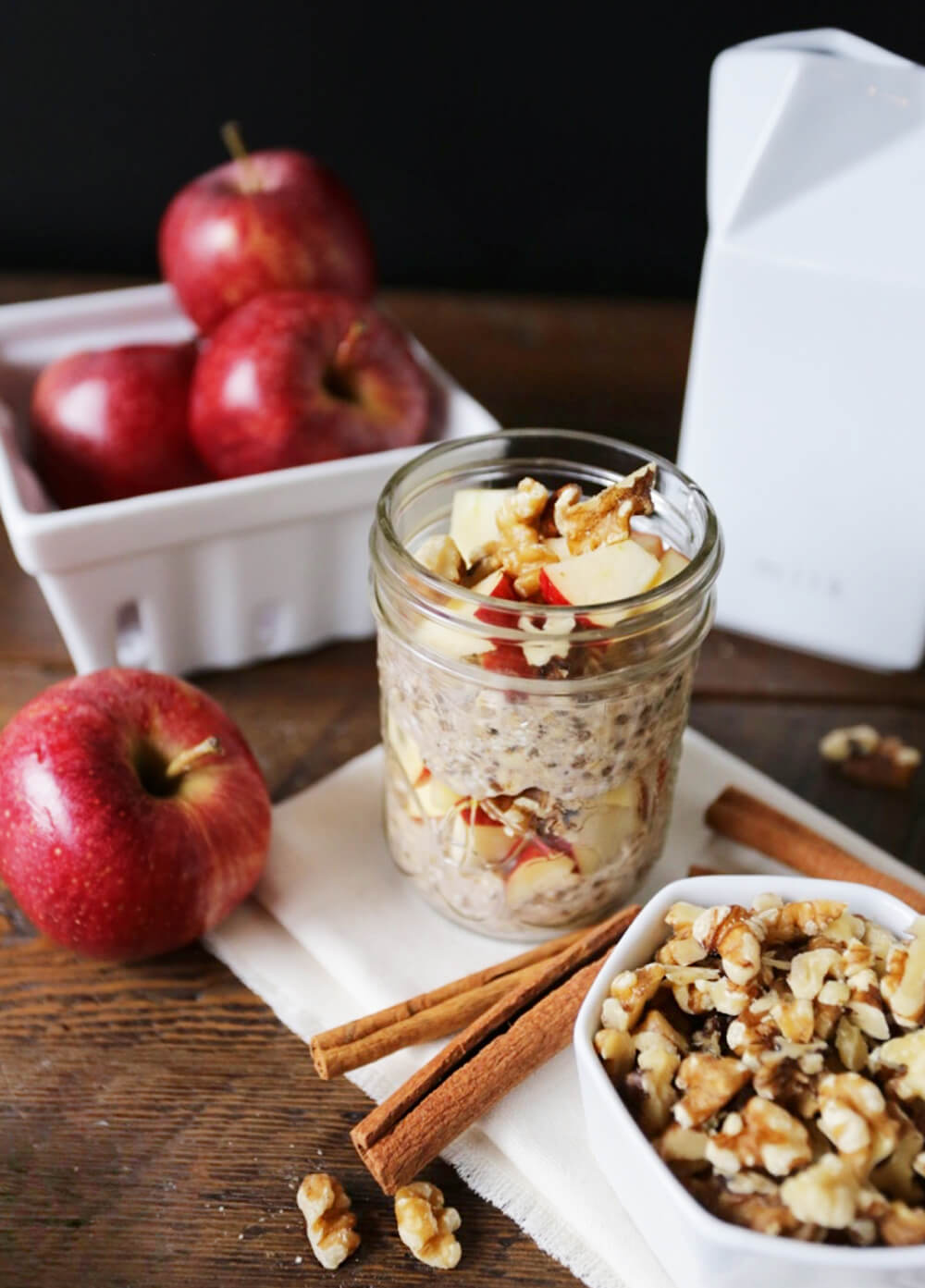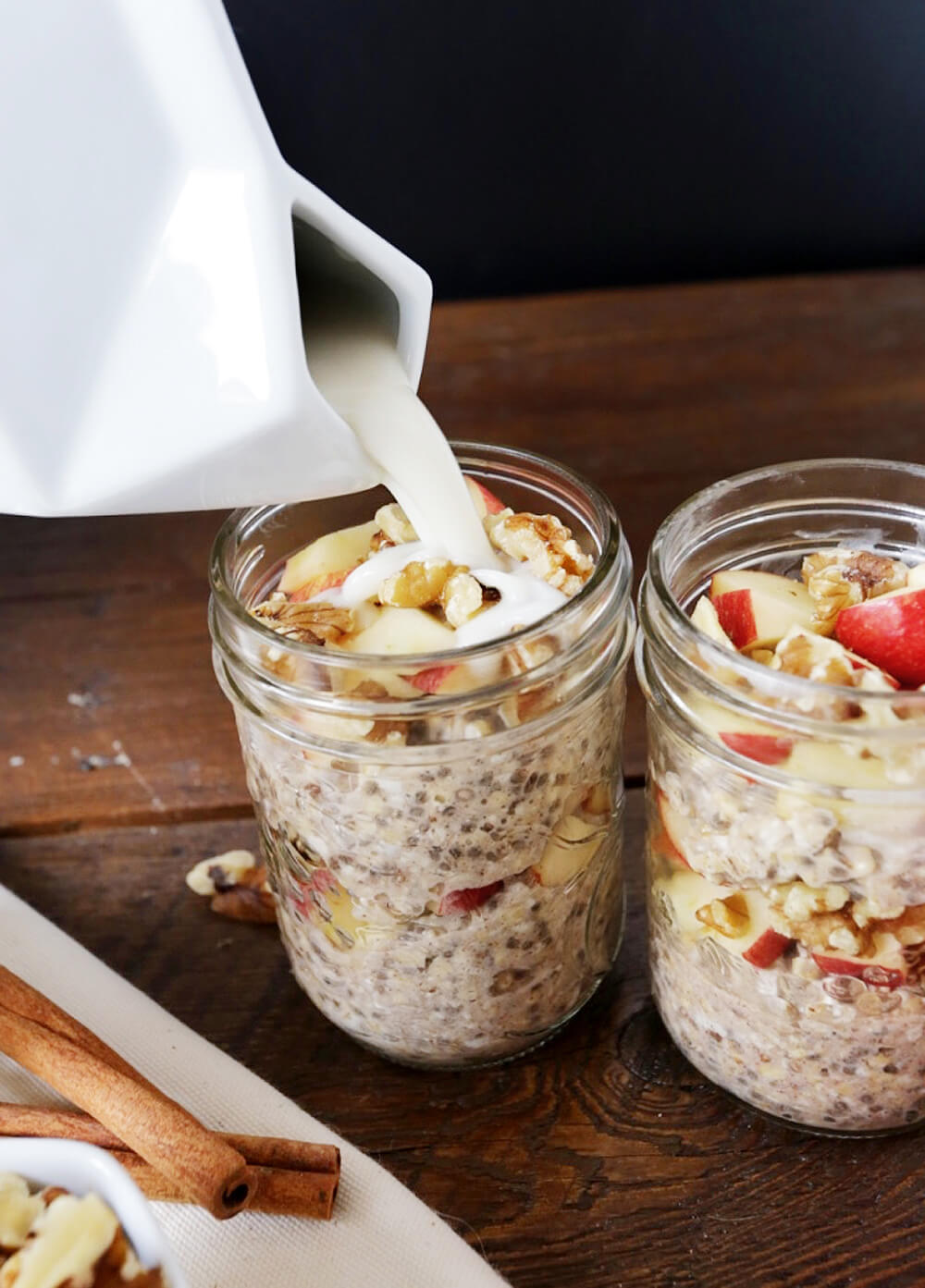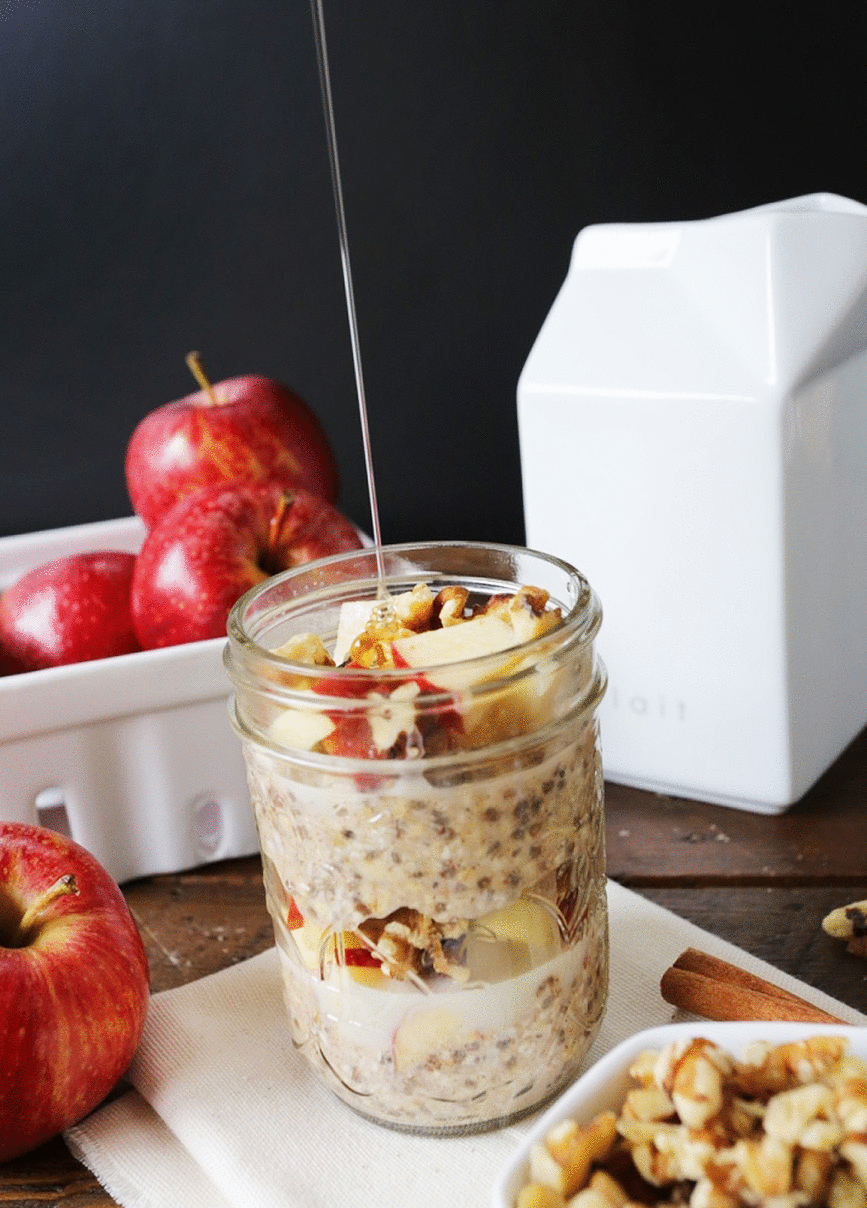 Apple Cinnamon Overnight Oats
Serves: 4
Time: 8 hours (overnight)
Ingredients:
1.5 cups Oats
1.5 cups Unsweetened Almond Milk
2 tbsps Chia Seeds
1 tbsps Honey (or Maple Syrup)
1 tsp Cinnamon
1/4 tsp Nutmeg
1/2 tsp Vanilla Extract
1/2 cup Water
1 Apple (cored and diced)
1 cup Walnuts (chopped)
Directions:
Combine oats, almond milk, chia seeds, honey, cinnamon, nutmeg, vanilla extract and water in a large glass container. Stir well to evenly mix. Cover and store in the fridge overnight.
Remove from fridge. Use single-serving size jars (250 mL or 500 mL in size) and place a few spoonfuls of the oat mixture in the bottom of each. Then add a layer of diced apple followed by a layer of chopped walnuts. Repeat until all ingredients are used up.
Store in the fridge up to 4 days or until ready to eat. Add an extra splash of almond milk and/or a drizzle of honey (optional).
Suggestions:
Warm It Up - Heat in the microwave for 30 to 60 seconds before eating
Vegan - Use maple syrup instead of honey
More Protein - Add hemp seeds or a spoonful of nut butter