Accessing healthy foods and following dietary recommendations on a budget can be challenging for many clients.
Nutrition professionals are well-positioned to teach clients meal planning and grocery shopping skills to find versatile and affordable options that are easy to access, reduce food waste, and avoid the purchasing of expensive, unnecessary ingredients.
The best nutrition plan for your clients is one that they can easily follow and meets their medical and nutritional needs while being affordable, accessible, and enjoyable, allowing them to stick with it for the long term.
Today, we are breaking down how to create affordable and accessible nutrition plans and increase client dietary adherence.
Conduct a thorough nutrition planning assessment.
Creating a nutrition plan based on your client's unique needs means more than just getting their nutrient goals balanced. Your Nutrition Planning Assessment should explore:
Your client's geographic location and the ingredients they have access to.
Their weekly grocery budget and how often they can grocery shop.
The pantry staples they already have.
The types of foods they eat.
How often they prefer to cook
The types of cooking and food storage equipment they have in their homes.
Assess for potential household food insecurity, and any other barriers they might face.
Use That Clean Life's Nutrition Planning Assessment Tool to collect the right information.
Create a realistic plan based on your client's feedback.
Once you understand your client's needs and potential barriers to accessing and preparing food, it's time to create a realistic plan they can actually follow. Here are some tips.
1. Keep the ingredient list minimal and accessible.
An important part of food budgeting and meal planning is having a well-planned grocery list to make more healthful purchases, avoid impulse buys, and reduce food waste.  
When choosing meals for your client's meal plan, recipe book, or meal planning guide, you can choose recipes that:
Use a few affordable ingredients.
Use ingredients your client already has or can easily access.
Use similar ingredients or modify recipes to use the same ingredients.
Before creating a meal plan for a client, ask them what ingredients they currently have in their fridge, freezer, and pantry including condiments, oils, seeds, nuts, etc. Then, include recipes on their plan that use these ingredients.
For example, let's say your client recently purchased Greek yogurt, you can filter through That Clean Life's recipe database to find breakfast and snack options that use Greek yogurt and then add a couple of recipes that use this ingredient. This way, your client will use up the whole container of yogurt that they already purchased instead of this being leftover at the end of the week and potentially going to waste.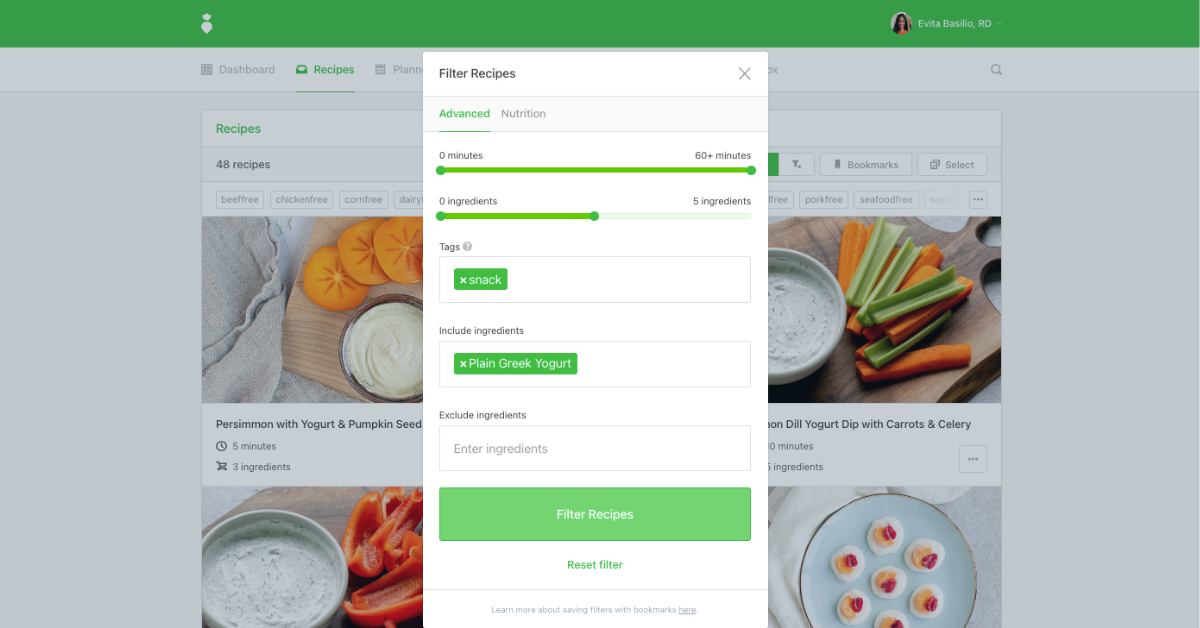 When you create a meal plan using That Clean Life, a grocery list is automatically generated. By keeping the grocery list short with affordable ingredients that you know your client likes and has access to, and choosing recipes that use all of the ingredients purchased, you will reduce the amount of time your client spends shopping, potential food waste, and their grocery bill.
That Clean Life's 15-Ingredient Program and Plant-Based 15-Ingredient Program demonstrate how easy it is to eat healthy with just 15 nutritious ingredients.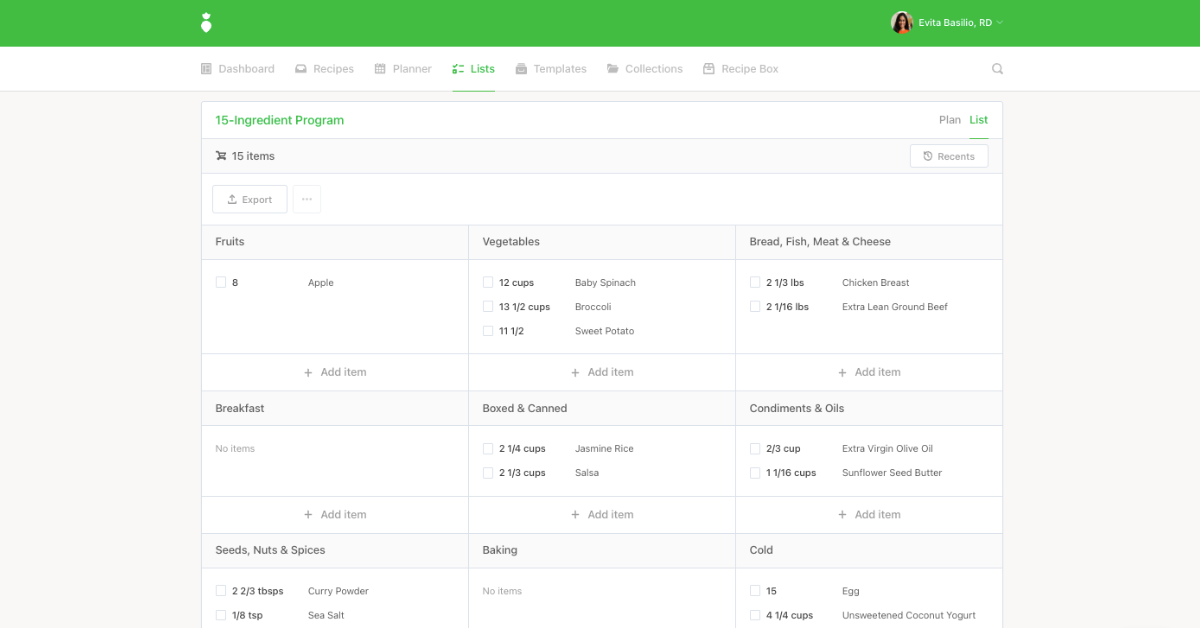 2. Factor in preparation and cooking time.
Healthy eating can often be inaccessible due to time constraints and requiring expensive cooking equipment. During your nutrition planning assessment, you should ask your client how much time they have to cook, what their skill level is in the kitchen, and the equipment they have at home. When you choose recipes that match your client's lifestyles, they can experience that eating healthy doesn't need to be time-consuming.
Consider including options like one-pan meals or slow cooker meals on your client's nutrition plan with specific cooking time limits to make meal prep easy for them.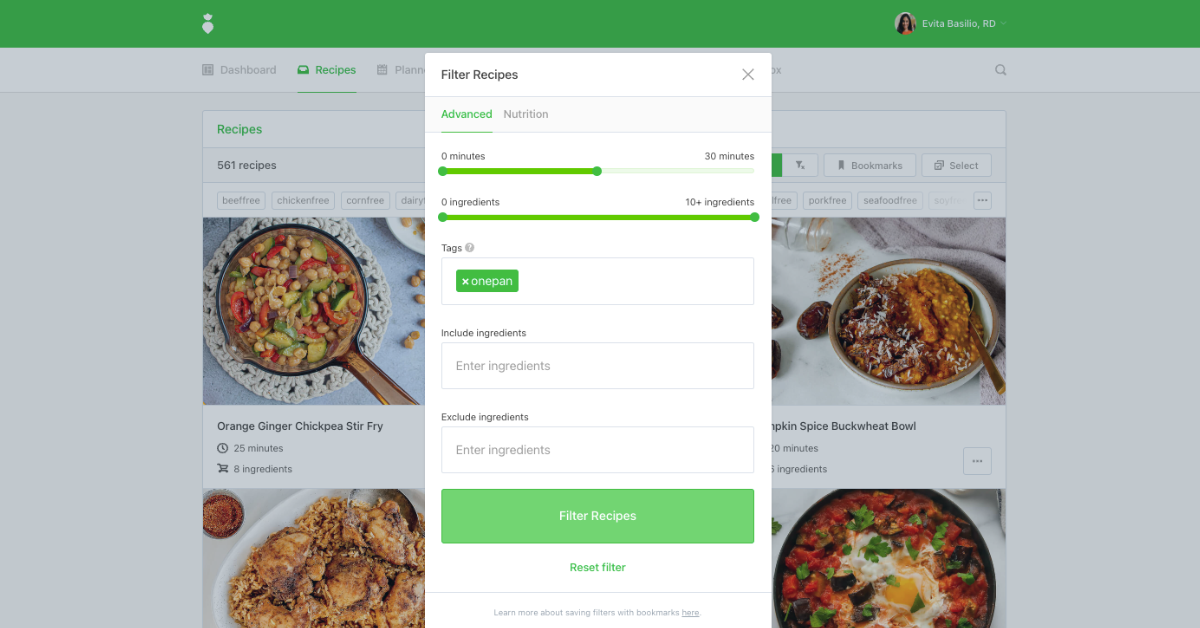 3. Use leftovers and provide guidance on food storage.
Speaking of time constraints, your clients probably don't want to spend hours in the kitchen cooking every day. Giving clients a new recipe for every meal can be overwhelming which is why we suggest you add meals to their plan that can create leftovers.
Leftovers help with compliance and make the nutrition plan more affordable by allowing clients to buy certain ingredients in bulk or use up any ingredients they purchase for the week.
In your nutrition plan, you can add recipes that create the right number of servings to account for leftovers, and use a prep guide to give instructions on how to store leftovers properly. Educating your clients with this information will help preserve the flavor and nutrients in their meals and will reduce food waste and save them money in the long run.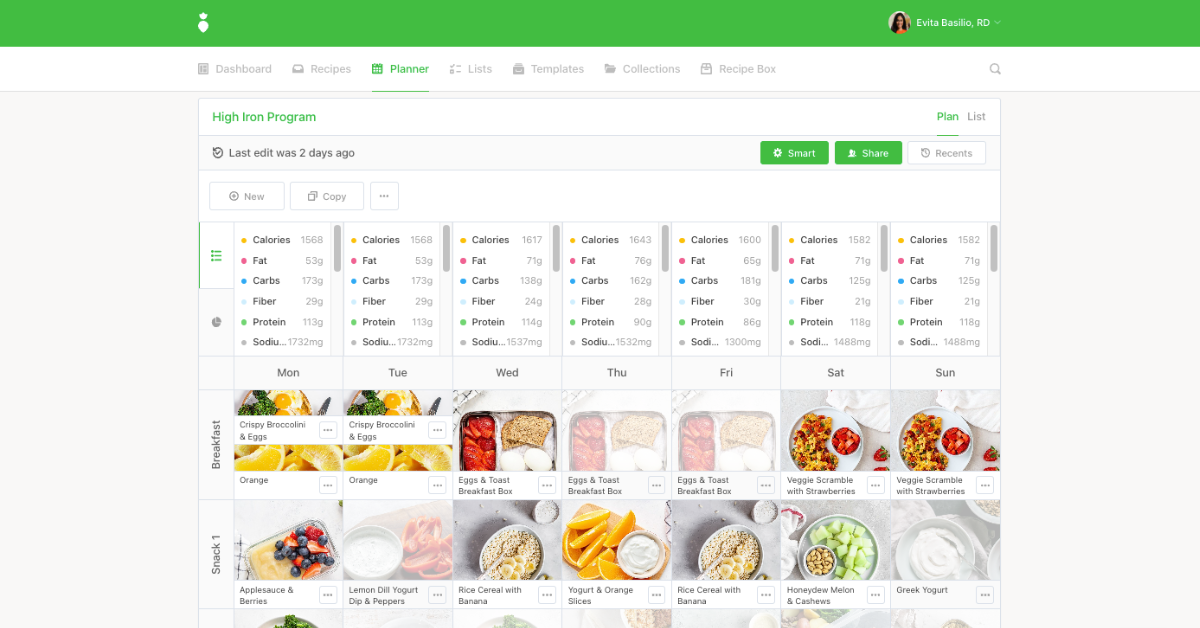 4. Provide a meal prep guide.
A prep guide lays out the exact steps your client should take to put their nutrition plan to use. It breaks your client's week down day by day so that they know exactly when to cook, what to make, and what to do with leftovers.
Providing a prep guide with your nutrition plans will help your client get the best results by ensuring they never feel overwhelmed when it comes to prepping and packing their meals. It will save your client a ton of time in the kitchen and make meal prep feel much more accessible and doable.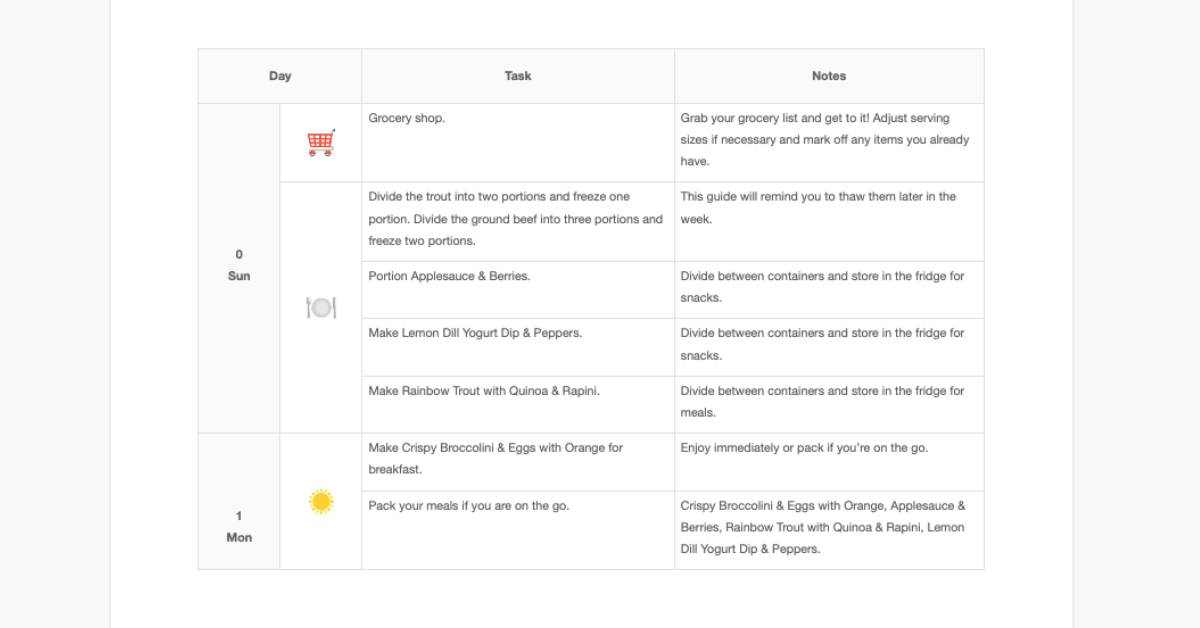 Review your nutrition plan with your client.
Lastly, a realistic meal plan should be reviewed with the client. Use this opportunity to walk through how to use the meal plan, organize the meal preparation and grocery shopping, how you've applied their feedback from the assessment tool, and how the plan will help them meet their goals. Going through the plan with your client is an added touch that often goes overlooked, but it will help them succeed.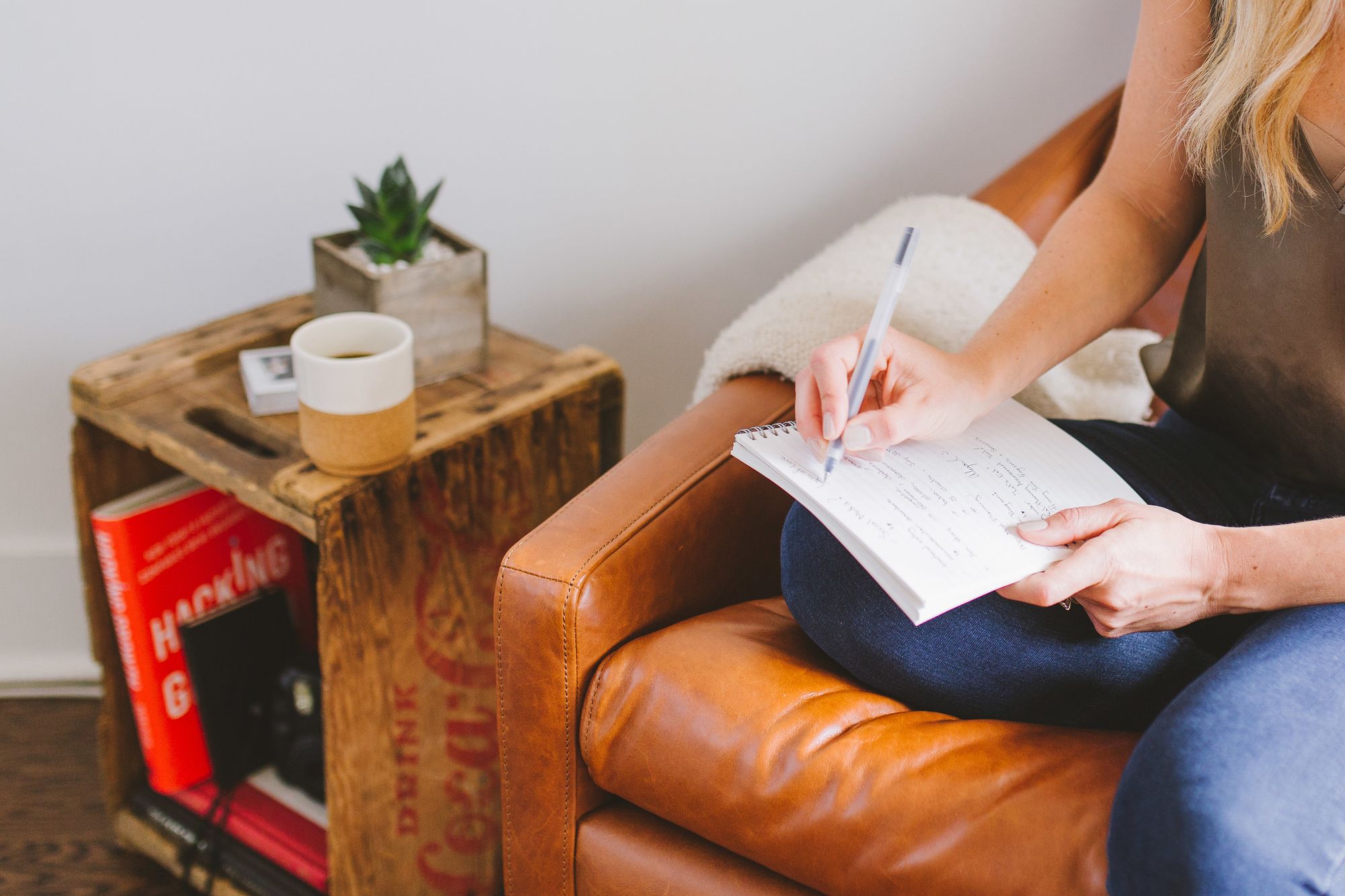 Personalized nutrition planning should be accessible.
Healthy and delicious eating doesn't have to be expensive. Bridging the gap between your recommendations and your client taking action requires resources and support. When you provide the right tools like a nutrition plan based on your client's unique needs and teach them how to eat well with affordable and accessible meals, they will be empowered to reach their goals.