Using only 5 ingredients, this decadent treat doesn't just satisfy your sweet tooth. The secret ingredient in this recipe is... (ready?)... AVOCADOS.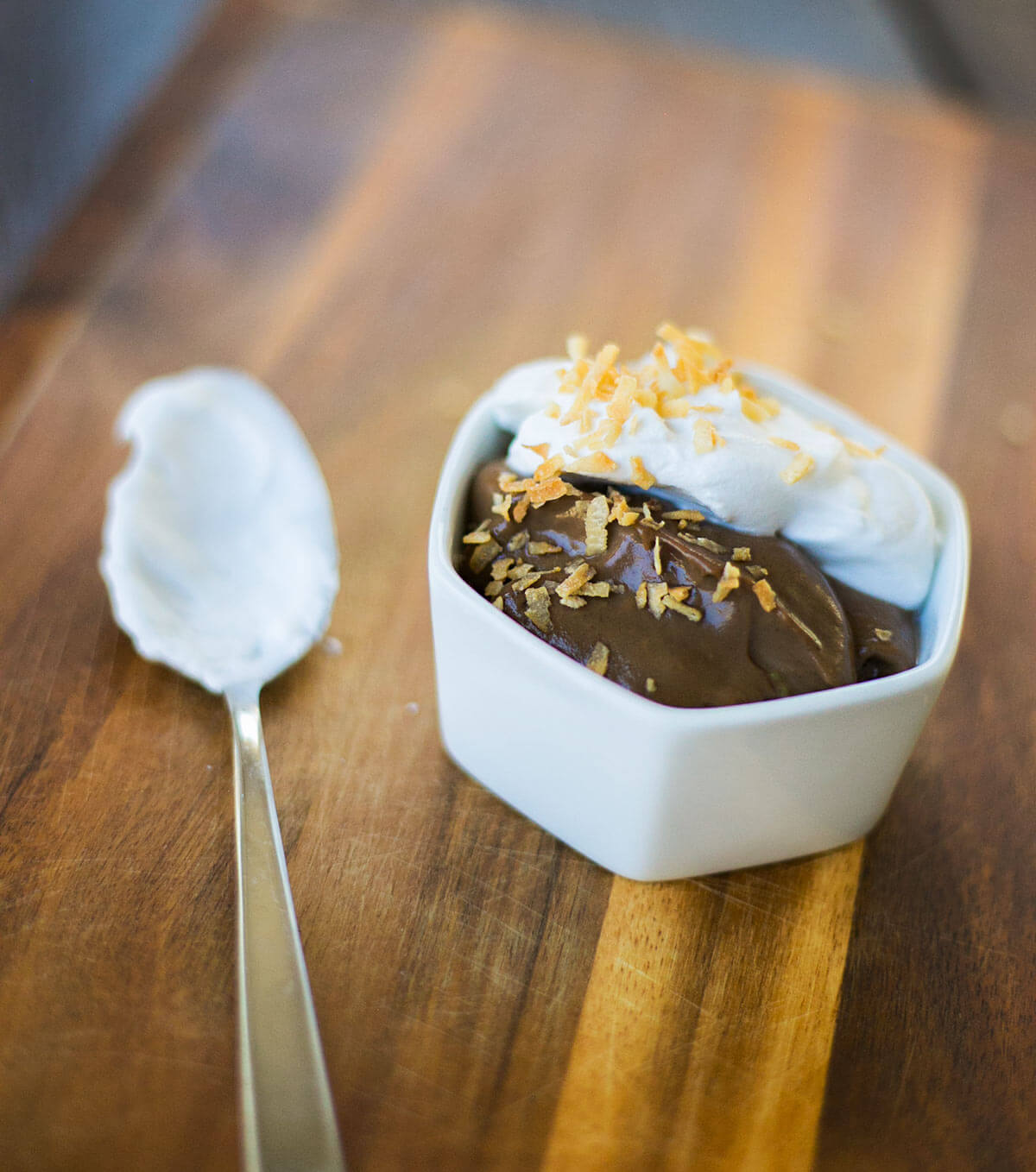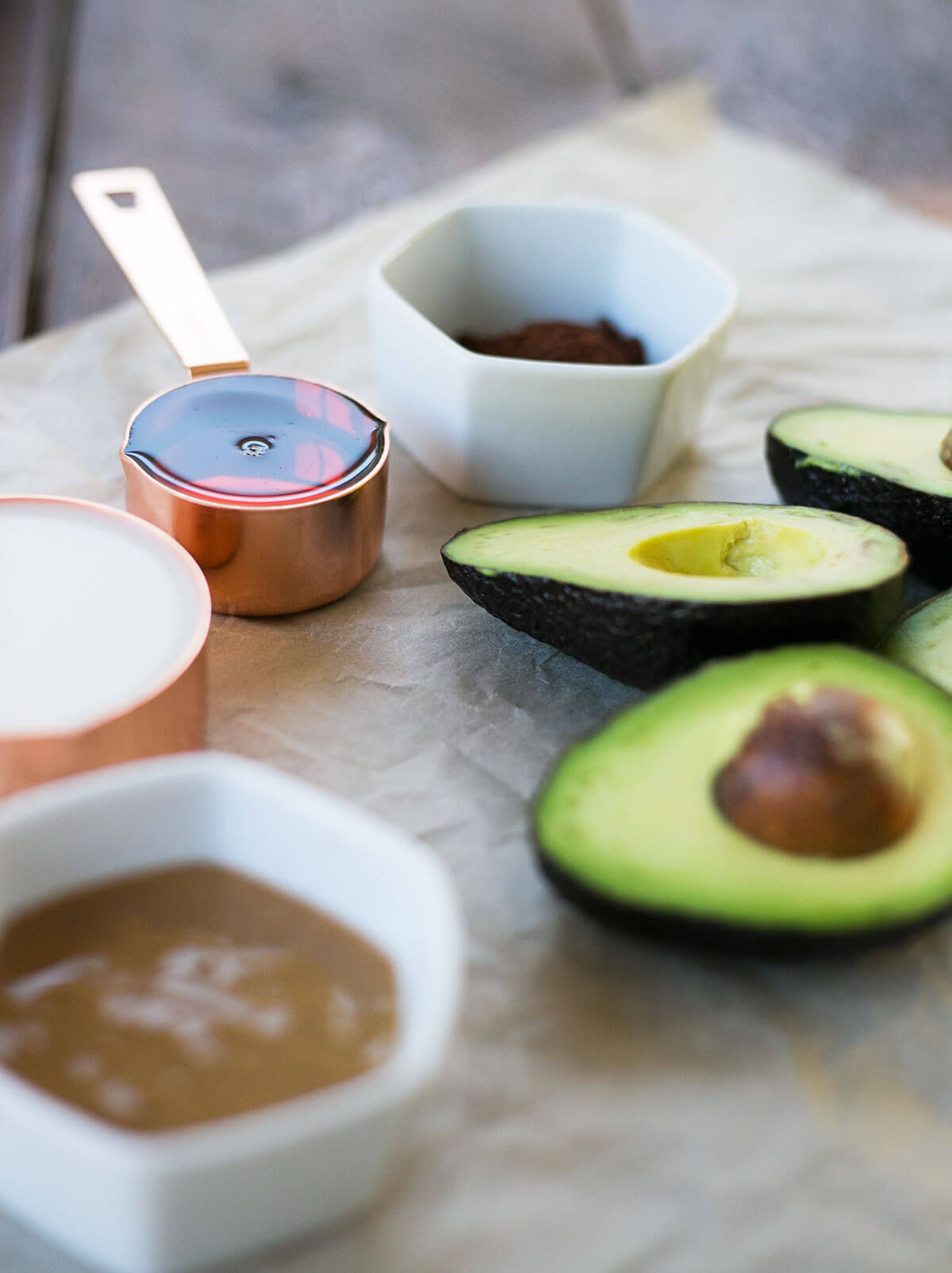 The avocados not only create a rich and fluffy texture but also contain healthy fats, vitamin E, vitamin K and several nutrients important for digestive health.
As if we needed more reasons to love avocados.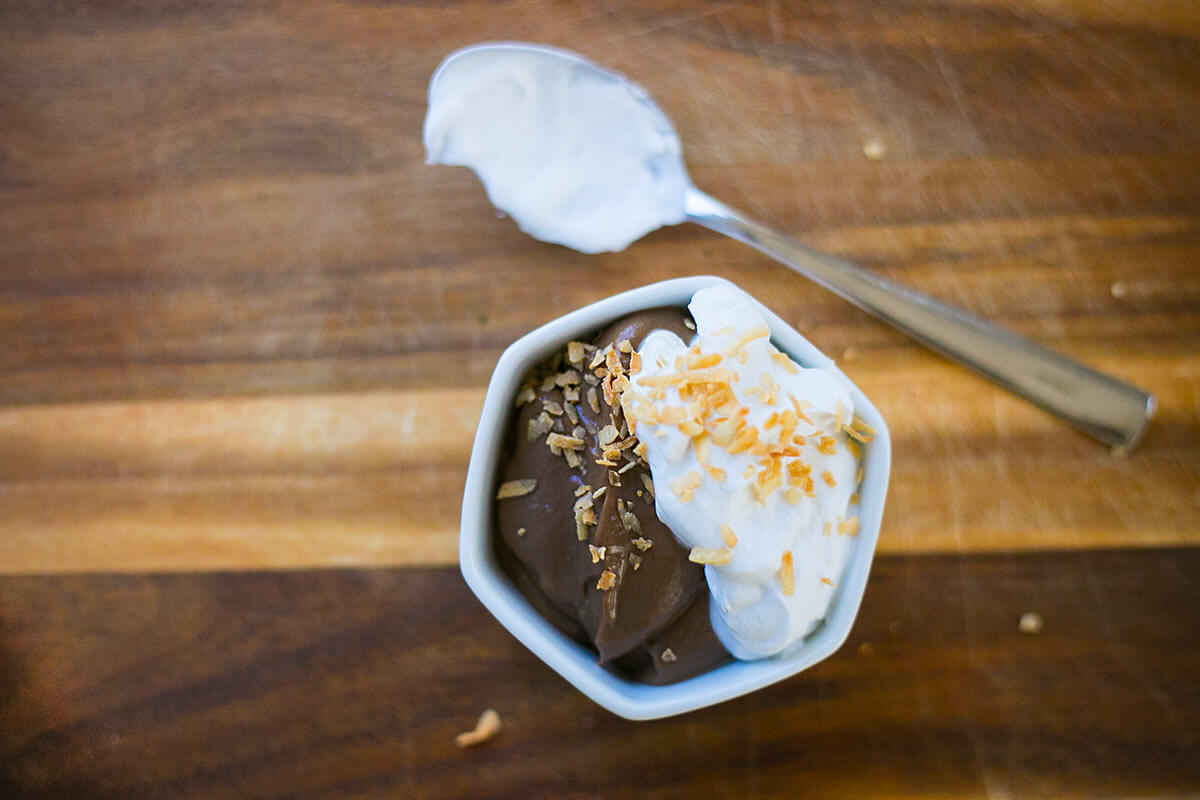 So if your clients are in the mood for a decadent dessert that must involve chocolate (my life, always), get them to dig in to this!
This recipe is:
Dairy-free
Egg-free
Gluten-free
Paleo
Pescatarian
Soy-free
Vegan
Vegetarian
Click here to add this recipe to your client's meal plan.
Chocolate Almond Butter Pudding
Serves: 3
Time: 5 minutes
Ingredients:
2 Avocado (peeled with pits removed)
1/4 cup Maple Syrup
1/2 cup Unsweetened Almond Milk
1/6 cup Cocoa Powder (or about 2.5 tbsps)
1/4 cup Almond Butter
Directions:
Combine all ingredients in a food processor or blender. Blend until smooth and creamy. (You may need to occasionally scrape down the sides)
Divide into small bowls, add your choice of toppings or enjoy as is!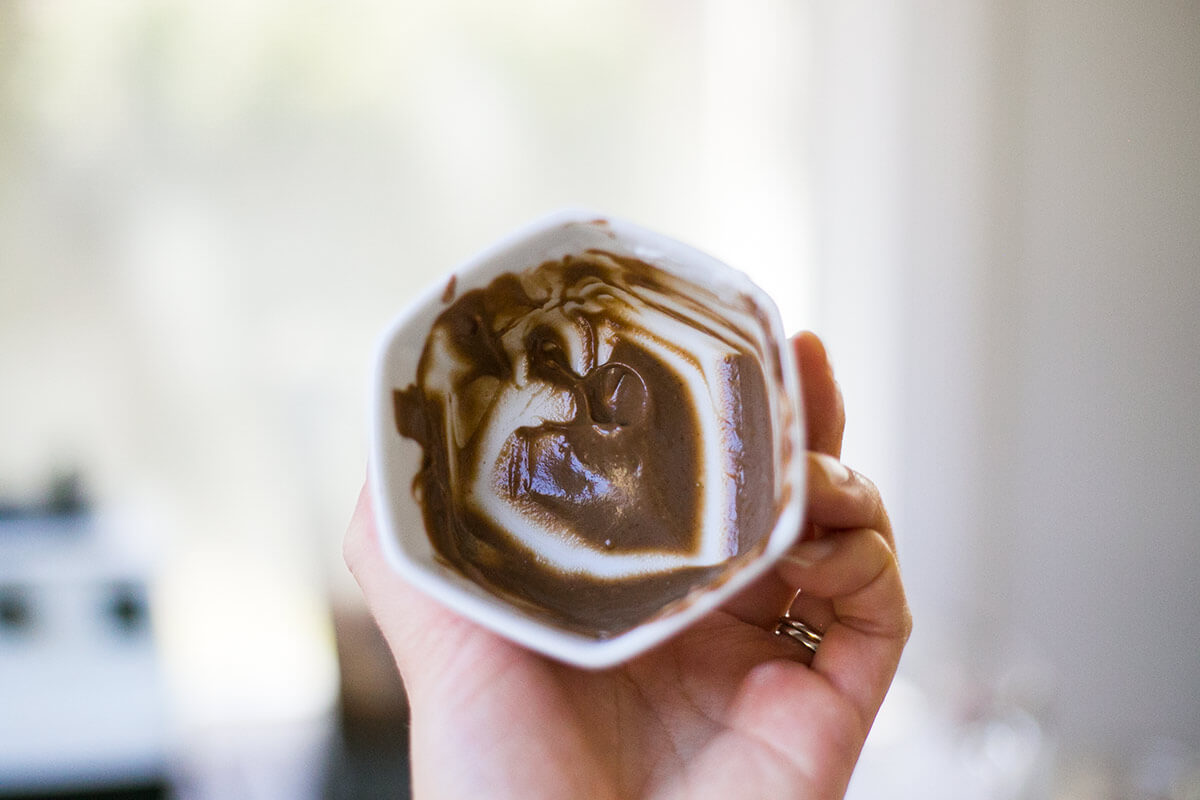 Notes:
No Cocoa Powder: Use cacao powder instead
No Almond Butter: Use peanut butter or any other combination of nut butters
Optional Toppings: Toasted coconut, hemp hearts, crushed nuts, whipped coconut cream or fresh fruit
More Fiber: Add ground flax seeds